We have hundreds of recipes! You can browse through all the recipes here, or you can click a filter button on the left to find the one you want faster. Just click the button for the Recipe Category that you want. Enjoy!
Click here for a text-only index of all of our recipes.

Recipes marked with a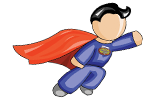 are available exclusively for my Biotic Pro members.
Join today to get access to all of them and much more!