Cultured Food Life Recipes!
We have hundreds of recipes! You can browse through all the recipes here, or you can click a filter button on the left to find the one you want faster. Just click the button for the Recipe Category that you want. Enjoy!
Having trouble viewing the recipes? Try our mobile recipe list!

Recipes marked with a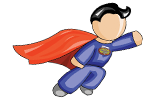 are available exclusively for my Biotic Pro members.
Join today to get access to all of them and much more!