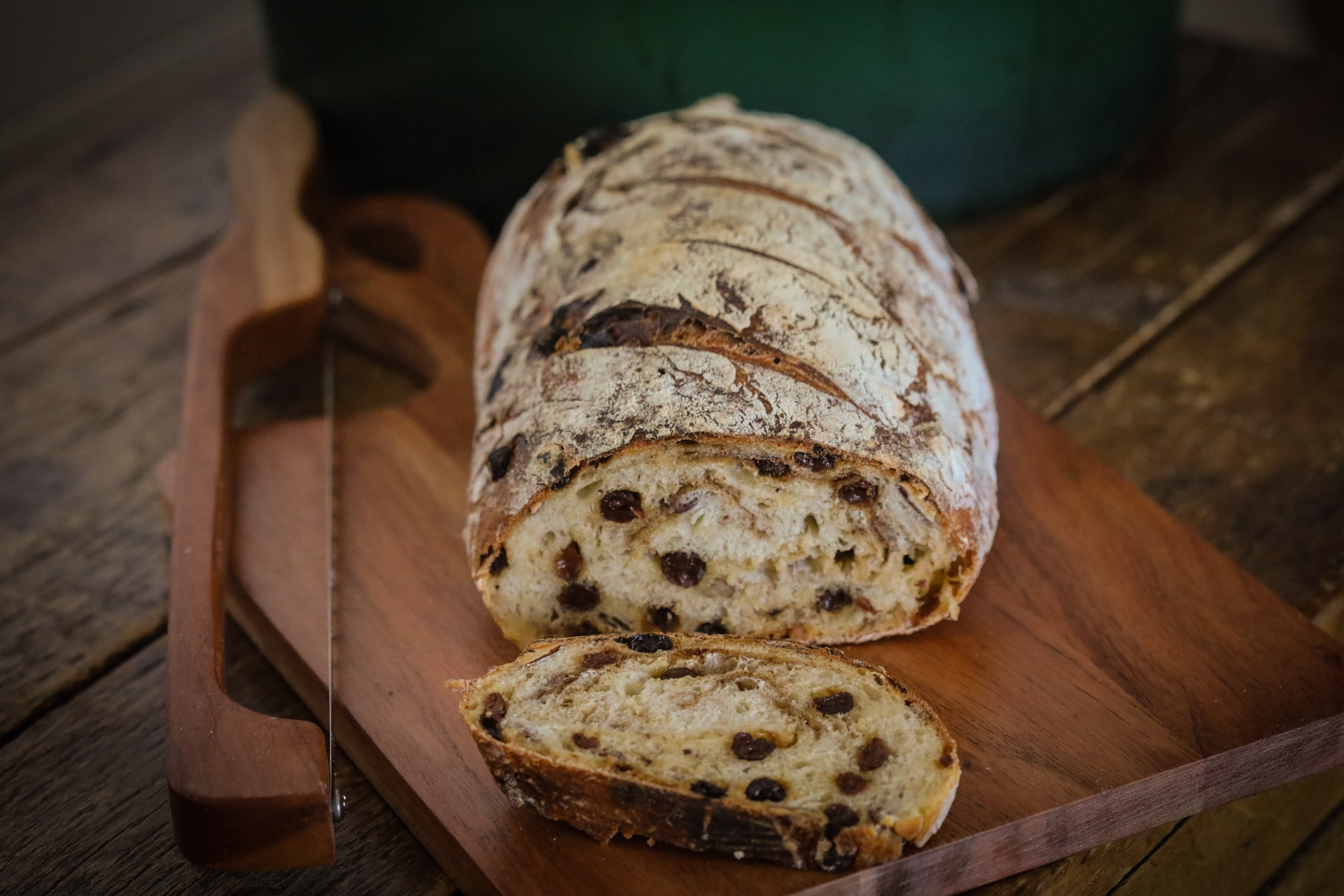 Cinnamon Pecan Sourdough Bread
This is one of my favorite breakfast breads. I love a slice toasted with a cup of kefir and coffee. The nuts and fruit make this not only a great morning bread but you can even turn it into french toast. I love to make bread with a 5-Quart Dutch Oven – a roaster pan or deep casserole dish with a lid will work too. You'll also need a Kitchen Scale for measuring all ingredients. I found that my cup of flour and your cup of flour can vary greatly, and will affect the outcome. I promise you this bread will be worth it. You'll feel like you've accomplished something great and your next loaf will be a breeze!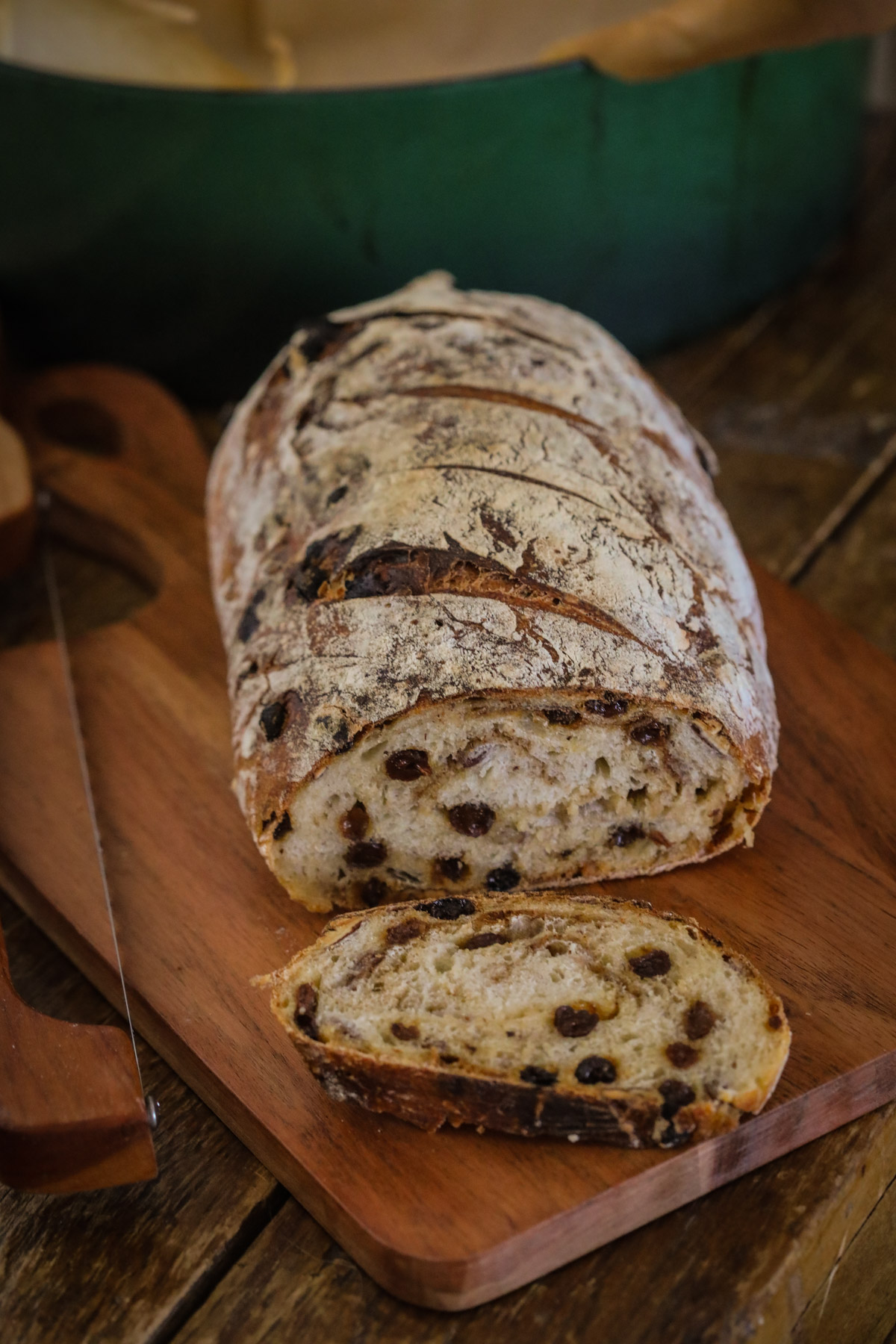 Every ingredient with a link was selected by me to make it easier for you. I may receive a small affiliate commission if you buy something through my links. Thank you! ❤️
Instructions
You need to make sure your sourdough starter is bubbly and ready to go. If it has not been fed recently, take a few spoonfuls of sourdough starter from your fridge and give it that much flour and water and let it ferment for 6 – 8 hours. Here is more help for a bubbly sourdough starter. How to care for your sourdough starter
Making the dough
After 30 minutes, gently knead the nuts and raisins into the dough and knead for about a minute. Add a little flour if the dough feels too sticky. Place the dough back in the bowl and cover with plastic wrap. Let it rise overnight for 8-10 hours (around 70 degrees F) or until the dough will have risen in the bowl and looks puffier.
Making and Baking the Bread
Use your spatula and gently pull the dough from the bowl onto a lightly floured work surface and let it rest for 10-15 minutes. Line a 10-inch proofing bowl with a towel and dust generously with flour.