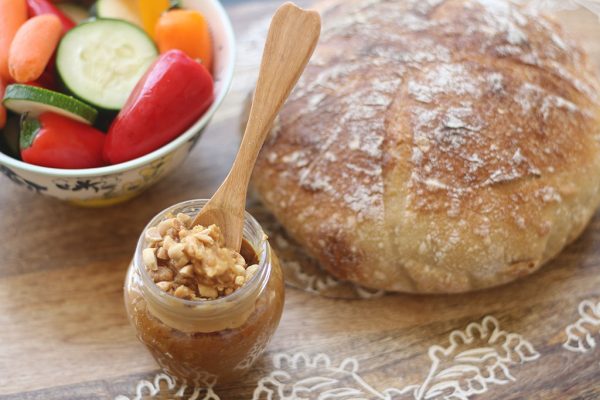 Kefir Nut Butter
This recipe has only two ingredients and is so easy to make. And, it tastes just like nut butter—you can't even tell that there's kefir mixed in—which is why I love it so much. You can use this any way you'd normally use nut butter. Stuff it in celery—fermented or regular. Make a peanut butter and jelly sandwich. Spread it on apples or other fruits – whatever you want. You're sure to love its creamy texture.
Watch How to Make It
Every ingredient with a link was selected by me to make it easier for you. I may receive a small affiliate commission if you buy something through my links. Thank you! ❤️
Instructions
Mix the nut butter and kefir together with a spoon until smooth and creamy.
Notes
Storage note: This can be stored in the fridge for two weeks or longer. The kefir will continue to eat the sugars out of the nut butter and will result in a tarter taste over longer periods of time.