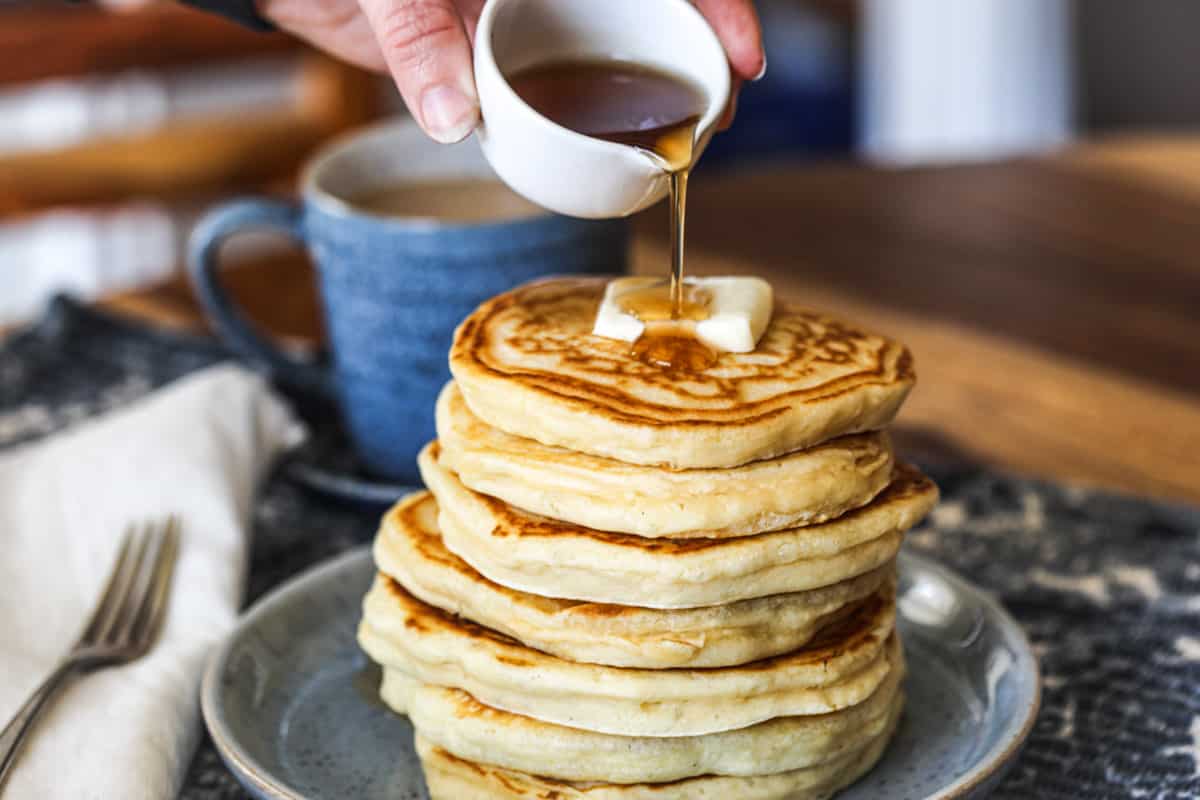 Kefir Sourdough Pancakes
The night before you want the pancakes you will need to make a levain and let it sit out overnight. In the morning it will be ready to make super fluffy delicious sourdough pancakes. This is my favorite sourdough pancake recipe. Top with some maple syrup and breakfast is complete!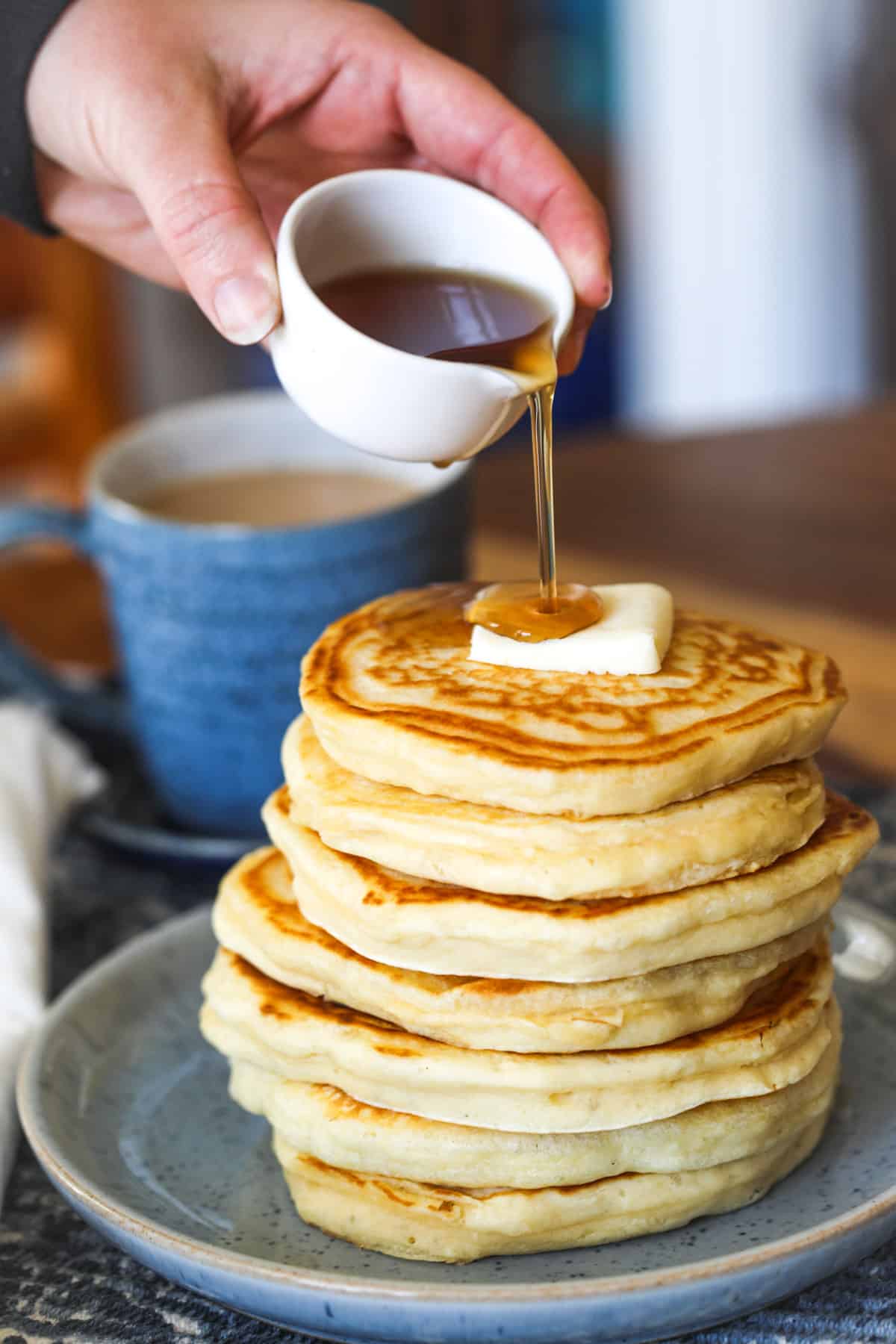 Ingredients
Levain (to be made the night before)
Batter (to be made the next morning)
Every ingredient with a link was selected by me to make it easier for you. I may receive a small affiliate commission if you buy something through my links. Thank you! ❤️
Instructions
Levain (to be made the night before)
Weigh 4 ounces of sourdough starter into a glass jar or bowl.

Stir in kefir and mix thoroughly until combined. It will be pretty thick.

Cover bowl with lid or plastic wrap and set aside for at least 8 hours.
Batter (to be made the next morning)
Whisk all ingredients in a separate bowl.

Add this mixture to your sourdough levain mixture all at once.

Stir thoroughly: you don't want streaks of unmixed sourdough in your batter. The batter will start to swell from the baking soda acting with the kefir and sourdough.

Pre-heat your pan on medium heat and add a cooking spray or grease well with butter.

Pour ¼ cup pancake batter on the hot griddle. Cook until the pancake starts bubbling on top, then flip the pancake.

Cook for an additional 1-2 minutes or until the pancake is cooked through. Serve warm with butter and syrup.