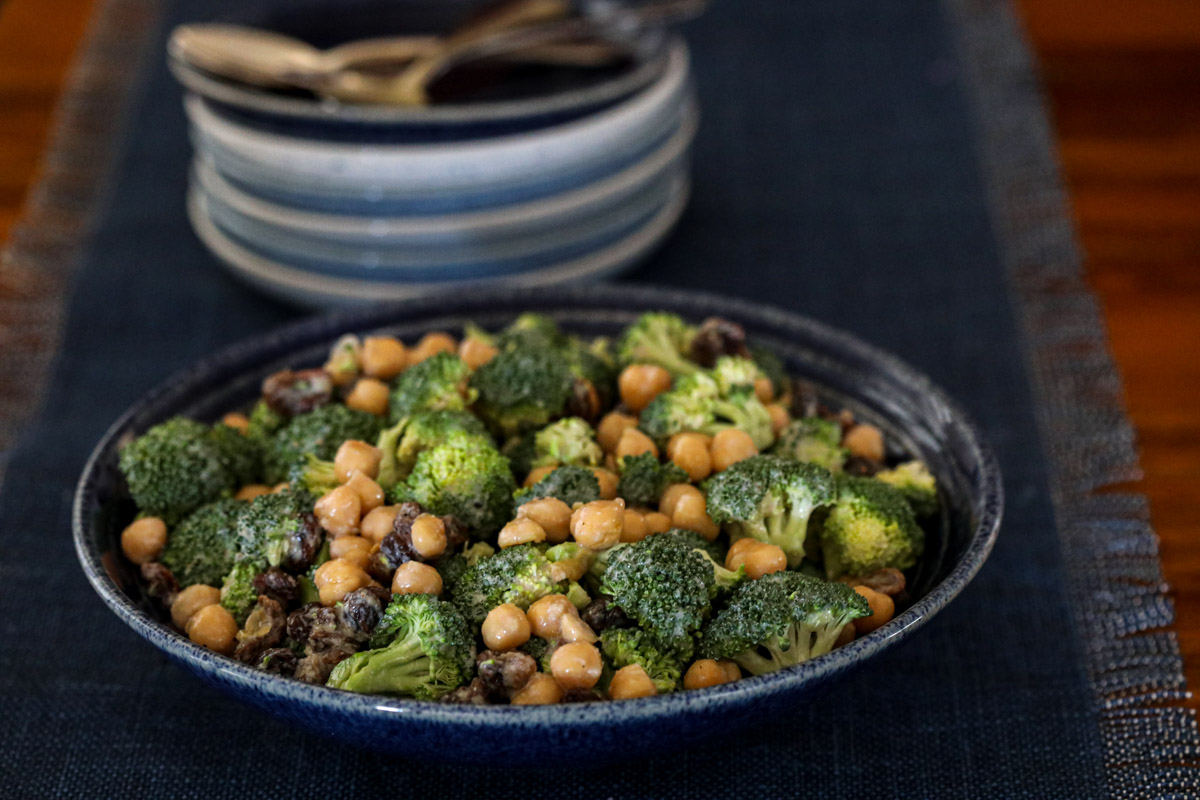 Double Probiotic Broccoli Salad
Vitamin K is an essential nutrient that is needed for blood clotting, and it also keeps our bones healthy and strong. Adults need 1 mcg of vitamin K per kilogram of body weight. Just 100g of broccoli provides 145mcg of vitamin K, so this nutrient can be easily achieved through diet alone. I love to add dried cranberries to this dish. Make a double batch because it goes really fast and you're gonna want seconds.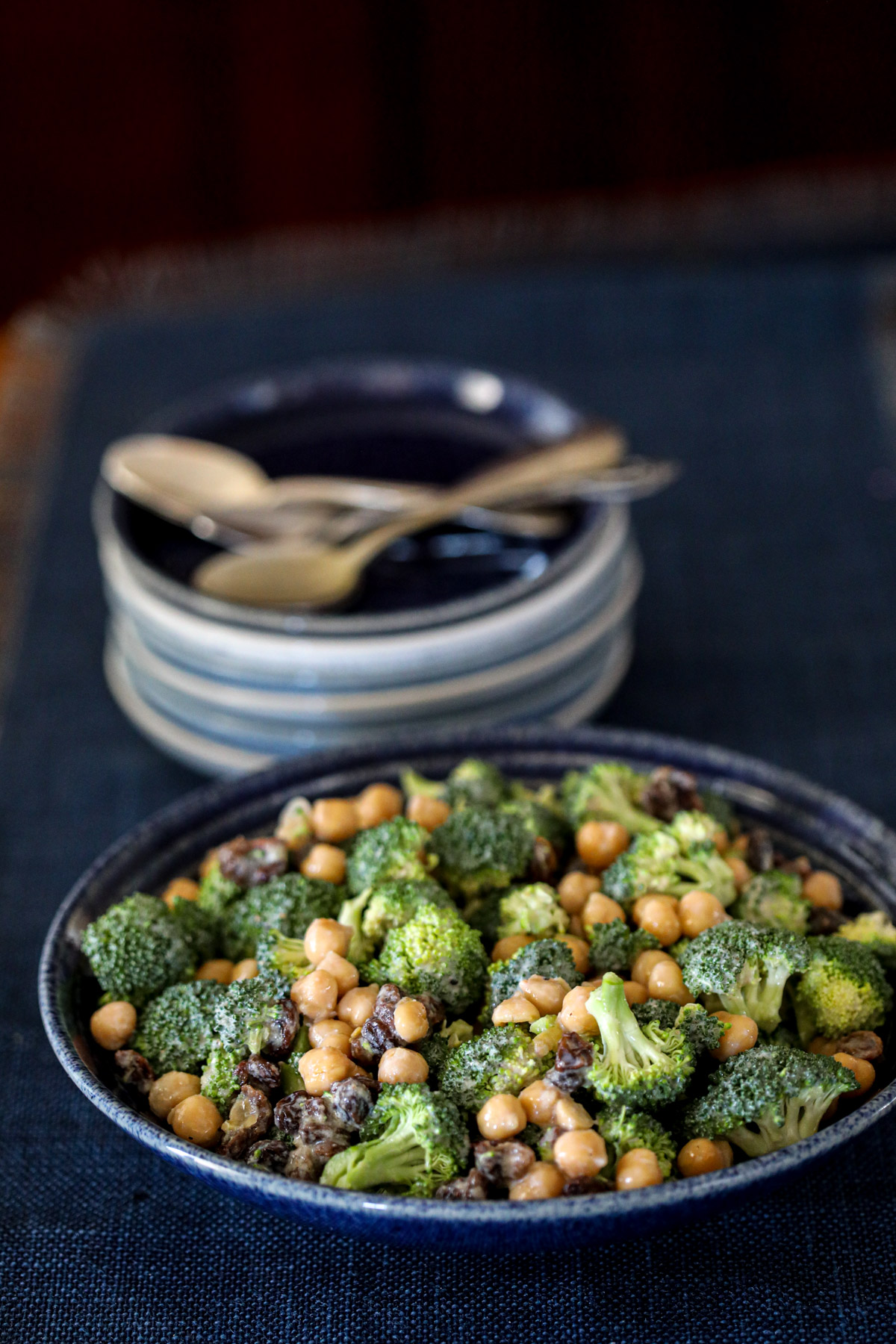 Every ingredient with a link was selected by me to make it easier for you. I may receive a small affiliate commission if you buy something through my links. Thank you! ❤️
Instructions
Dressing
Combine kefir, kombucha, onion powder, garlic powder, salt, pepper, and coconut sugar in a small bowl. Mix till well combined.
Salad
Add broccoli, raisins, and garbanzo beans to a large bowl. Pour your dressing over top and stir till well combined.

This tastes best if served immediately.
Notes
I used a flavored kombucha for extra sweetness but plain kombucha works great.