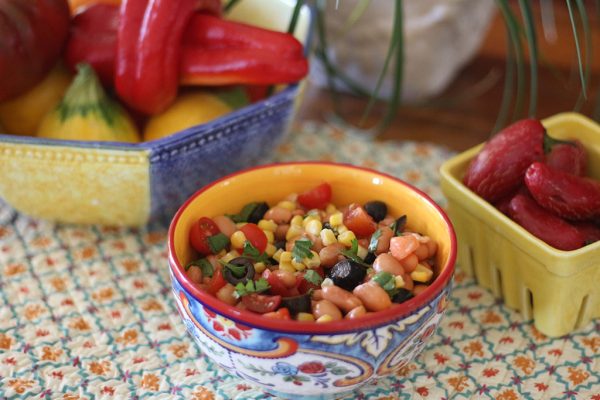 Fermented Fiesta Dip
Forget the siesta – have a cultured fiesta! This dip is full of fiber, nutrients, and probiotics that are so filling that you can make a meal of it. It's also loaded with enzymes to help you digest and receive more nutrients from all the veggies and beans. It's super easy to throw together and something you can take to parties, or just for a snack when you don't want a lot to eat. I love this recipe and hope you will too!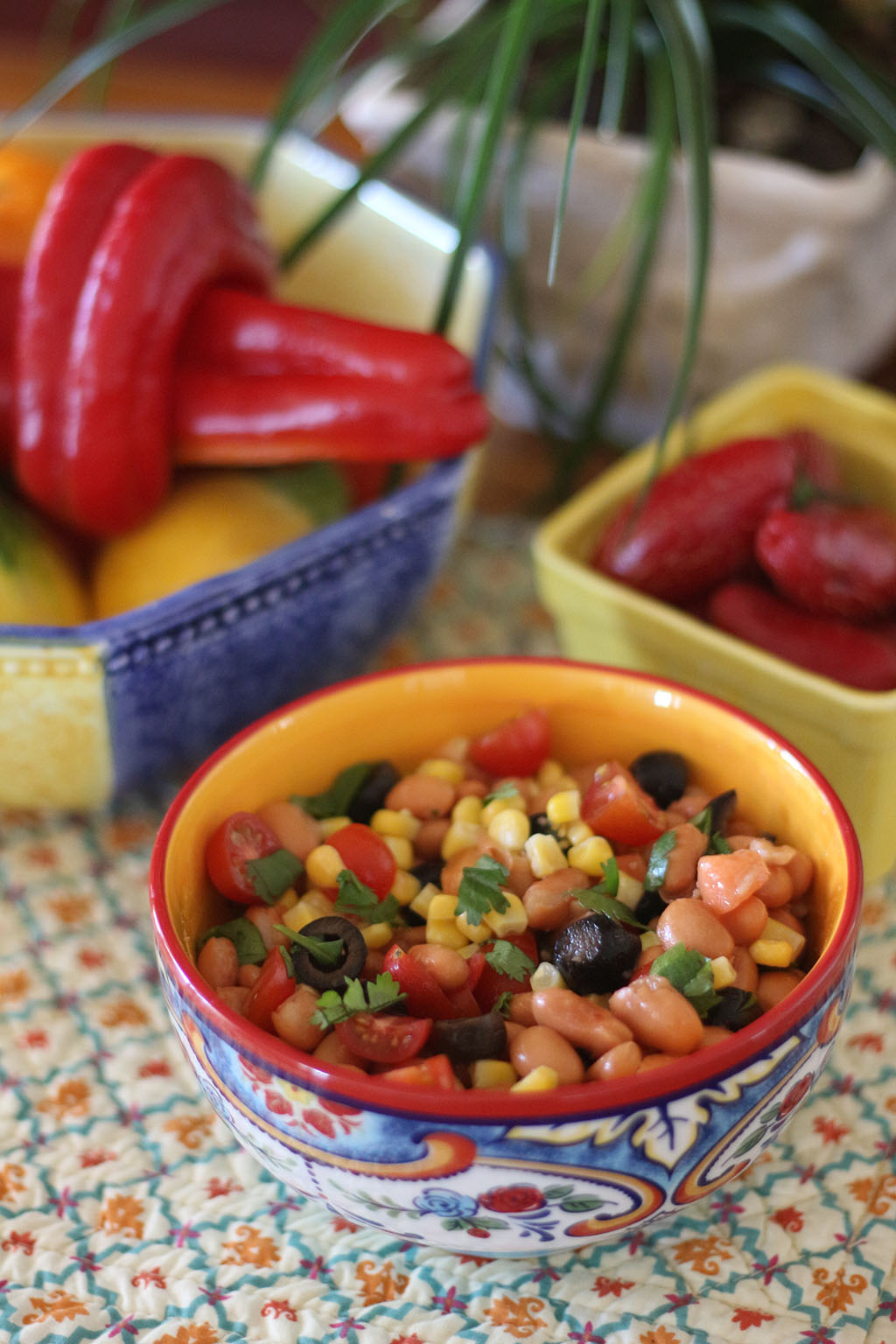 Ingredients
2

cups

corn

–

cut fresh off the cob

1

cup

cherry tomatoes

–

chopped

1/2

cup

Mexican Carrots –

chopped

1/2

cup

cilantro

–

finely chopped

1 1/2

cups

pinto beans

–

Preferably soaked and sprouted and cooked. You can also use canned.

1/2

cup

olives

–

chopped

3

green onion

–

chopped (white parts and a little of the green stalk)
Instructions
Place ingredients in a bowl and mix together thoroughly. Serve immediately or store in a covered container in the refrigerator.
Notes
If you would like this dip to be a bit spicy add some chopped jalapenos from the Mexican carrots to the dip or add a couple tablespoons of juice from the Mexican carrots. Stir well and serve.