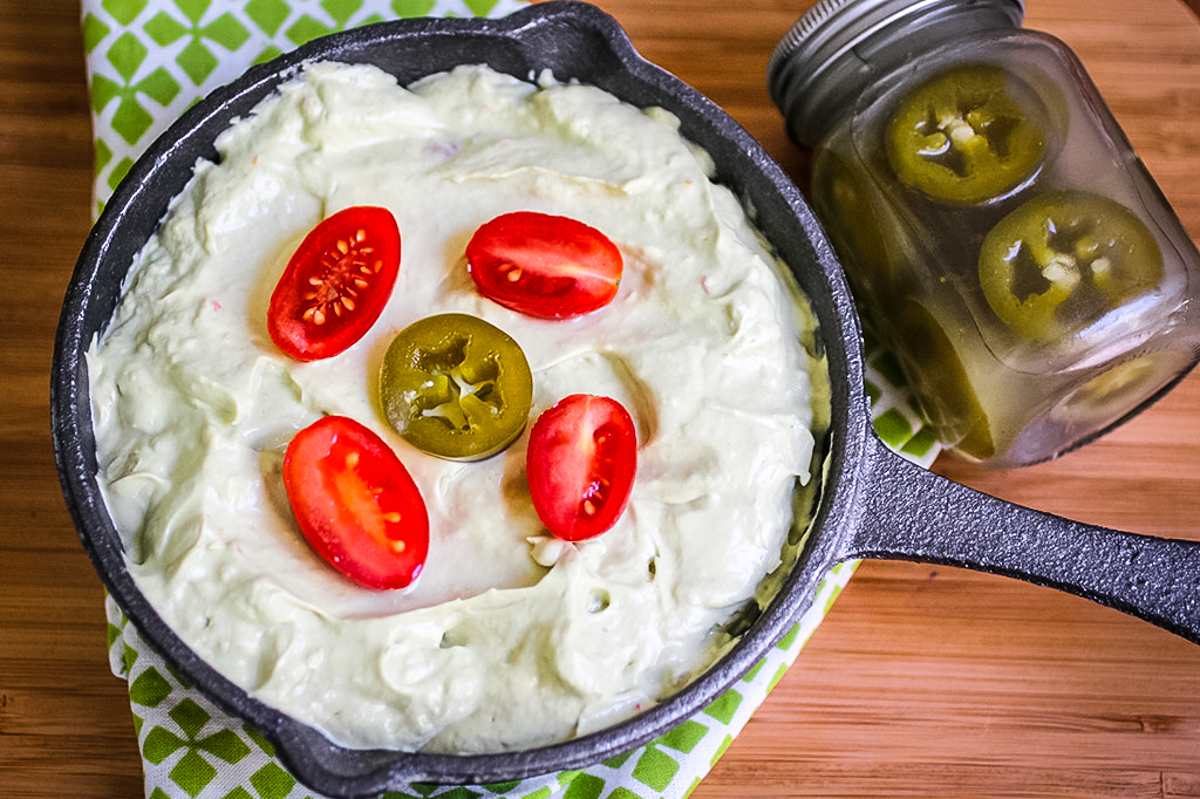 Fermented Jalapeno Dip
I made this dip in California for a class and a local shop picked up the recipe and started serving it on their menu. People go crazy for this dip and it's fun and easy to make. You can make it spicier by adding a little juice from the fermented jalapeños. It's creamy and delicious on tacos and burritos or just eaten with a bowl of corn chips. It keeps well in the refrigerator so you can make extra for more dishes.
Instructions
Scoop meat out of avocados.

Place all ingredients into a food processor and pulse until well combined.

Serve immediately or refrigerate.