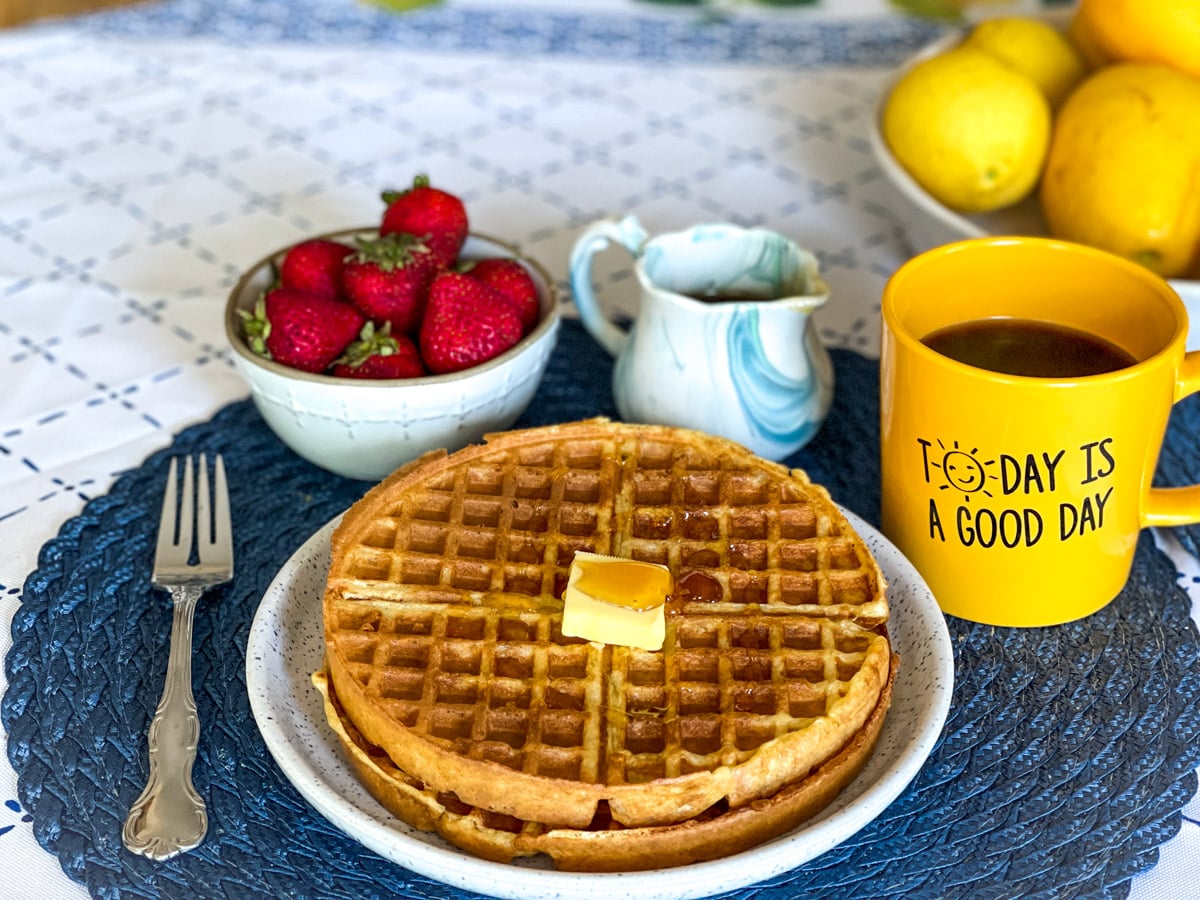 Kefir Sourdough Waffles
This is my favorite sourdough waffle recipe. It is light and crispy due to the sourdough levain and the microbes help break down the glutens to make it more digestible. Top them with some butter and maple syrup for a yummy breakfast! 
The night before you want the waffles you will need to make a levain and let it sit out overnight. In the morning it will be ready. You can use any type of waffle maker or make this into pancakes too!
Check out my kefir ice cream sandwiches if you have leftovers.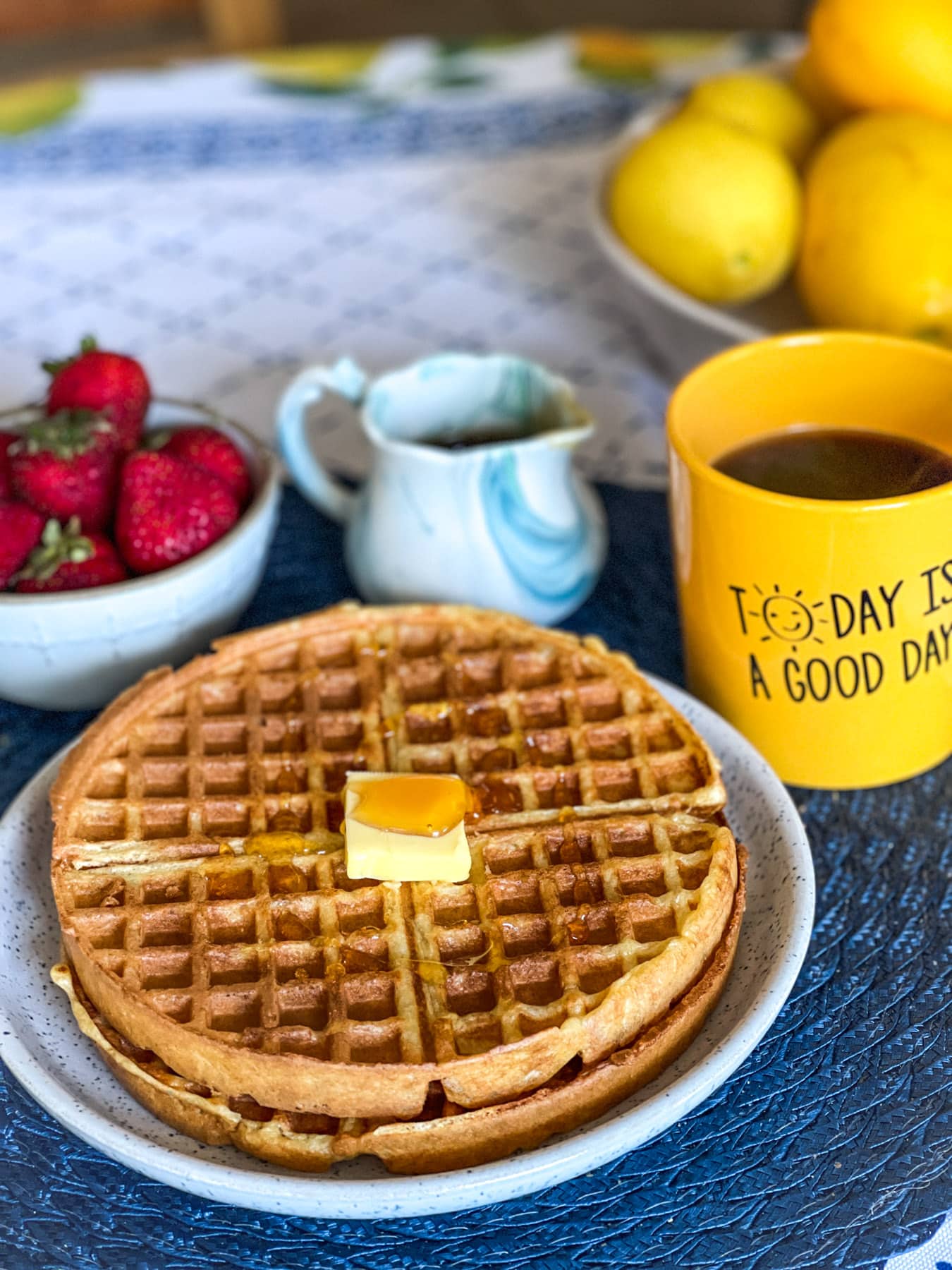 Ingredients
Levain (to be made the night before)
Batter (to be made the next morning)
Every ingredient with a link was selected by me to make it easier for you. I may receive a small affiliate commission if you buy something through my links. Thank you! ❤️
Instructions
Levain (to be made the night before)
Weigh 4 ounces of sourdough starter into a glass jar or bowl.

Stir in kefir and mix thoroughly until combined. It will be pretty thick.

Cover bowl with lid or plastic wrap and set aside for at least 8 hours.
Batter (to be made the next morning)
Whisk all ingredients in a separate bowl.

Add this mixture to your sourdough levain mixture all at once.

Stir thoroughly: you don't want streaks of unmixed sourdough in your batter. The batter will start to swell from the baking soda acting with the kefir and sourdough.

Pre-heat your waffle iron and cook according to your manufacturers instructions. My waffles take about 3 to 5 minutes.