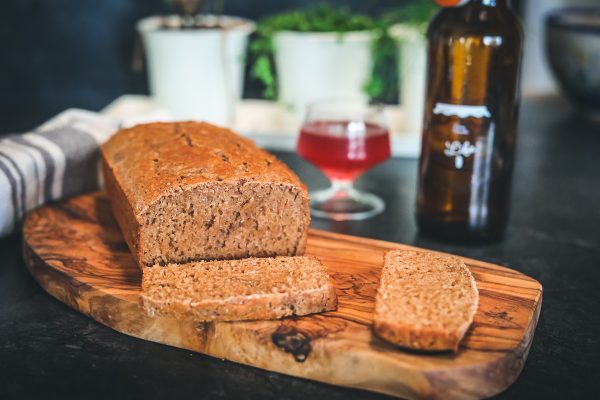 Kombucha Bread
This is a unique way to have wonderful-tasting probiotic bread. Kombucha has the powerful probiotic yeast Saccharomyces boulardii. This is not the yeast that causes infections or overgrowth. S. boulardii exerts the opposite effect, producing lactic and other acids known to inhibit potentially harmful candida yeast species. And since this probiotic yeast is resistant to heat, you will actually receive more probiotics than you can in any other bread. My family gobbles up this bread and it's really easy to make. Only 5 ingredients and it ferments on the counter for 5 hours and then you pop it in the oven. I made my last batch with ginger kombucha and boy was it good. Kombucha is wonderful for colds and flus and this bread is a comfort to you when you need something warm and yummy and good for you. I wish everybody would try this bread and then they'd be hooked. This bread is great with kefir cheese and your favorite cultured veggie or try my Kombucha Blueberry Jam.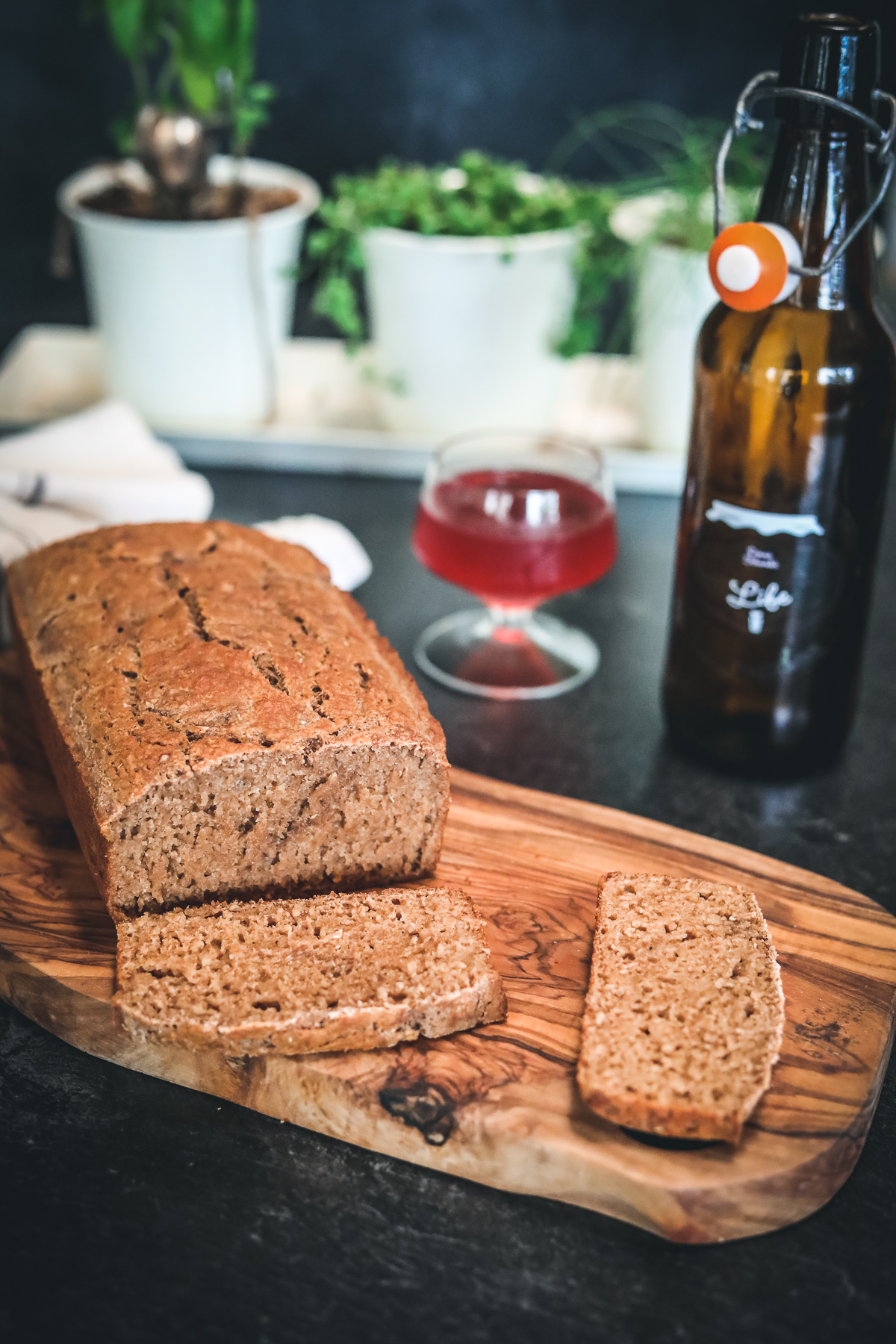 Every ingredient with a link was selected by me to make it easier for you. I may receive a small affiliate commission if you buy something through my links. Thank you! ❤️
Instructions
Mix all the ingredients together in a large bowl, just until combined. Don't over mix. Cover the bowl with a towel or plastic wrap and let the dough sit for 5- 7 hours until bubbles and cracks form in the dough.

Preheat the oven to 350°F and grease a 9 x 5-inch loaf pan.

Transfer the dough to the loaf pan and bake for 55 minutes.

Remove the bread from the oven and allow it to cool in the pan for about 5 minutes. Then remove the bread from the pan, place it on a cooling rack, and serve it while it's still warm.