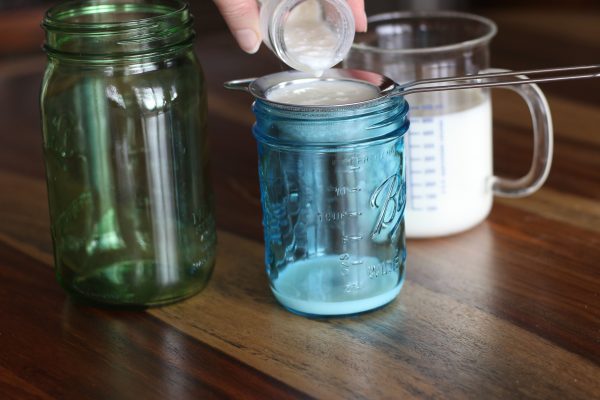 Kefir (Using Live Kefir Grains)
Kefir grains last forever if you take care of them and they can last for generations. Kefir grains are not really grains but rather combinations of good bacteria and yeasts that infuse your milk or non dairy milk with over 50 good bacteria and good yeasts. They look like little pieces of cauliflower and feel a little rubbery. They're tough little guys and you can pull them apart, and they just grow more. Kefir grains are a little like having a pet. You have to feed and take care of them, but that's easy to do and I can show you how. If you need more help, check out our FAQs on Milk Kefir.
Watch How to Make It
Every ingredient with a link was selected by me to make it easier for you. I may receive a small affiliate commission if you buy something through my links. Thank you! ❤️
Instructions
Notes
(*1) Most milk types are acceptable, including whole milk, fat-reduced, non-fat, pasteurized, and homogenized, although I mostly enjoy fresh raw whole cow's milk to culture kefir.