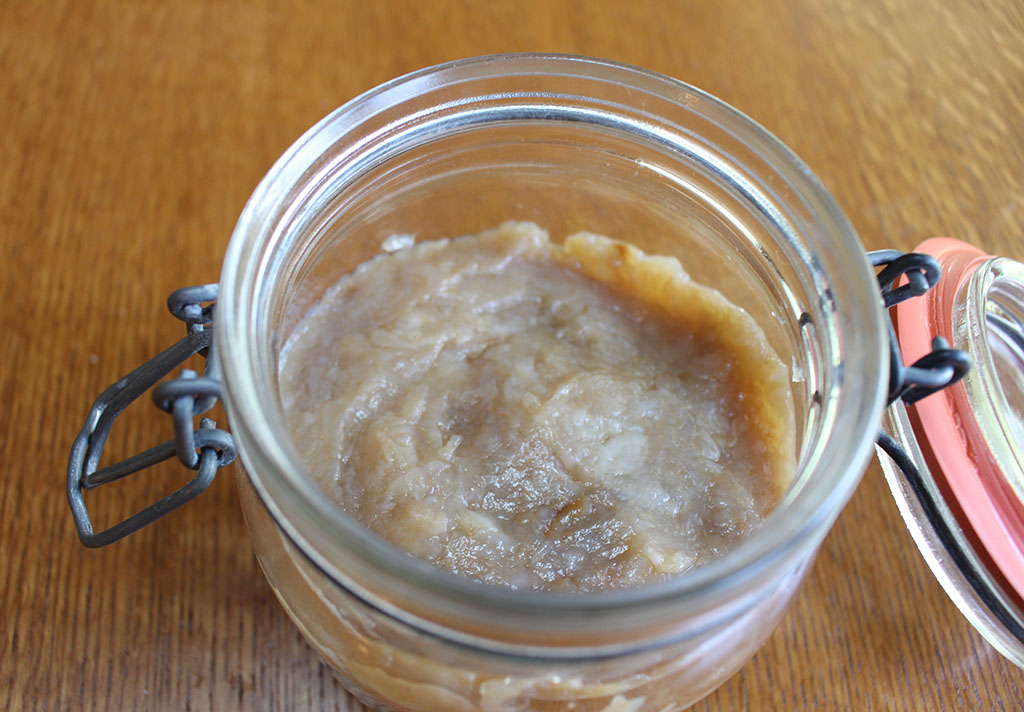 This scoby puree is great to have on hand. Once a month blend all your scobys up this way and store them in an airtight container in the fridge. Then you always have them on hand to add to recipes, smoothies, and more! Check out all the things you can do with scobys on this blog by clicking these words.
~Donna
Instructions
Cut your SCOBYs with kitchen shears into small pieces.

Add your kombucha and SCOBY pieces to a food processor or a high-speed blender.

Blend or process until your SCOBYs to form a puree (resembling applesauce) with no big chunks.

Store in the refrigerator.