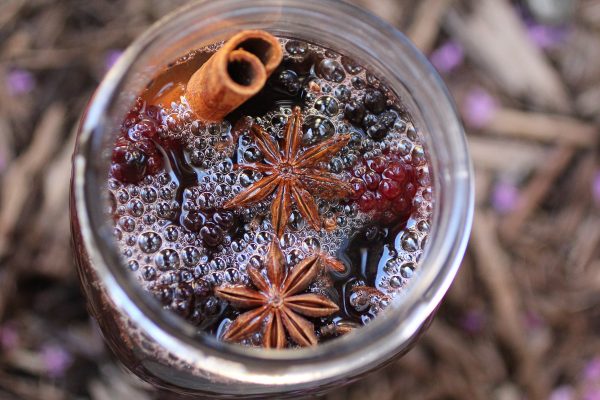 Chai Spice Kombucha with Blackberries
If you haven't had chai tea, you're missing out! It's a wonderful, calming tea and we used the spices in chai to make an incredible drink with kombucha and blackberries. I say "we" because, in truth, this is my daughter Maci's recipe, as are many of the kombucha recipes in my books and on my website. Kombucha is her thing and she comes up with the most innovative recipes, as I'm sure you will agree. Although we didn't use all the traditional chai spices in this chai kombucha, we think you'll agree that this kombucha chai is just as calming as the original tea.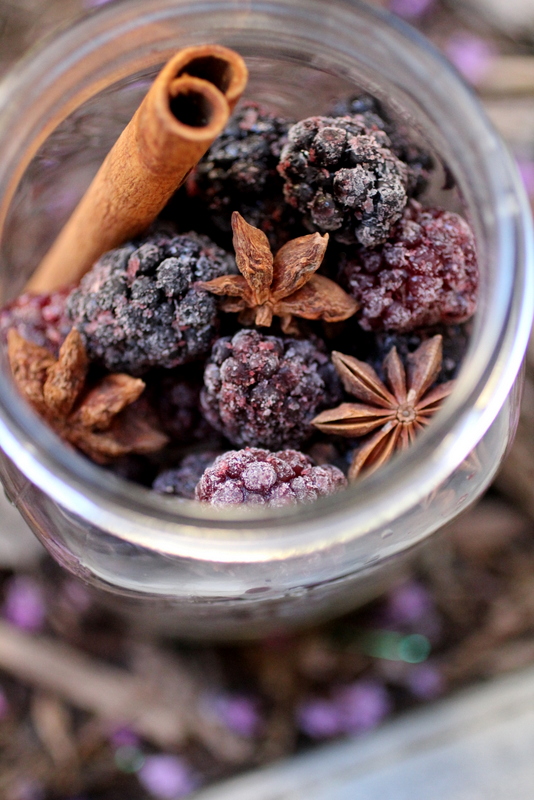 Watch How to Make It
Every ingredient with a link was selected by me to make it easier for you. I may receive a small affiliate commission if you buy something through my links. Thank you! ❤️
Instructions
Put the berries, cinnamon, star anise, and cloves into a quart-sized jar with a plastic lid.

Pour kombucha over top to cover. It's okay if the berries or spices float.

Put the lid on and allow the drink to ferment for 1 to 2 days, depending on the temperature of your home. For houses 75°F and above, ferment for less time.

Once the kombucha suits your taste, remove the cinnamon stick and star anise pods
Notes
Storage note: This will last in the fridge for up to 1 week, but it will keep fermenting. After about a week, the berries become soggy and don't taste as good.