How to Make Bubbly Fruit Flavored Kombucha
by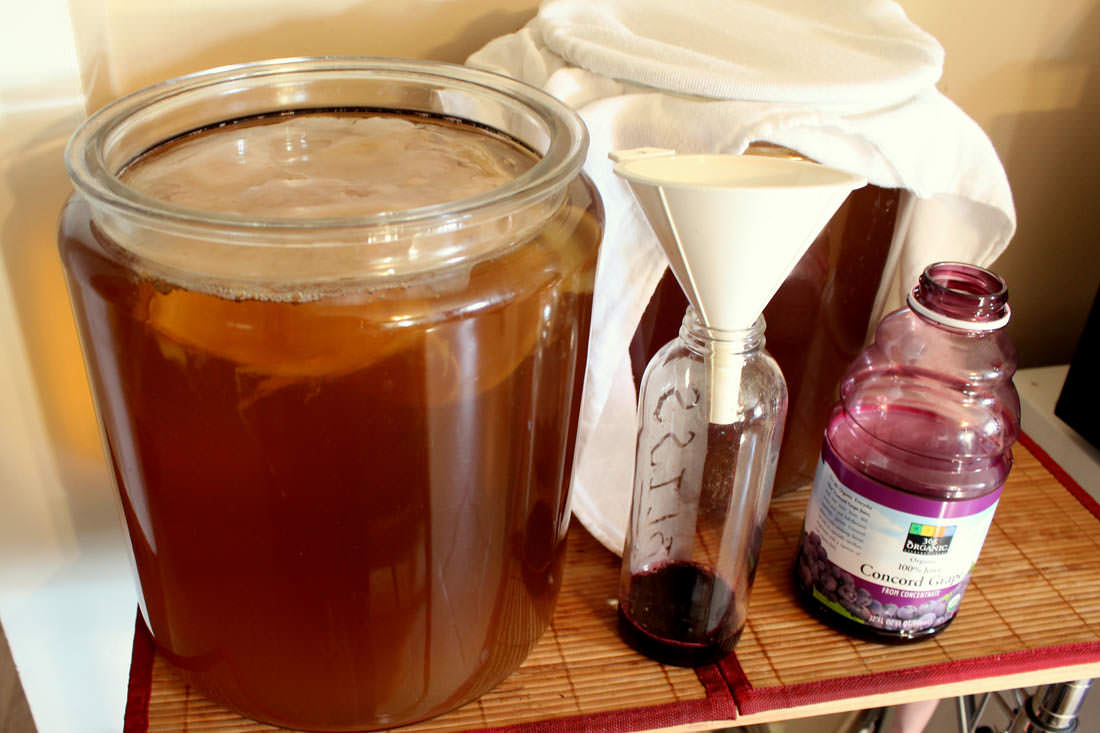 There's nothing better than bubbly fruit flavored kombucha. For those of you who don't want to spend the money to buy it, you can make it.
A couple of years ago, a friend of mine was in a bad car wreck. He actually broke the steering wheel off with his chest. He was in the hospital and completely miserable on a gazillion pain killers and medications. His wife, Paula, who is a good friend of mine, told me about what a hard a time he was having. I suggested she go buy some kombucha and bring it to him. It made him feel so much better that he went off all his pain killers and came home and started making kombucha himself. I had just learned how to make the fruit flavored kombucha and taught him how to make it. He makes the best fruit flavored kombucha I have ever had and he makes gallons of it each week. Kombucha is a powerful detoxifier. It is loaded with B vitamins so it will lift your mood and just makes you feel great.
I just can't say enough about it.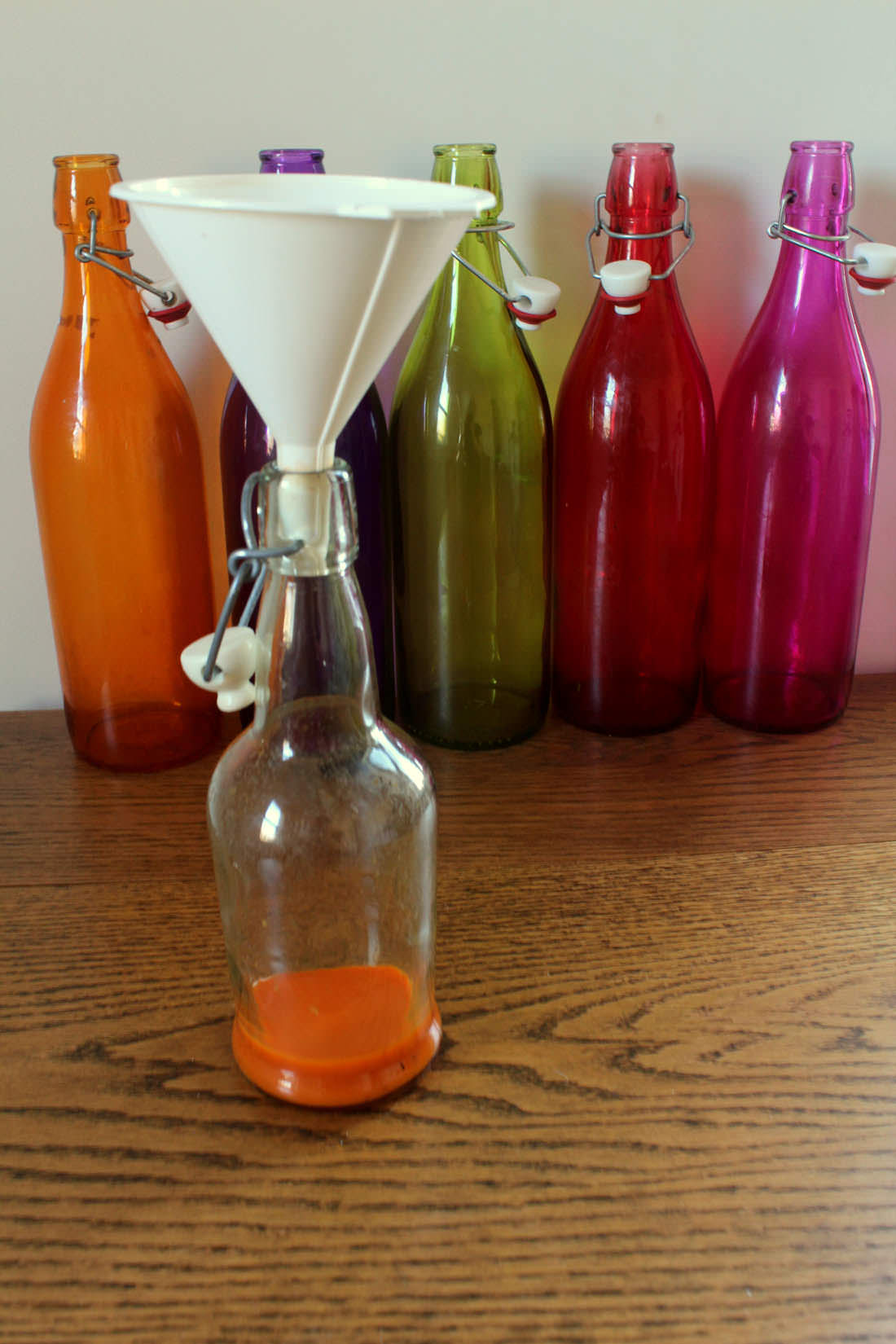 How to Make Your Bubbly Fruit Flavored Kombucha.
To make sure your kombucha is bubbly, you'll need to make sure your kombucha is not too sour or overly vinegary tasting. It needs to eat the sugars to make the carbonation – if all the sugar is gone, it will have nothing to eat to make the natural carbonation. It is best to make your batch when your kombucha is just a tiny bit sweet and not overly sour. To see more info, refer to this blog. https://www.culturedfoodlife.com/my-kombuchas-not-bubbly/
You will need:
Kombucha

that's already been brewed and ready to drink.
Fruit juice of your liking: cherry, grape, blueberry pomegranate, lemon, pineapple, etc.  You can add pieces of fruit (strawberries, blueberries, etc.) in addition to, or instead of, fruit juice.  Even orange peel is delicious and gives it more fizz.
Plastic funnel.
Bottles suitable for brewing. I use 16-ounce bottles, but you can use different sizes if you'd like. If you are using glass bottles you must beware because there might be flaws in the glass. You need bottles made for brewing like the ones on my store site or old beer bottles work, too. You can use old GTs Synergy bottles, but my favorite are the clamp down bottles by Grolsch. (These are beer bottles). You can also find bottles at home brew stores . Bottles that have clamp down lids are safer and are thicker glass for brewing, and the ones I most recommend.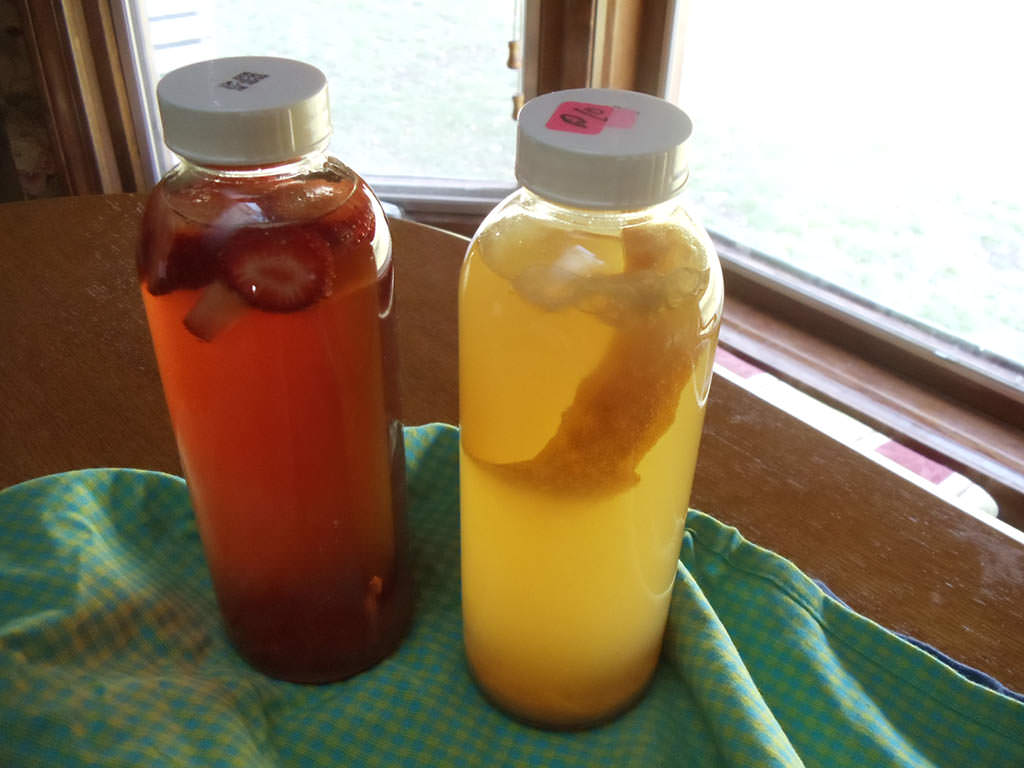 Instructions:
Add 1 to 2 ounces of fruit juice to clean sterilized bottles. Use a plastic funnel (not a metal one). I use a digital scale to measure the juice I put in, but you can also use a measuring cup.
Add kombucha, about 14 ounces of kombucha for a 16 ounce bottle. You can strain the kombucha through a coffee filter and it will help it not form another kombucha baby on top of your bottle, but straining is not necessary.
Cap the bottle shut. Leave a little room in the bottle. I usually fill it to the neck of the bottle
Label your bottles so you know when it started its second ferment.
Let your kombucha sit in a dark place for 1 to 3 weeks. Check after each week to see if your kombucha bottles are bubbly. If not, let it ferment longer. Then place your bottles in the fridge to enjoy. Be careful when opening bottles and check often to make sure there is not too much pressure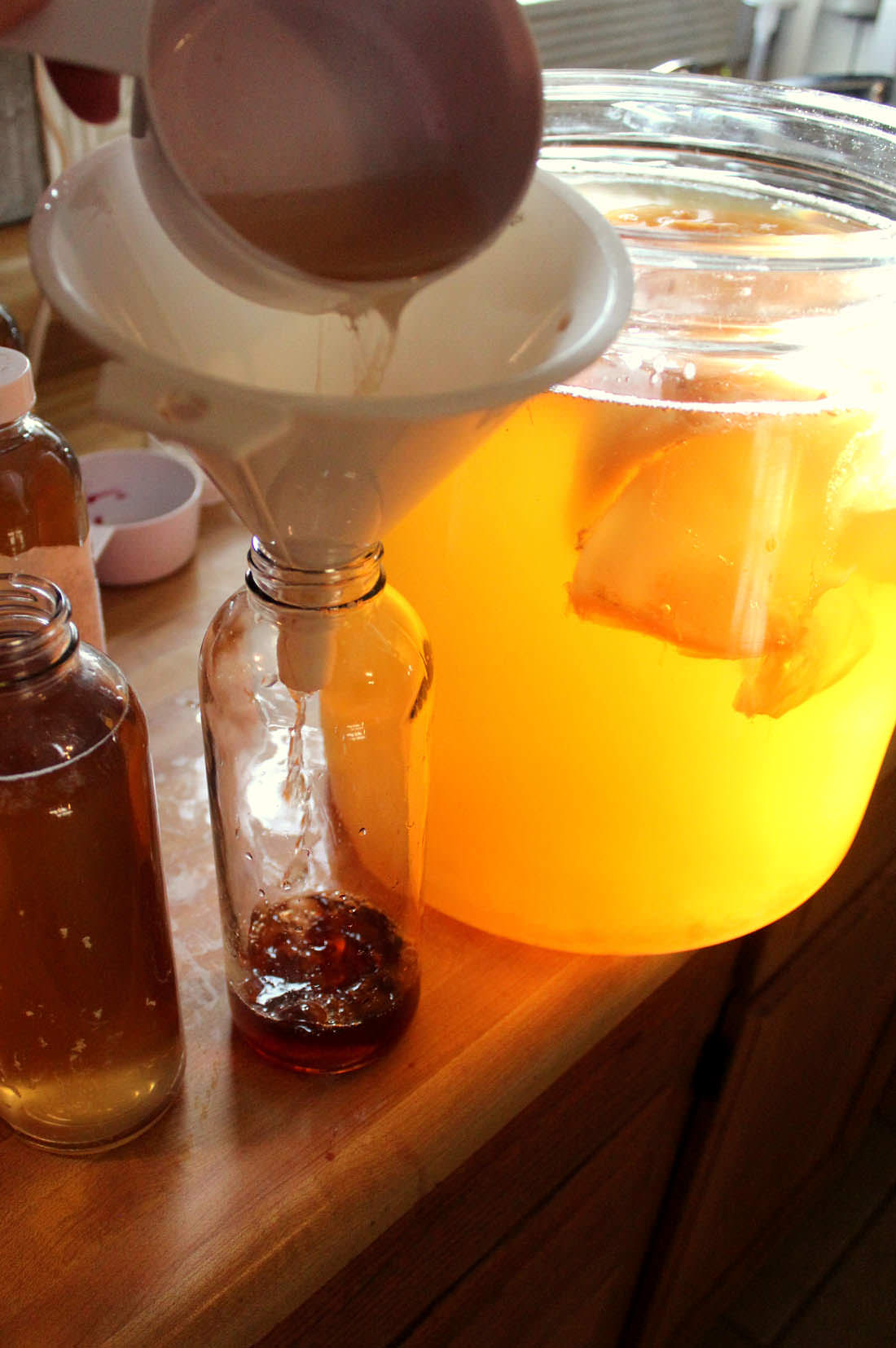 Always use a non metallic funnel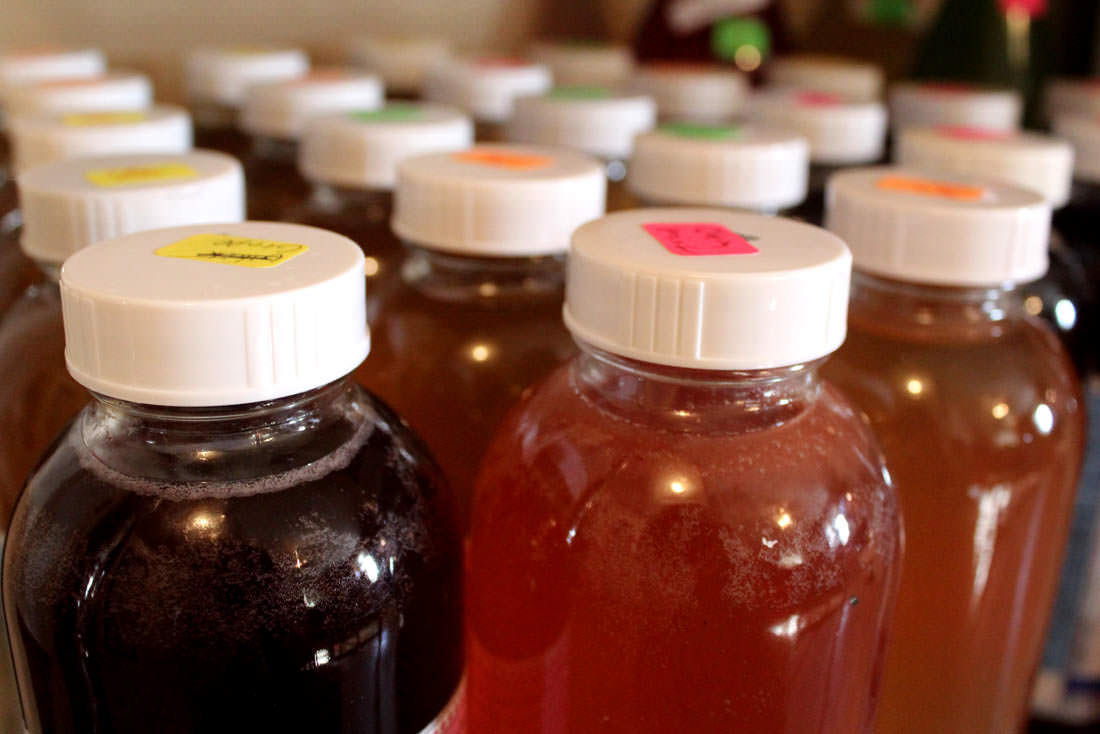 Old Gts Synergy bottles work great!