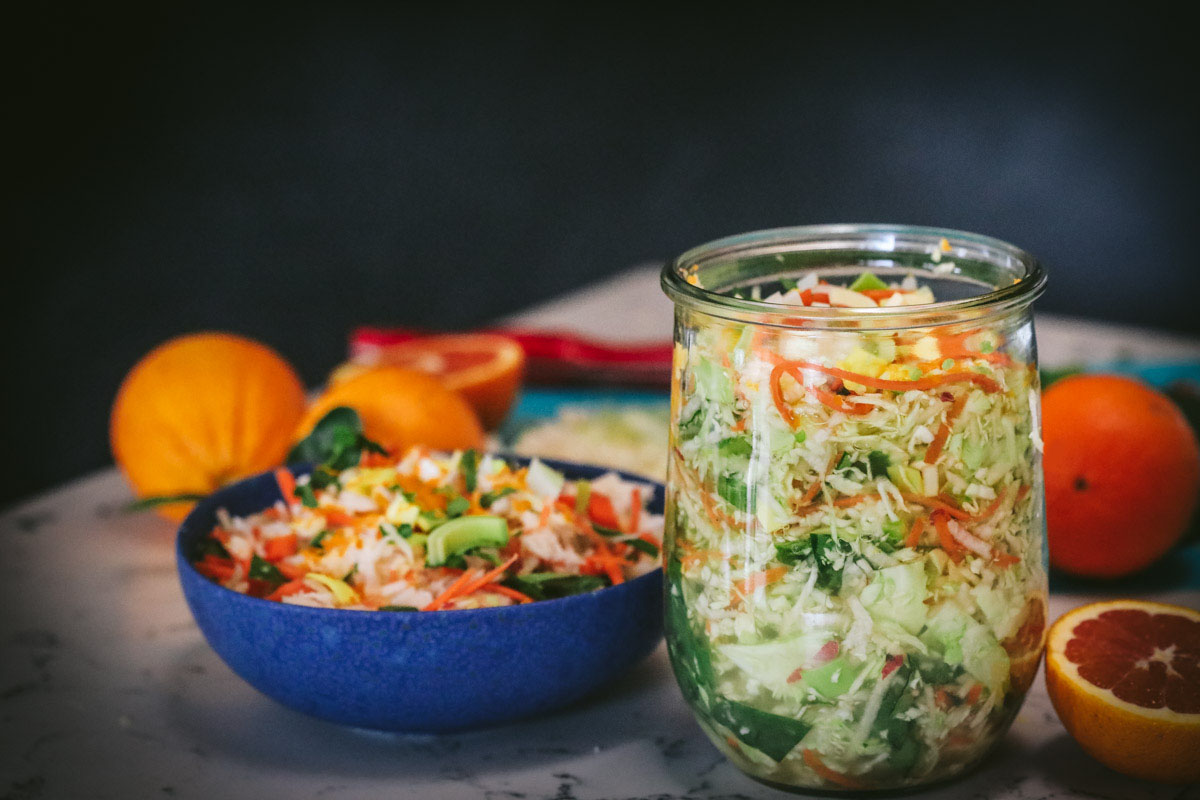 Flu Prevention: Cultured Veggies
These are a little spicy and a little sweet and sour. They are wonderful for digesting your food, building up your immune system, and helping your adrenals feel nourished. It is the flavor I love the best. I'm a foodie and it has to taste good! Lactobacillus plantarum (L. plantarum) is abundant in cultured veggies and has anti-inflammatory properties. I have found it significantly helps when dealing with a cold, flu, or virus. In a large scale study done on mice, administering L. plantarum led to a significant improvement in mouse health and inhibited the virus from proliferation in their lungs. L. plantarum improves immune function and creates resistance against colds and flu while shortening the duration as well. L. plantarum is a transient resident of your body, which means it doesn't last long. It fiercely attacks pathogenic, bad bacteria in our bodies. It helps our own native bacteria grow stronger and helps us be more resistant to future invasions of pathogens. Your immune system loves this bacteria and with good reason. It keeps order in your gut and will greatly assist you in staying healthy, or helping you recover more quickly if you do get sick. There are lots of prebiotics in this recipe. You'll get gazillions of extra probiotics as the good bacteria feed off the prebiotic foods such as jicama, apples, oranges, and garlic in this recipe. It's a superstar probiotic recipe that tastes so very good!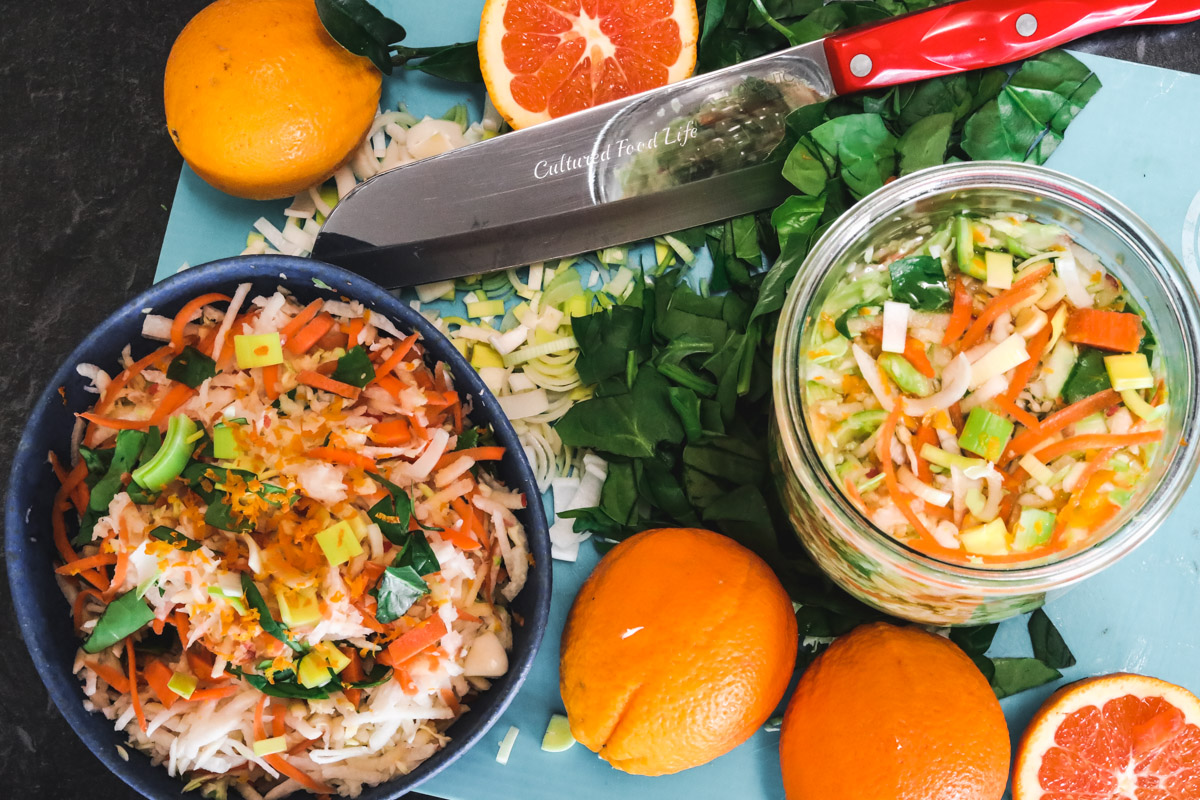 Ingredients
¼

teaspoon

Cutting Edge Cultures – or ¼ cup Kefir Whey

½

small

cabbage

1

medium

jicama

1

medium

apple

3

handfuls

spinach

–

fresh

1

small

leek

–

chopped

1

medium

carrot

–

shredded

1

clove

garlic

–

minced

½

tablespoon

Celtic Sea Salt

1

large

orange

–

zested and juiced

1

scoop

Prebio Plus –

optional
Every ingredient with a link was selected by me to make it easier for you. I may receive a small affiliate commission if you buy something through my links. Thank you! ❤️
Instructions
If using the starter culture, stir the culture into 1/4 cup of water. Let the mixture sit while you prepare the ingredients—around 10 minutes. If using kefir whey, add it when the recipe calls for culture.

Finely shred the cabbage, jicama, apple, spinach, leek, and carrot using a food processor or a hand shredder. Add to a large bowl.

Add the garlic, Prebio Plus, and salt to the bowl and toss to combine. Pack all ingredients into jars.

Add the orange zest and juice, Cutting Edge Culture or kefir whey, and cover with water leaving an inch or two at the top.

Seal the container and let it sit on your kitchen counter, out of direct sunlight, for 6 days. After 6 days, place the container in the refrigerator.

Check the vegetables every day to make sure they are fully submerged in the water. If they have risen above the water, simply push them down so they are fully covered by the water. If any white spots formed because the veggies rose above the water, do not worry. Remember, this isn't harmful. Just scoop out the vegetables that have the white spots on them and push the rest back under the water.
Notes
Storage note: This kraut can be kept in a covered airtight jar in the refrigerator for up to nine months.