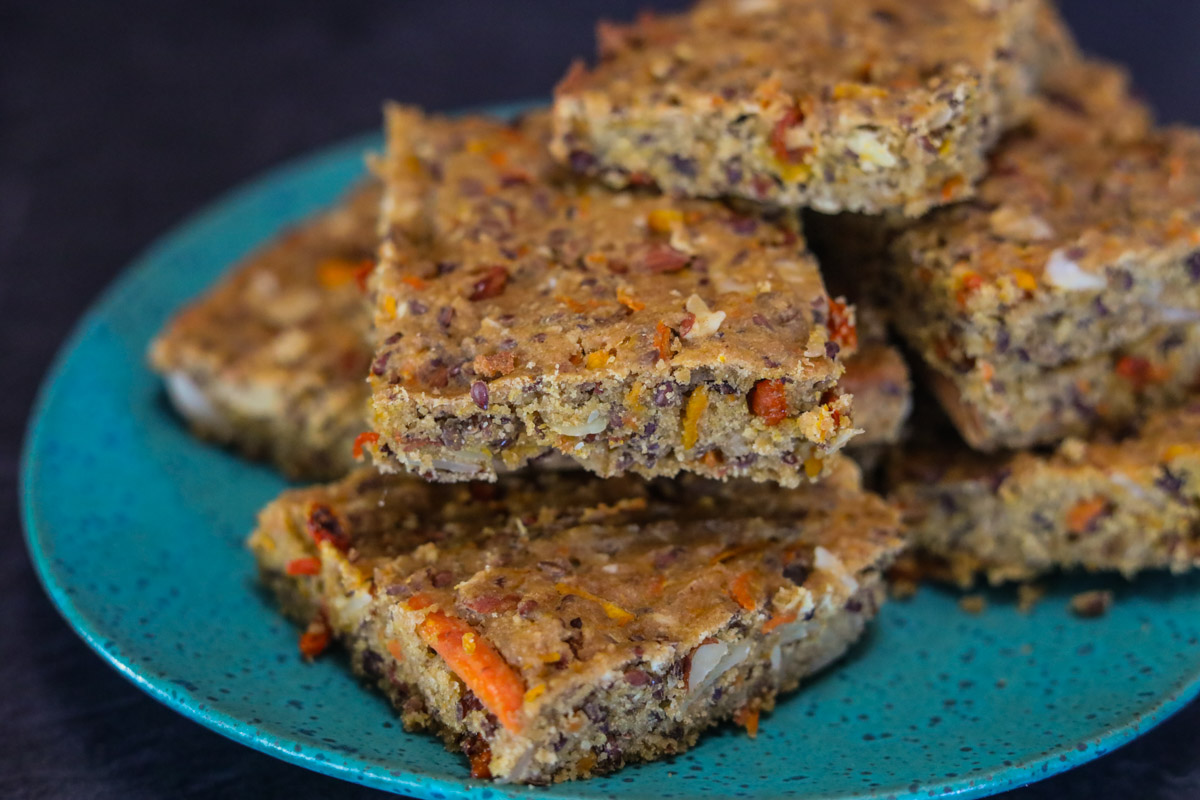 Berry Carrot Sprouted Cookie Bars
These Healthy Cookie Bars are chock-full of all kinds of good things. They are made with sprouted flour and six other healthy ingredients. I am always looking for things to pack in lunches and serve to people who come to my home. The spices and vegetables make for a really healthy cookie. You can also make them into cookie bars as well.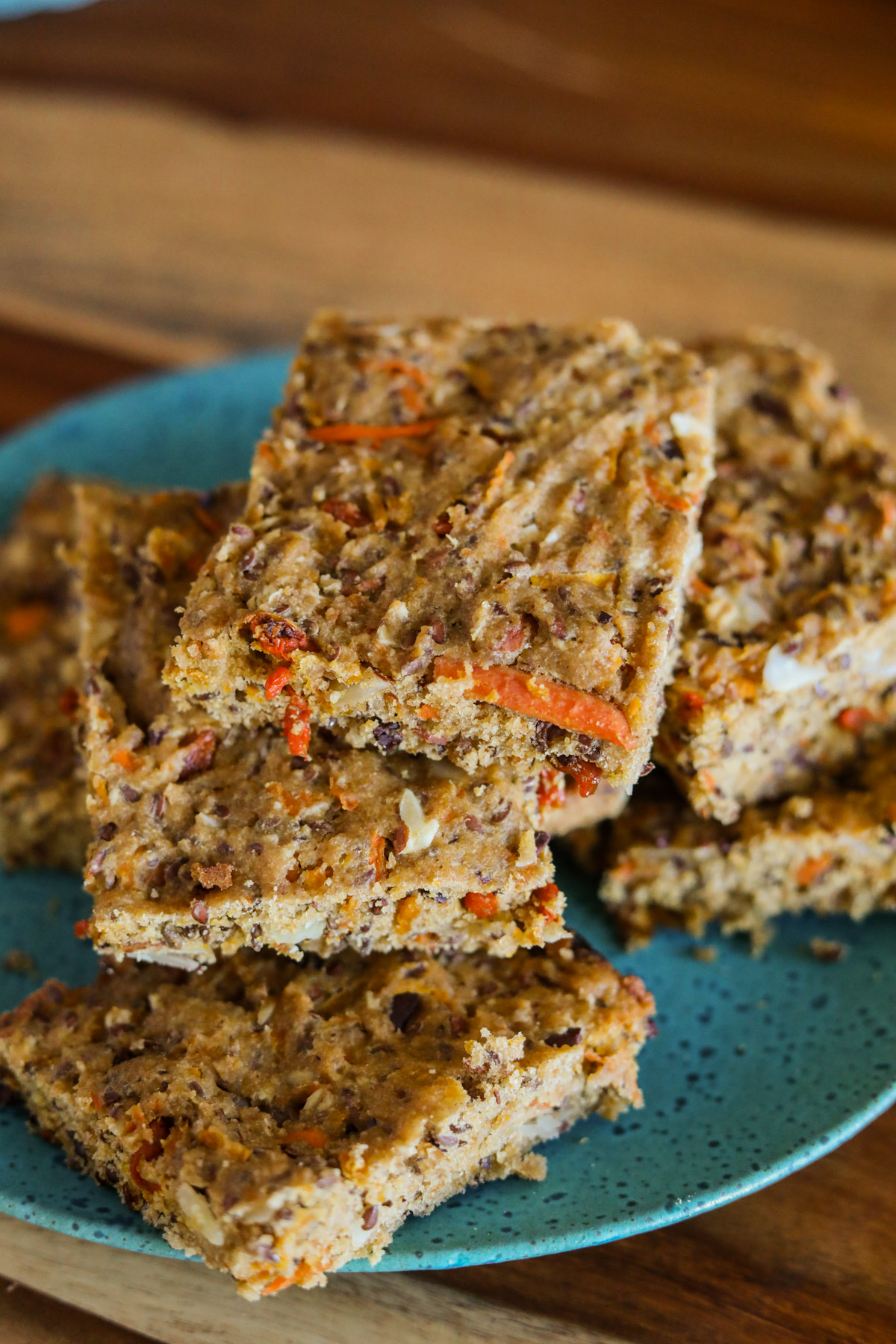 Every ingredient with a link was selected by me to make it easier for you. I may receive a small affiliate commission if you buy something through my links. Thank you! ❤️
Instructions
Combine the oil, Erythritol Sweetener, baking powder, baking soda, spices, salt, vanilla, and egg into a large mixing bowl and beat until smooth.

Stir in the carrots, goji berries, chips & nuts, flax seeds, and then the flour.

Stir gently until combined.

Add the soaked oatmeal, making sure that it is well distributed throughout the mixture.

Grease a 13"x 9" baking pan.

Spoon batter into pan and distribute evenly throughout the pan.

Bake at 350°F for 30 minutes.

Let cool for 10 minutes, then slice into squares. Or use a biscuit cutter for round cookie bars.
Notes
You will need soaked oatmeal for this recipe. Soak ½ cup rolled oats in a ½ cup of water for a few hours or overnight. Then use all of this water and oats to add to the recipe.