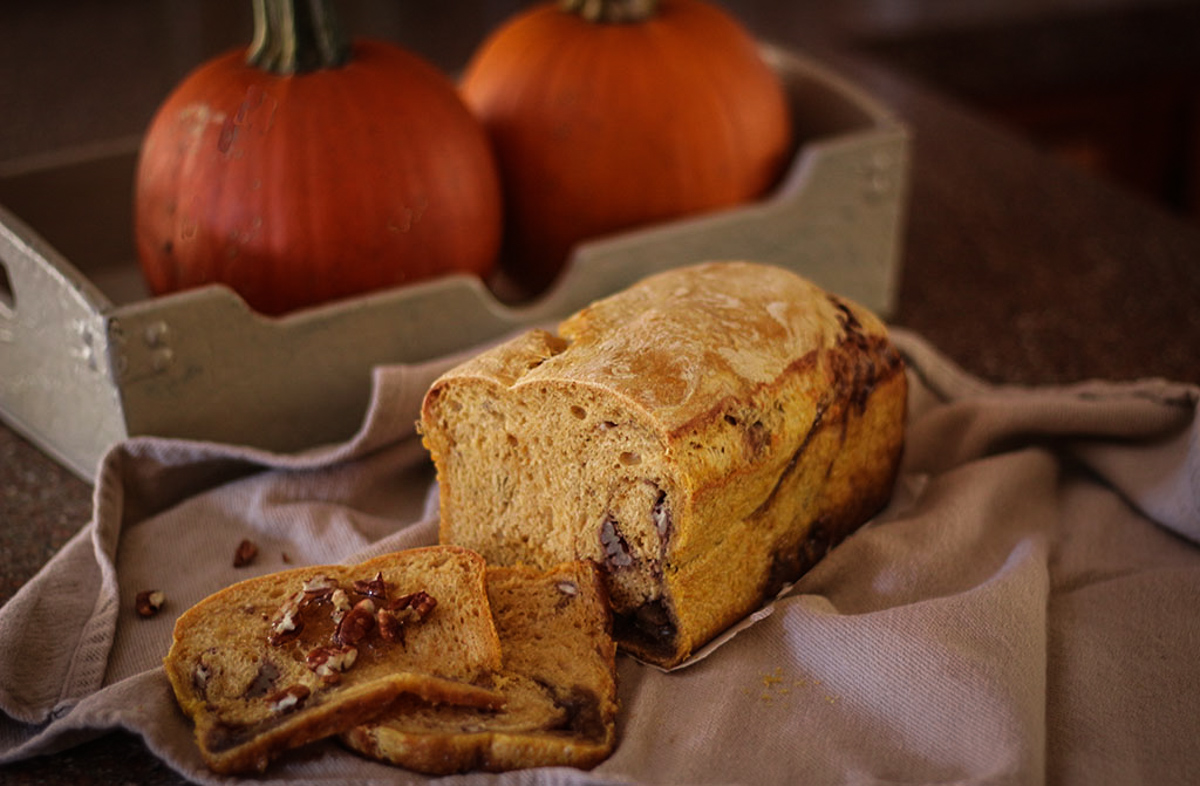 Pumpkin Sourdough Bread
As soon as fall hits, this is my favorite sourdough bread to make. It's moist and full of flavor and the sourdough culture loves pumpkin. This bread rises really well due to the pumpkin that gives extra food to the sourdough starter. Add different types of nuts to give it even more flavor and a little extra cinnamon too.
Every ingredient with a link was selected by me to make it easier for you. I may receive a small affiliate commission if you buy something through my links. Thank you! ❤️
Instructions
Beat together 1 cup of the water, the starter, and 2½ cups of flour in a large bowl.

Thoroughly blend the pumpkin and remaining ⅛ cup water and stir into the sponge along with salt and oil. Gradually stir in enough of the remaining flour to form a dough.

Turn out the dough onto a lightly floured surface and cover for 10 minutes until it relaxes. Meanwhile, wash and dry the bowl. Thoroughly knead the dough, adding flour as necessary to keep it from sticking. When it is smooth and elastic, form the dough into a ball.

Lightly grease the bowl with the olive oil and put the dough inside, smooth side down. Now turn the ball over to grease the top. Cover the bowl and set aside for 5 hours.

Place dough on a non-stick surface or flour a board and roll it out into a rectangle, about 16×12 inches.

Spread generously with the butter.

Sprinkle with Sucanat, cinnamon, and chopped pecans. Roll into a log and pinch sides closed.

Place dough in greased pan.

Cover and let rise for 1 to 3 hours or until the dough has risen to desired size.

Bake in preheated oven 400ºF for 20 minutes then lower the heat to 350ºF for 20 to 30 minutes more or until brown, firm-sided, and hollow sounding when removed from pan and tapped on bottom.