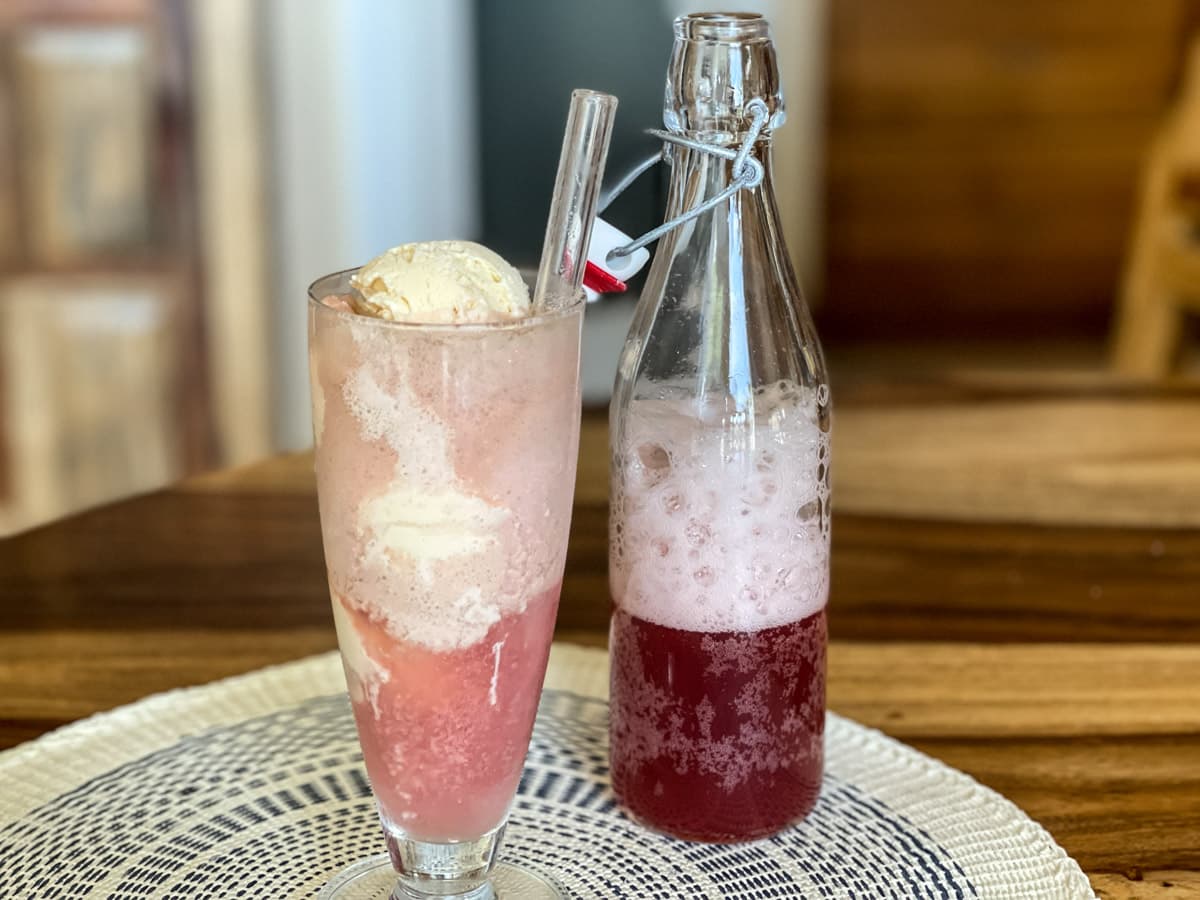 Kombucha or Kefir Soda Float
Nothing is more refreshing on a hot summer day than a kombucha float with kefir ice cream. These kombucha floats are showing up at many health food stores that have on-tap kombucha. We love to have them after a day at the pool or beach. Heat stresses the body and especially the liver. Drinking a probiotic soda can keep you cool and hydrated in the summertime. It can also help your liver which is one of the organs most vulnerable to excessive heat. Just like a plant can wilt in the heat, our bodies can suffer as well. Kombucha and kefir have special compounds that help the liver do its job in detoxifying you and keeping the liver running smoothly.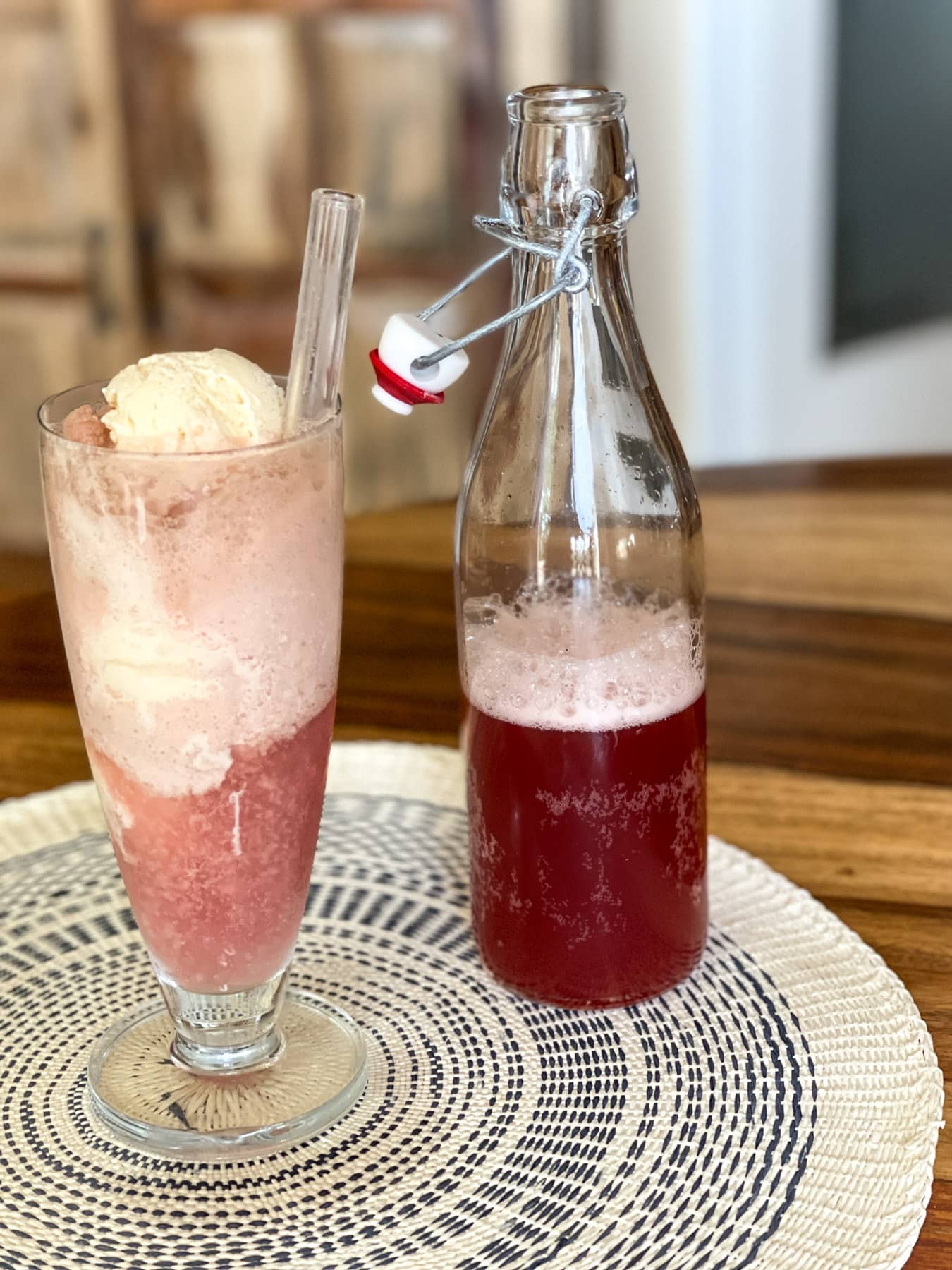 Ingredients
Kombucha
4-6

ounces

Fruit-Flavored Kombucha

– or Kefir Soda
Every ingredient with a link was selected by me to make it easier for you. I may receive a small affiliate commission if you buy something through my links. Thank you! ❤️
Instructions
Vanilla Kefir Ice Cream
Place all ingredients into a high-speed blender and blend until all ingredients are throughly combined.

Add to ice cream freezer and freeze according to manufacturer's instructions.

When the ice cream is ready, you can serve or if you want it firmer, scoop it into a container and cover it tightly, and freeze until it's the texture you like.
Kombucha Float
Fill your glass halfway with your favorite Kefir soda or kombucha. Top with a generous scoop of kefir ice cream. Watch out! It will bubble and foam so leave some room in your glass. Serve and enjoy immediately.