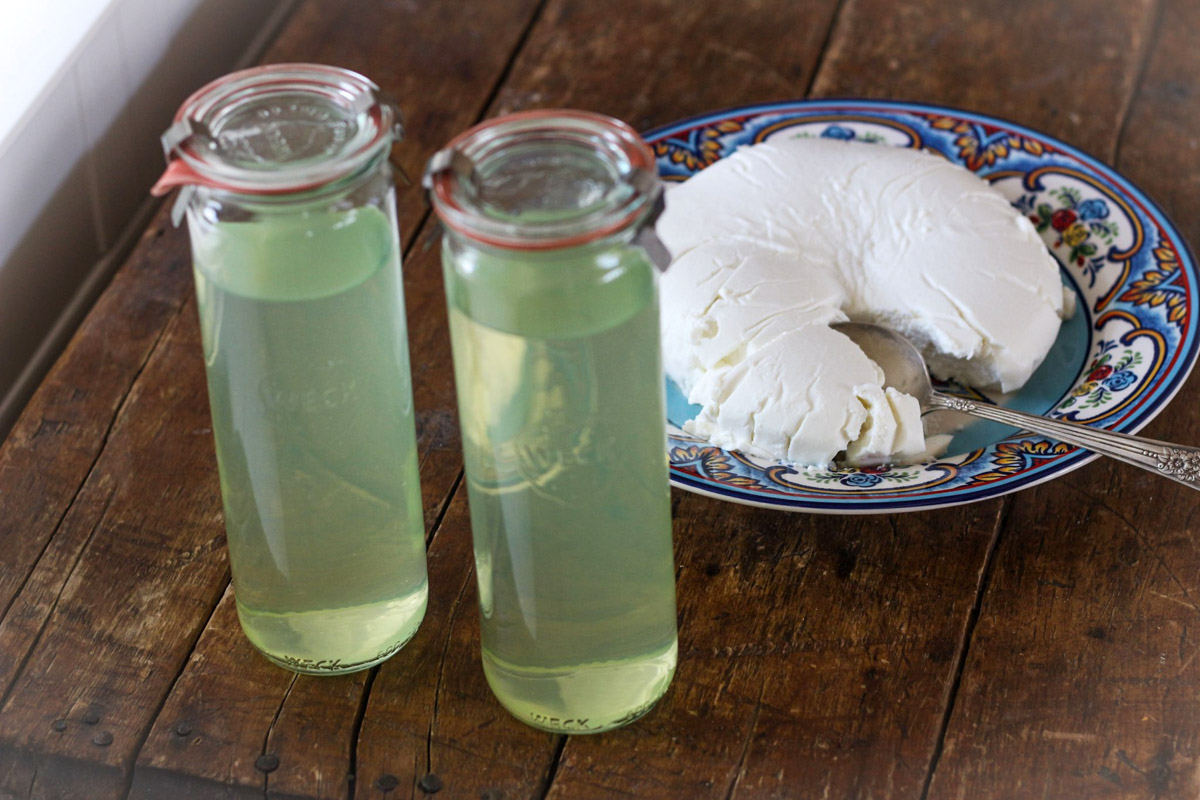 Kefir Cheese & Whey
Homemade kefir is the way to go if you are making kefir cheese. This does not always work the same if you are starting with store-bought kefir. It never really thickens right and remains runny. You also get the added benefits of large colonies of beneficial bacteria that is in homemade versus commercial brands. You can use kefir cheese in place of recipes that call for cream cheese and sour cream, and it will have probiotics too! We have lots of recipes on my site that call for kefir cheese, and it's simple and easy to make.
The longer you strain your kefir, the denser the cheese will be. Depending on the recipe, you may want to let it strain longer to achieve a thicker curd. I make this at least once a week and use it often. Make the switch and swap kefir cheese for sour cream. Your body will thank you!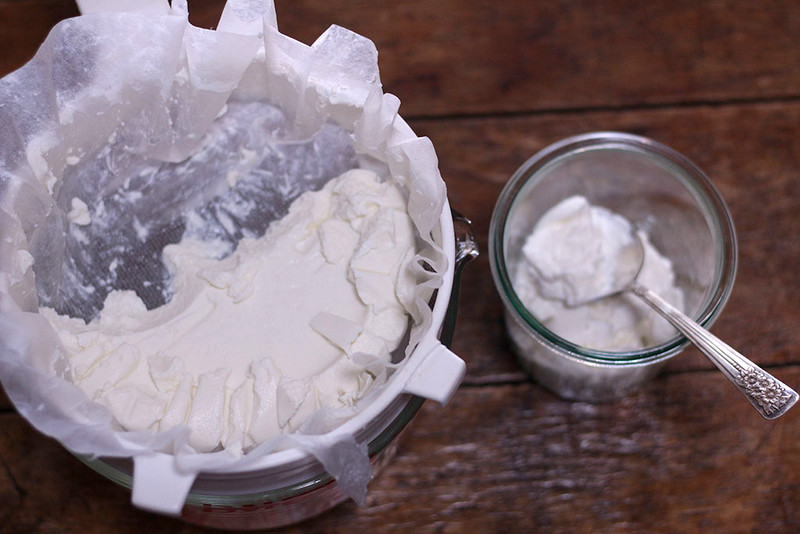 Ingredients
2 – 4

cups

Kefir –

For each cup of kefir, you will get ½ cup of cheese and ½ cup of whey. Please note that we don't recommend using kefir made from goat's milk.
Every ingredient with a link was selected by me to make it easier for you. I may receive a small affiliate commission if you buy something through my links. Thank you! ❤️
Instructions
Place a basket-style coffee filter in a strainer and place the strainer in a bowl. Pour prepared kefir into the coffee strainer. The bowl will catch the whey which is the liquid that will drop through the filter. Leave uncovered and place it in the fridge overnight.
Notes
Storage note: Store kefir cheese with a cloth cover and place it in a container in the refrigerator. It can last for several weeks but will continue to ferment slowly in the fridge. You might get a little more whey leaking out and it will turn more tart tasting. It tastes best if eaten within a couple of weeks of making it.