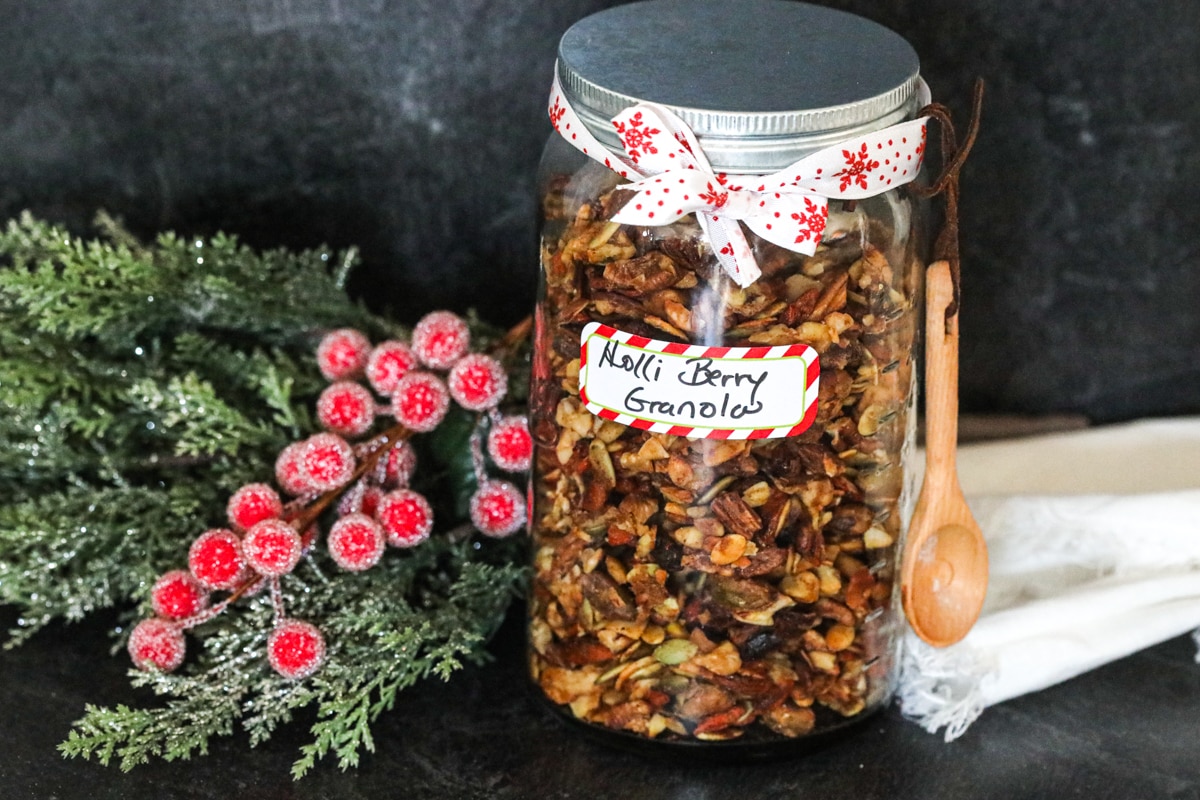 Holli Berry Granola
I love this festive granola made with red goji berries, special holiday spices, and a yummy creamy sauce that bakes into the granola. Granola always makes my daughter Holli eat more kefir so I try to always have it on hand. This also makes a festive gift and you will be everybody's favorite. It's so good.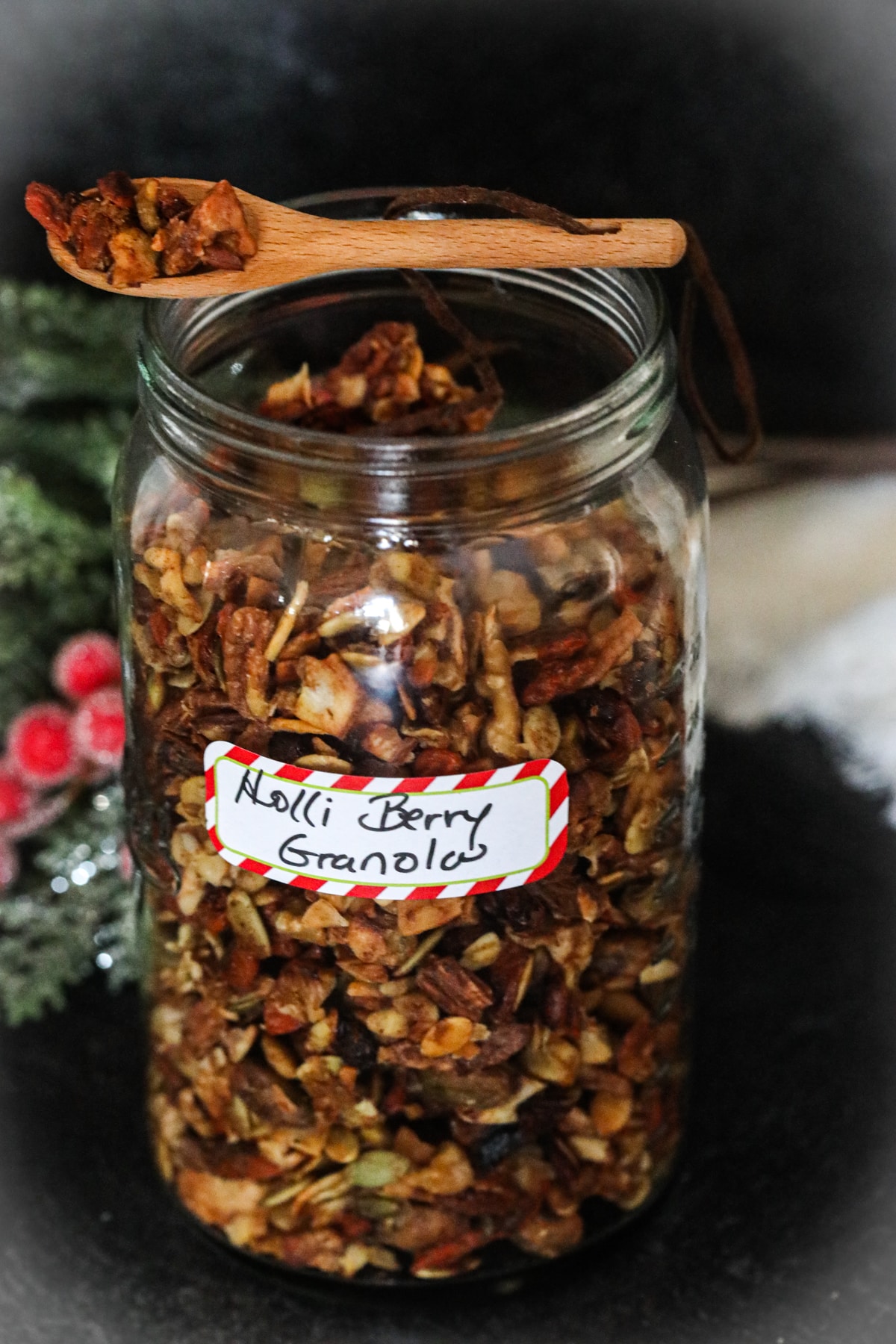 Every ingredient with a link was selected by me to make it easier for you. I may receive a small affiliate commission if you buy something through my links. Thank you! ❤️
Instructions
Preheat the oven to 350°F.

Chop the nuts and place them in a bowl.

Add the goji berries, coconut flakes, pumpkin seeds, cinnamon, and nutmeg, and stir to combine.

Chop the nuts and place them on a baking sheet lined with parchment paper. Add spices and salt and combine with nuts.

Place banana, orange zest, and coconut oil in a blender or food processor and blend into a paste.

Pour the paste over the nut mixture and combine using your hands.

Spread the mixture evenly on the parchment-lined baking sheet and bake for 20 minutes.

Remove the granola and allow it to cool.

Store in a sealed container and store in your cabinet. I love to use it to top my kefir in the morning.