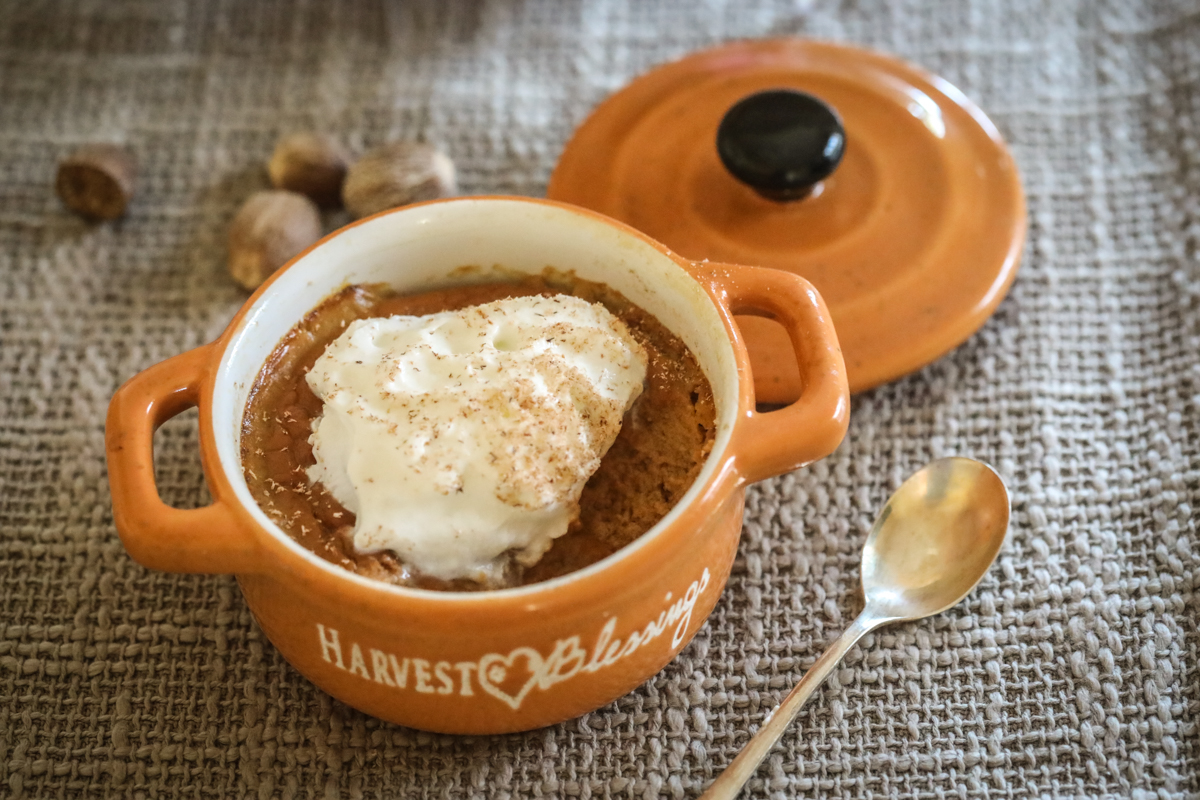 Pumpkin Kefir Custard
This is a delicious dish that my family loves in the fall. Creamy cultured custard makes for a yummy treat. We often have it for breakfast when it's cold outside and it is the perfect comfort food.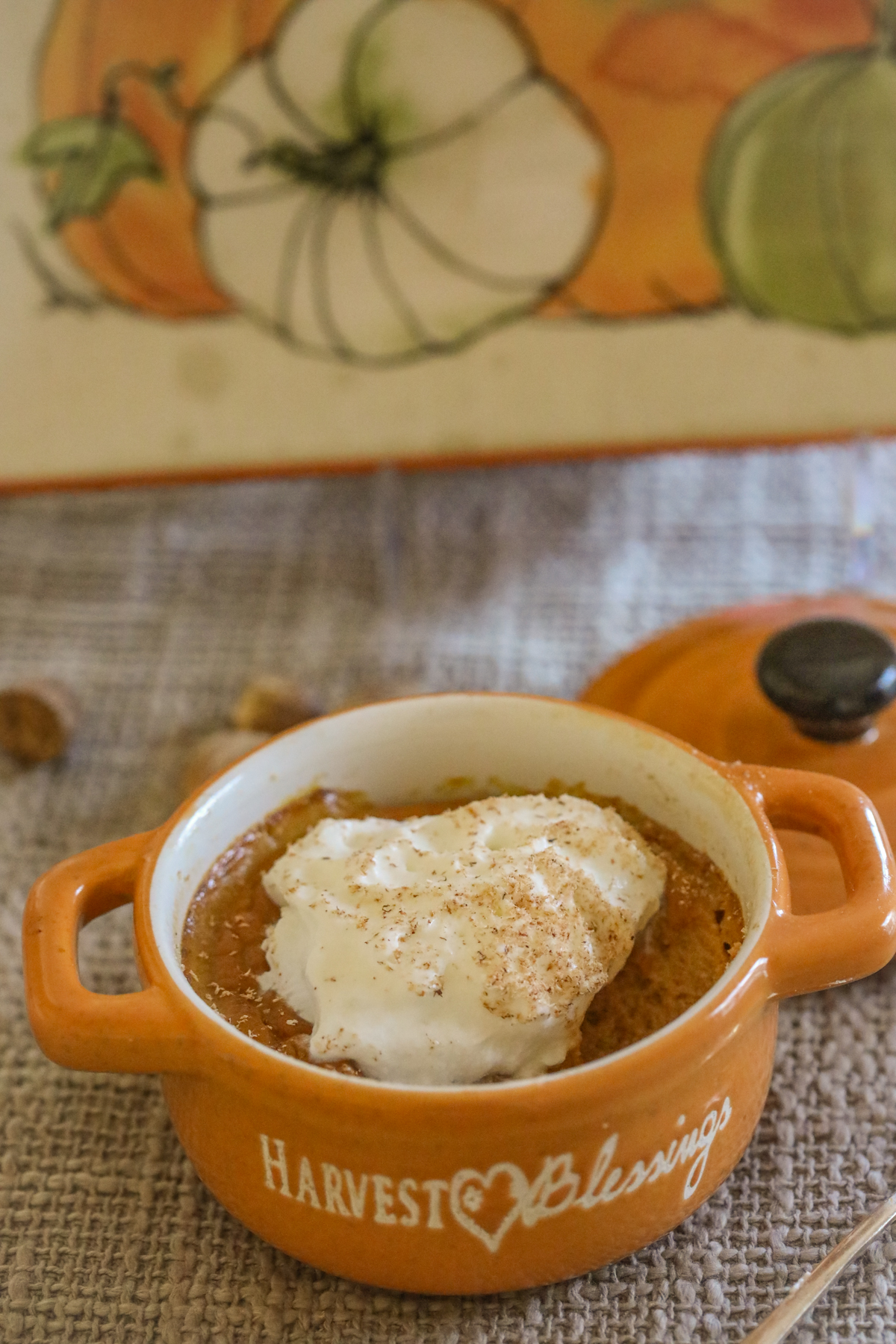 Instructions
Preheat the oven to 350° F.

In a large bowl, whisk together the pumpkin, eggs, milk, and vanilla.

In another bowl, stir together the sucanat, spices, and salt. Sift into the pumpkin mixture.

Stir the batter until combined well and pour into four ¾-cup custard cups.

Place the cups in a 9 X 11 inch baking pan and add enough warm water to come halfway up the sides of the cups.

Bake for 50 minutes, or until set and browned lightly. Transfer the custards to a wire rack to cool.

Allow the custard to cool and then top with Whipped Kefir Topping. Then grate fresh nutmeg over the top.