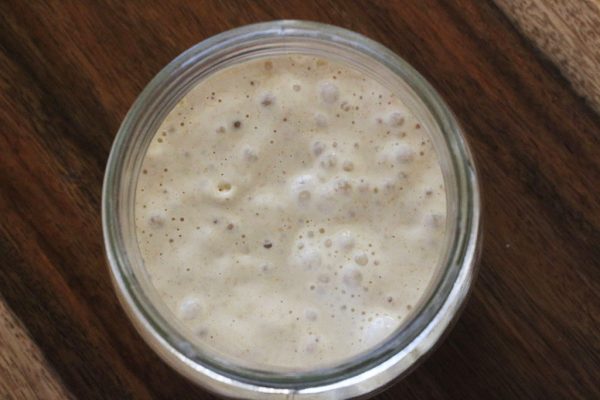 How to Care for Your Einkorn Sourdough Starter
A sourdough starter must be fed and cared for, just like a pet! It's important to feed your starter regularly – once a week, or more if you bake often. If you are not wanting to make bread, but are simply feeding your starter its weekly meal, take it out of the fridge and measure out 1⁄4 cup. Discard the rest (or use it in another recipe). Feed your starter 1⁄2 cup of flour, 1⁄2 cup of water, and mix well. Then put a lid back on the jar and put it back in the fridge.
Check out these tips for more help on where to get einkorn flour and tips for your Einkorn Sourdough Starter.
Every ingredient with a link was selected by me to make it easier for you. I may receive a small affiliate commission if you buy something through my links. Thank you! ❤️
Instructions
Feeding your starter once a week
Feed your starter once a week, ½ cup of flour and ½ cup water to ¼ cup of starter. Keep this ratio to make sure your starter will be bubbly. If you have more starter to flour and water, the starter will eat all the food and won't be bubbly. This will ensure that it will stay healthy and bubbly and you'll only have to feed it once before your bake with it.