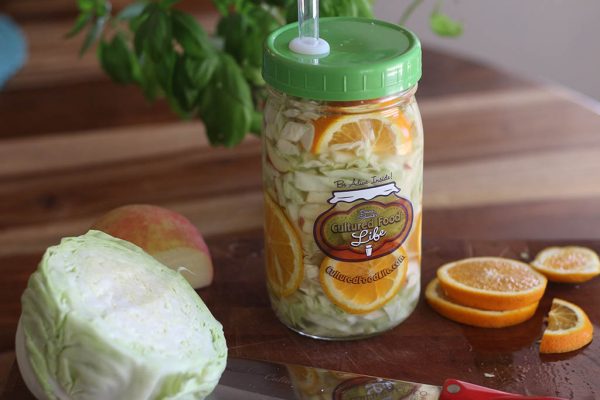 Orangeade Kraut
This is one of my very best kraut recipes. It has a wonderful orange flavor that tastes fantastic. If you don't like the overly sour taste of kraut then you will love this recipe. Kids and adults love the taste and you get extra vitamin C too!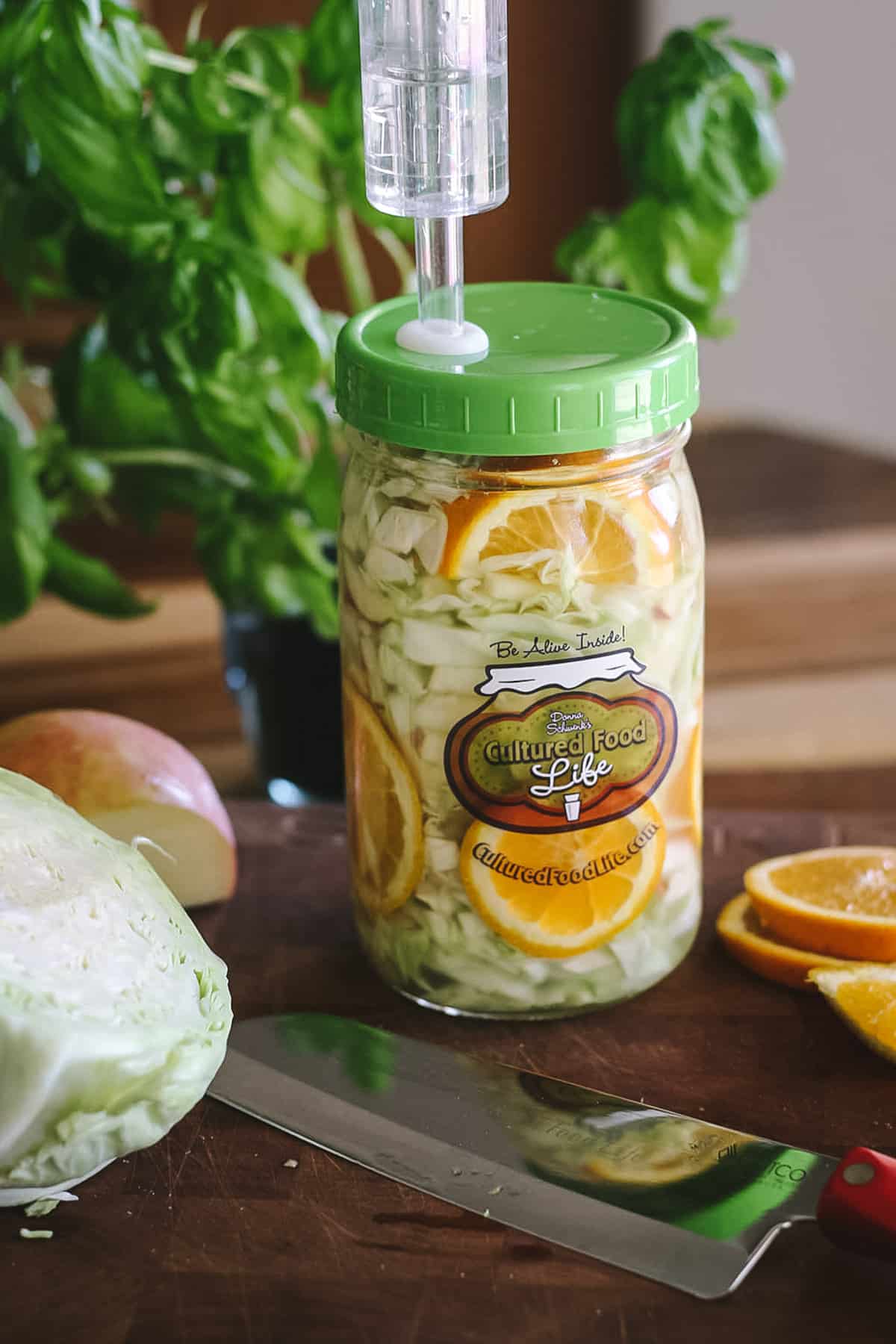 Every ingredient with a link was selected by me to make it easier for you. I may receive a small affiliate commission if you buy something through my links. Thank you! ❤️
Instructions
If using the starter culture, stir together the culture and water. Let the mixture sit while you prepare the ingredients—around 10 minutes. If using kefir whey, add it when the recipe calls for culture.

Remove outer leaves of cabbage.

Finely shred cabbage and apple. You can use a food processor or a hand shredder.

Add salt to cabbage and apples.

Slice orange in thin pieces and place around the outside of the jar or you can just layer them in the jar anywhere.

Pack cabbage and apples into the jar.

If using a culture, add the Cutting Edge Culture, or kefir whey, to the jar.

Cover with water. Leave 2 to 3 inches in the jar for the kraut to expand. Place a lid on the jar and set in a cool place, out of sunlight for 6 days.

It will expand and bubble. That is the fermentation and lactic acid developing. If the vegetables climb above the water, open the jar and push down the vegetables under the water and seal the jar again. When exposed to air, the cabbage will mold if left like that for a while. It won't hurt anything if it happens, just scoop out the vegetables above the water and push the other ones down below the water. After 6 days, place in the refrigerator.

They will last at least 9 months or longer in your fridge.