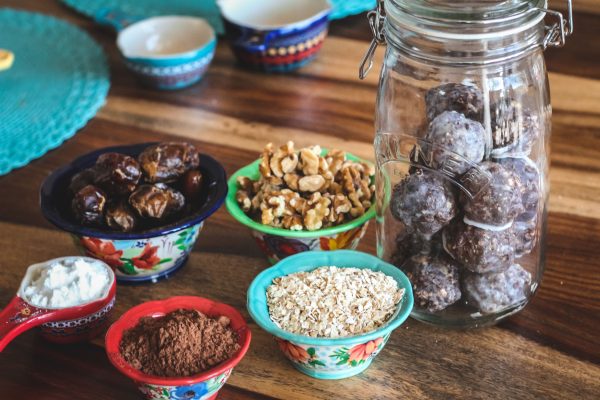 Kefir Donut Holes
I can hardly wait for you to try these kefir donut holes. I love to make these and just keep a bunch in my freezer for when I need a quick snack. But I also make sure to keep all the ingredients on hand to make more—just in case my family has eaten them all up. I suggest you do the same because everybody needs a little pickup now and again. I promise that you will love these.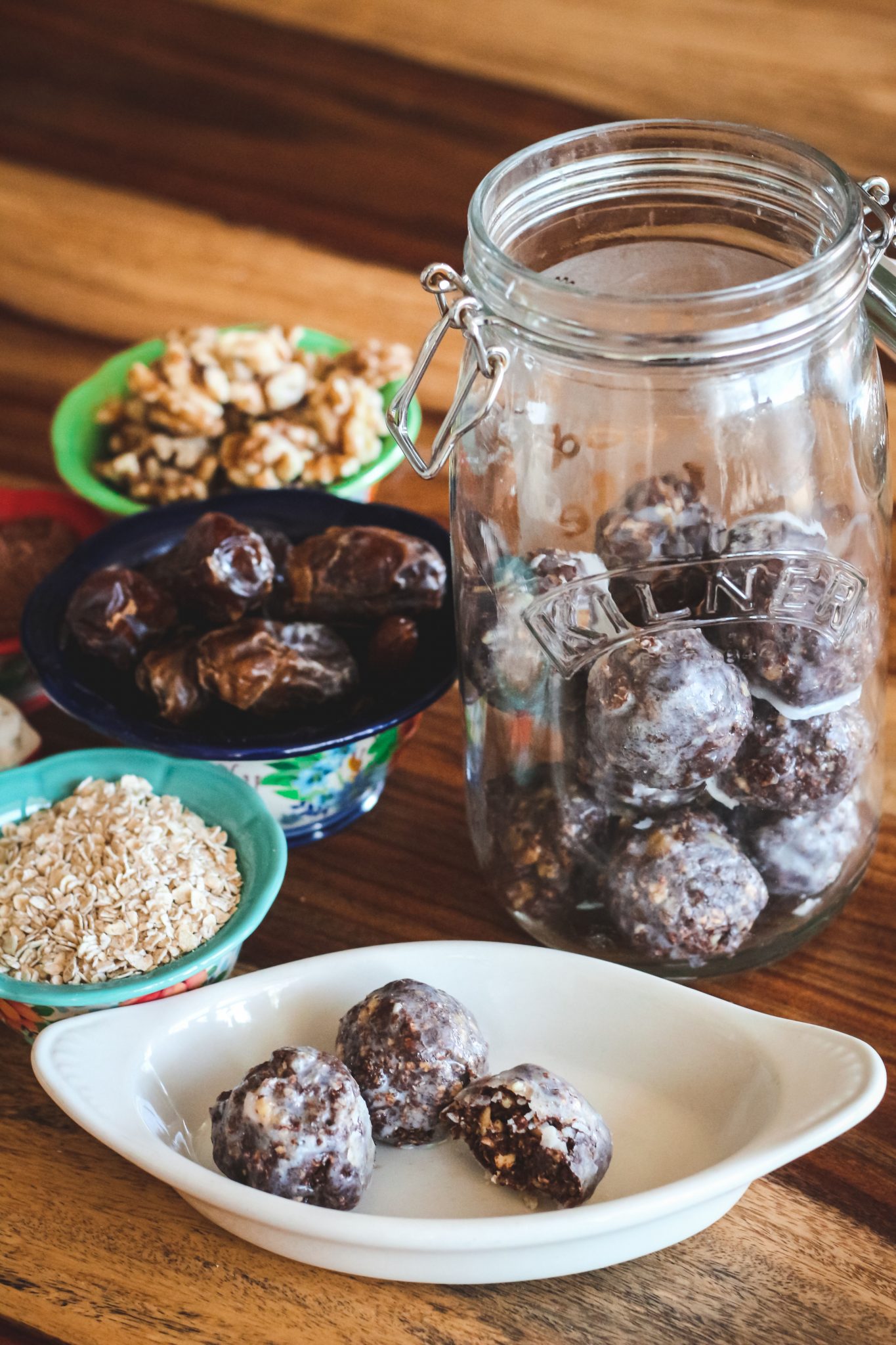 Watch How to Make It
Every ingredient with a link was selected by me to make it easier for you. I may receive a small affiliate commission if you buy something through my links. Thank you! ❤️
Instructions
Place the oats, potato starch, walnuts, dates, cocoa powder, and kefir in a food processor, and pulse to combine the ingredients into a thick, moist dough.

Roll the dough into balls and place them on parchment paper in the freezer for 20 minutes.

Shortly before you are about to remove the dough from the freezer, melt the coconut oil over low heat.

Once the oil is melted, remove it from the heat and whisk in the syrup and vanilla powder, mixing until it's a thin creamy consistency.


Remove donut holes from the freezer and dip them into the glaze, covering each one completely. Put them back in the freezer on parchment paper until the glaze has hardened, about 5 minutes.
Notes
You can store the donut holes in the freezer for up to a month.