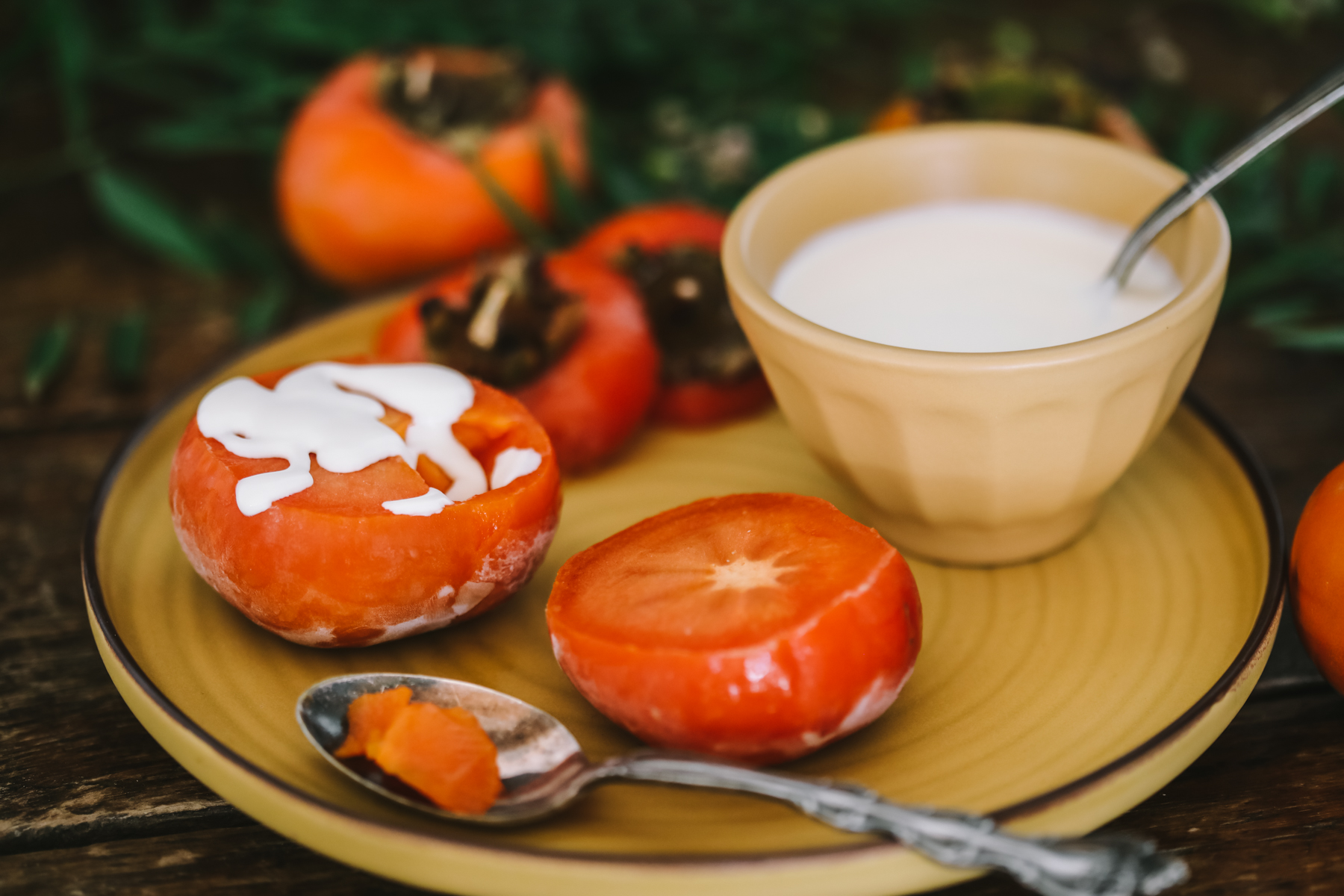 Probiotic Persimmons
Persimmons are the sweetest fruit I have ever eaten. They taste like honey and I love it! This is the easiest recipe, only two ingredients! There are two varieties of persimmons commonly available Fuyu and Hachiya. Before you buy a persimmon, it's important to know which type you're considering, because that will affect how and when to prepare it. Fuyu is the orangey short persimmon with a rounded bottom. It can be eaten when firm or soft. The Hachiya persimmon is different and has an elongated, heart-like shape. It should only be eaten when very ripe; the Hachiya is so astringent it can make your mouth dry to the point of numbness and believe me I have experienced this. Try this recipe and see if you don't fall in love with this fruit but get the Fuyu persimmon.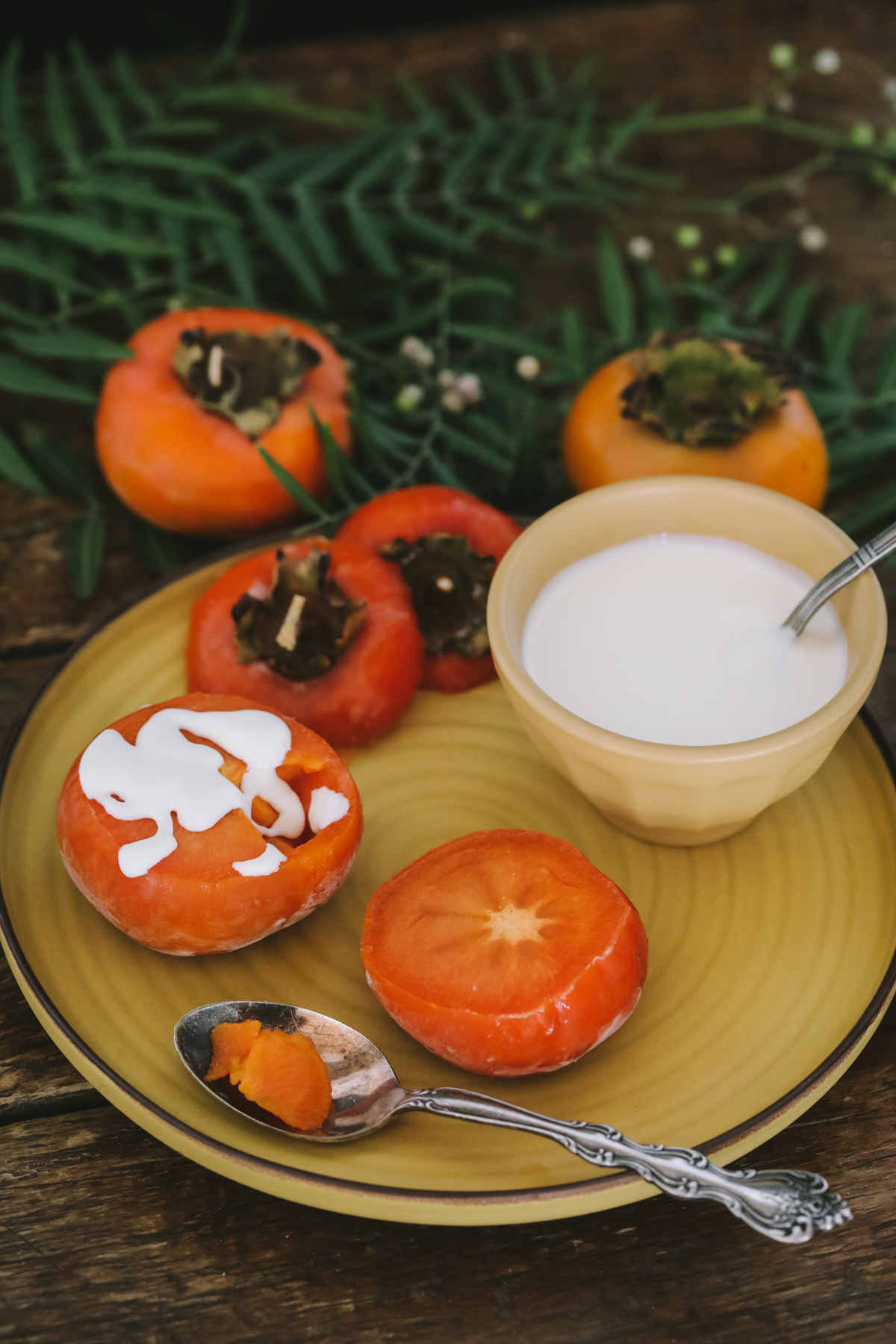 Instructions
Place your whole persimmons in the freezer for about 4- 8 hours. They can stay frozen for many months and this preserves them.

Remove from the counter and let thaw for about 20- 30 minutes.

Drizzle with Creme Frachie and spoon out the sweet, custard-like frozen fruit.