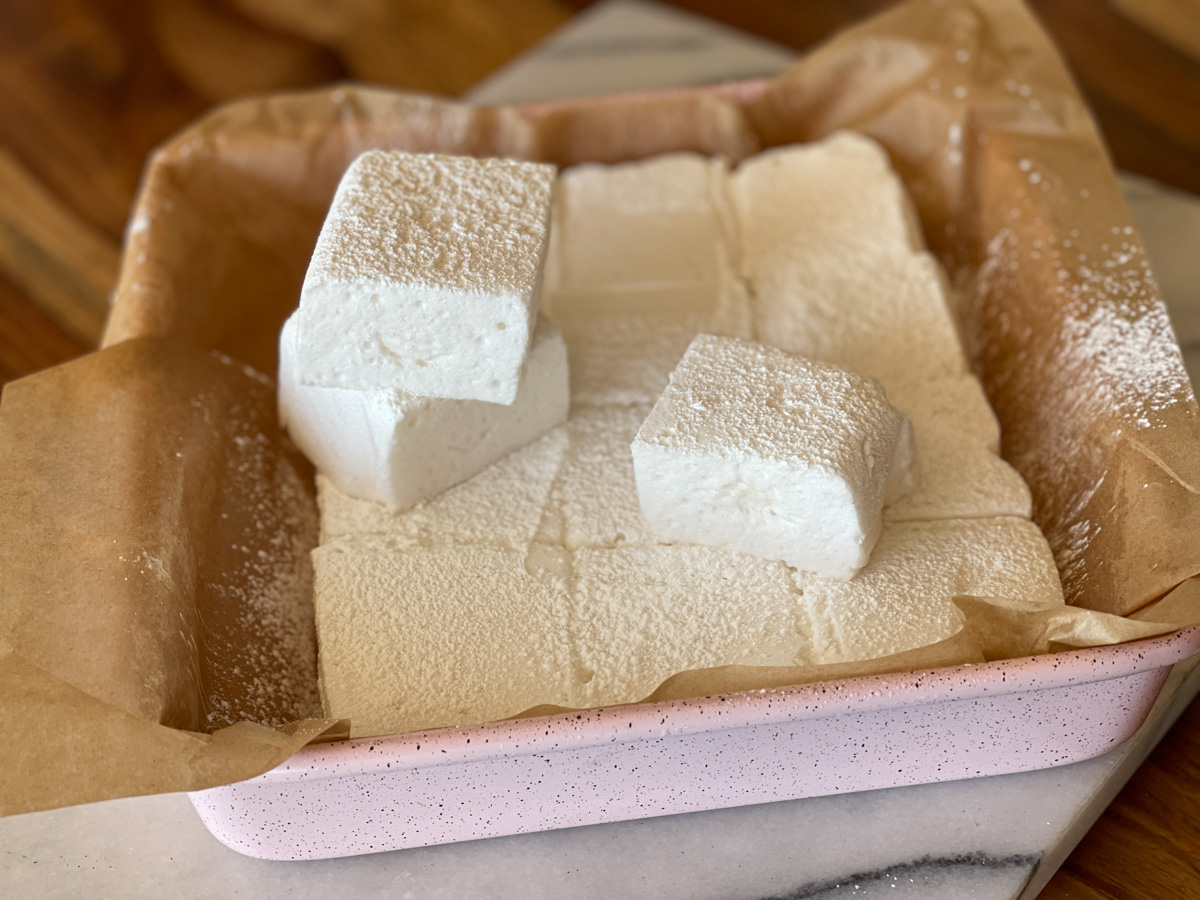 Probiotic Marshmallows
Most store-bought versions of marshmallows are made with corn syrup and we don't use this in our house. These special marshmallows are made with honey and oh my, they're so good! Gelatin has gut-soothing properties and also supports healthy skin, hair, joints, and nail growth. As you get older, it's so important to get more collagen in your body. Collagen is the most abundant protein in your body, and gelatin is a different form of collagen. Both are proteins made of amino acids, but the amino chains of collagen peptides have been cut into smaller pieces through a specific hydrolysis process. Collagen peptides do not have the gelling functionality of gelatin and are soluble in cold water. They virtually have the same nutritional composition.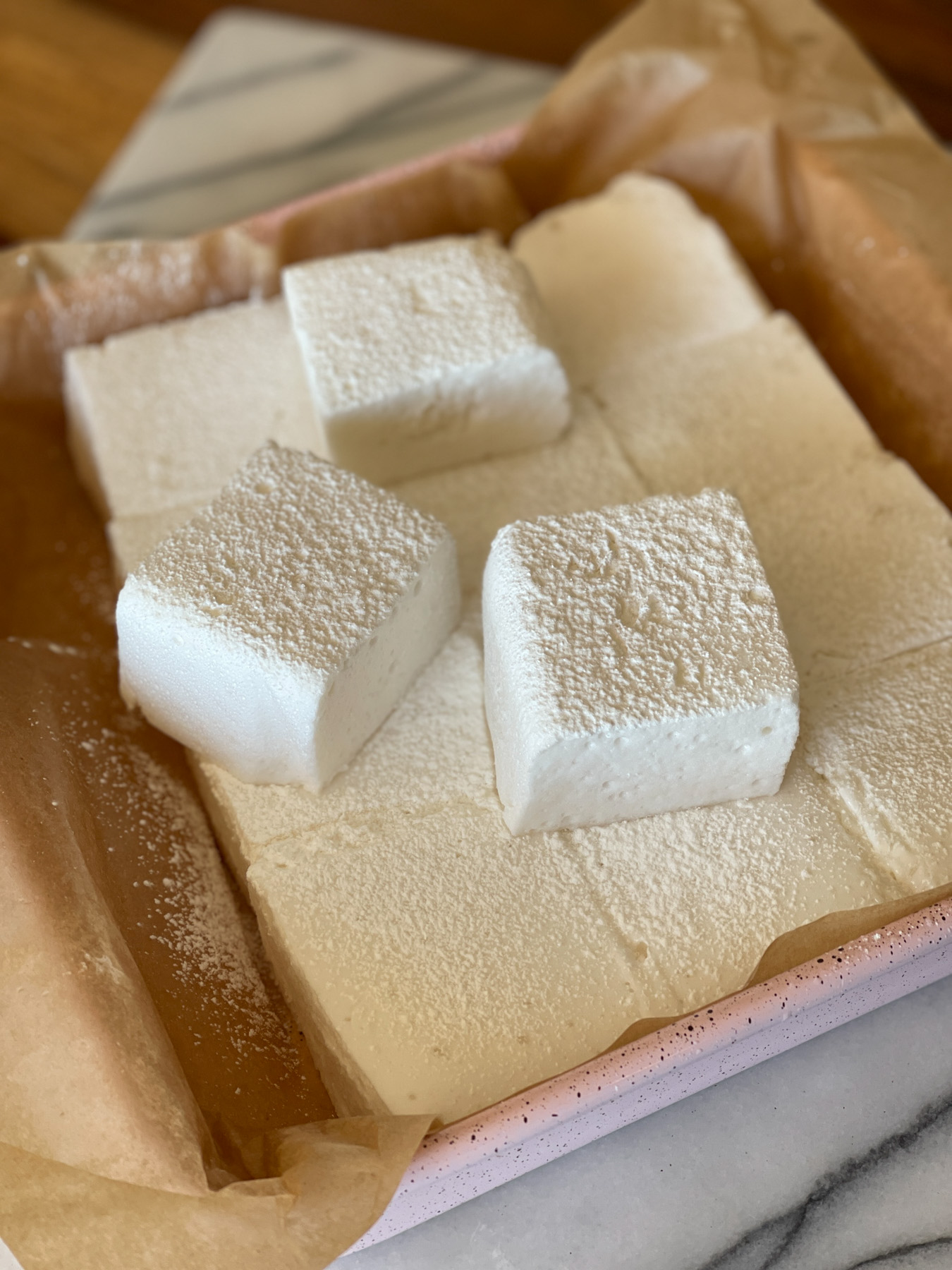 Every ingredient with a link was selected by me to make it easier for you. I may receive a small affiliate commission if you buy something through my links. Thank you! ❤️
Instructions
Grease an 8×8 inch (or larger) pan and line with unbleached parchment paper.

Sprinkle a couple of tablespoons of arrowroot powder on the bottom of the parchment paper in an even layer. I use a fine-mesh strainer or sifter. Don't skip this — the marshmallows will stick to parchment paper and won't release uniformly without starch on the bottom.

In your mixer bowl, add the gelatin with 1/2 cup of water, whisk slightly to incorporate, and set aside.

Pour the other 1/2 cup of water in a saucepan along with the honey, vanilla, and salt. Turn the burner to medium-high heat, bringing the mixture to a boil. Place a candy thermometer in the saucepan and continue to boil the mixture until it reaches 240°F (the softball stage) for about 8 minutes. If you don't have a kitchen thermometer, just keep boiling, stirring constantly for 8 minutes. Immediately remove the saucepan from the heat.

Turn your stand mixer to low. Slowly pour the honey mixture into the bowl combining it with the softened gelatin. Turn the mixer to high and continue beating. After 6 minutes add the Cutting Edge Cultures (if you're using it) to the mixture until it becomes thick like marshmallow creme and turns white (about 10 minutes).

Turn off the mixer and transfer the marshmallow creme to the prepared parchment laid pan. Smooth the top and sprinkle on the remaining 2 tablespoons of arrowroot powder. (I use a fine-mesh strainer or sifter.) Pat to smooth.

Let rest at least 4 hours (overnight is better).

Flip pan and parchment paper onto a cutting board and cut with a well-oiled knife into squares. Store in an airtight container on the counter. See note*
Notes
Do NOT store in the refrigerator as they will become soft and squishy. Store in an airtight container at room temperature. These will last 1 week on the counter.