Are you on the list?
Sign up today and I'll send you my free Getting Started Guide!
Each week I'll send you updates, tips, recipes, and more! You might even be a winner of my weekly giveaway! (starter cultures, memberships, and more!)
Come be a part of my cultured food family!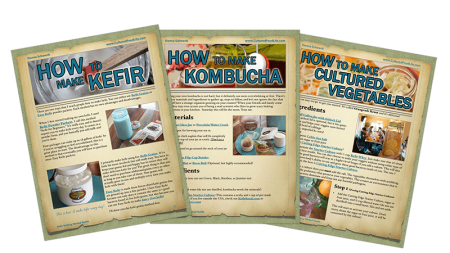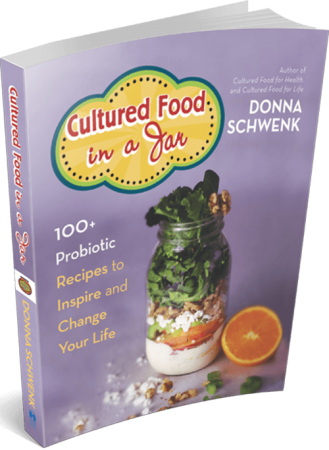 My New Book:
Cultured

f

oo

d

in a Jar
"Time and time again, I reached for these jars of cultured foods because I needed something handy and something that makes me feel good throughout the day. Cultured Foods do this through the power of microbes and enzymes that not only help your body feel better, but your mind too. I explain all of this in my book and so much more. I don't go a day without these foods – they keep me healthy and happy."
~Donna Schwenk
Check out all my books — Cultured Food for Life, Cultured Food for Health, and Cultured Food in a Jar!
Recipe eBook for this Month
Cultured Foods for What Ails You
Biotic Pro Members can now download my Cultured Foods for What Ails You eBook! It's got over 50 recipes to help with different ailments.