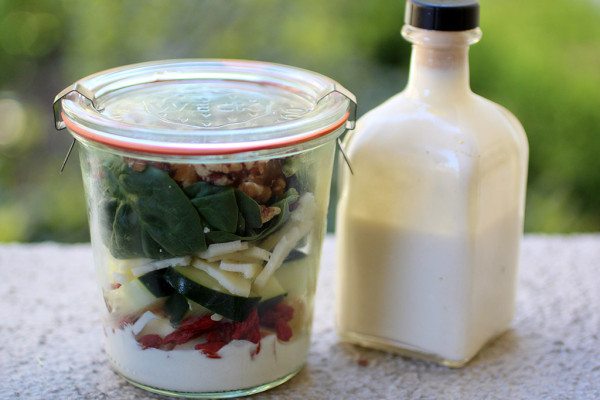 Apple Kefir Dressing
This recipe was created for the Salad in a fermenting jar recipe. This creamy Apple Kefir Dressing makes any salad become a probiotic salad.
Instructions
Place all ingredients in a small bowl.

With a wire whisk, blend all ingredients until smooth.

Serve immediately or place in refrigerator. This will last 3 weeks.