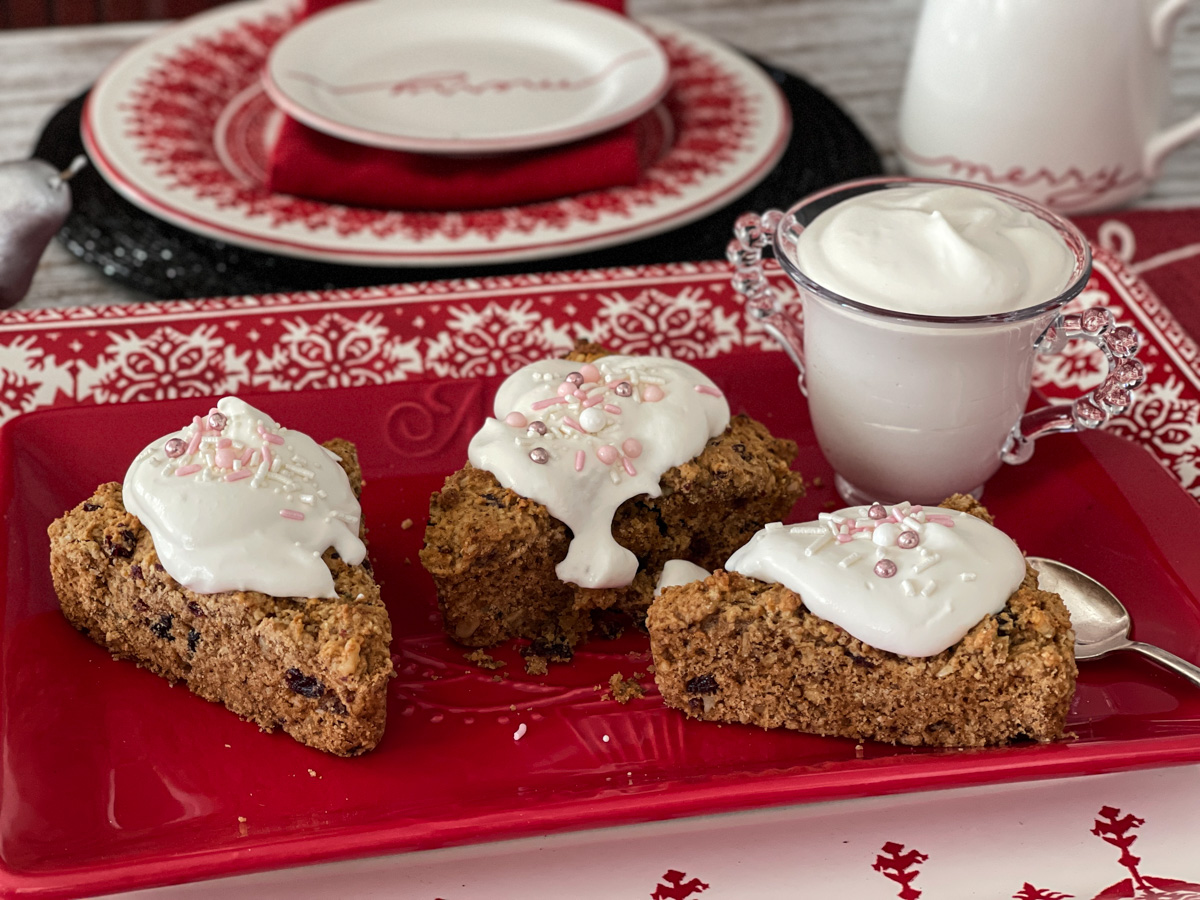 Cultured Cranberry Scones
I love making scones, especially for special occasions. This recipe uses einkorn flour, which is one of my favorite flours for health and flavor. These scones are made with food that microbes love, including oats! A substance in the oats, known as beta-glucan, helps these microbes to grow and multiply. Pecans are another wonderful fiber food for your microbes.  Pecans contain heart-healthy monounsaturated fats like oleic acid. Besides the health benefits, these scones are buttery and crumbly and really decadent with the cultured whipped topping.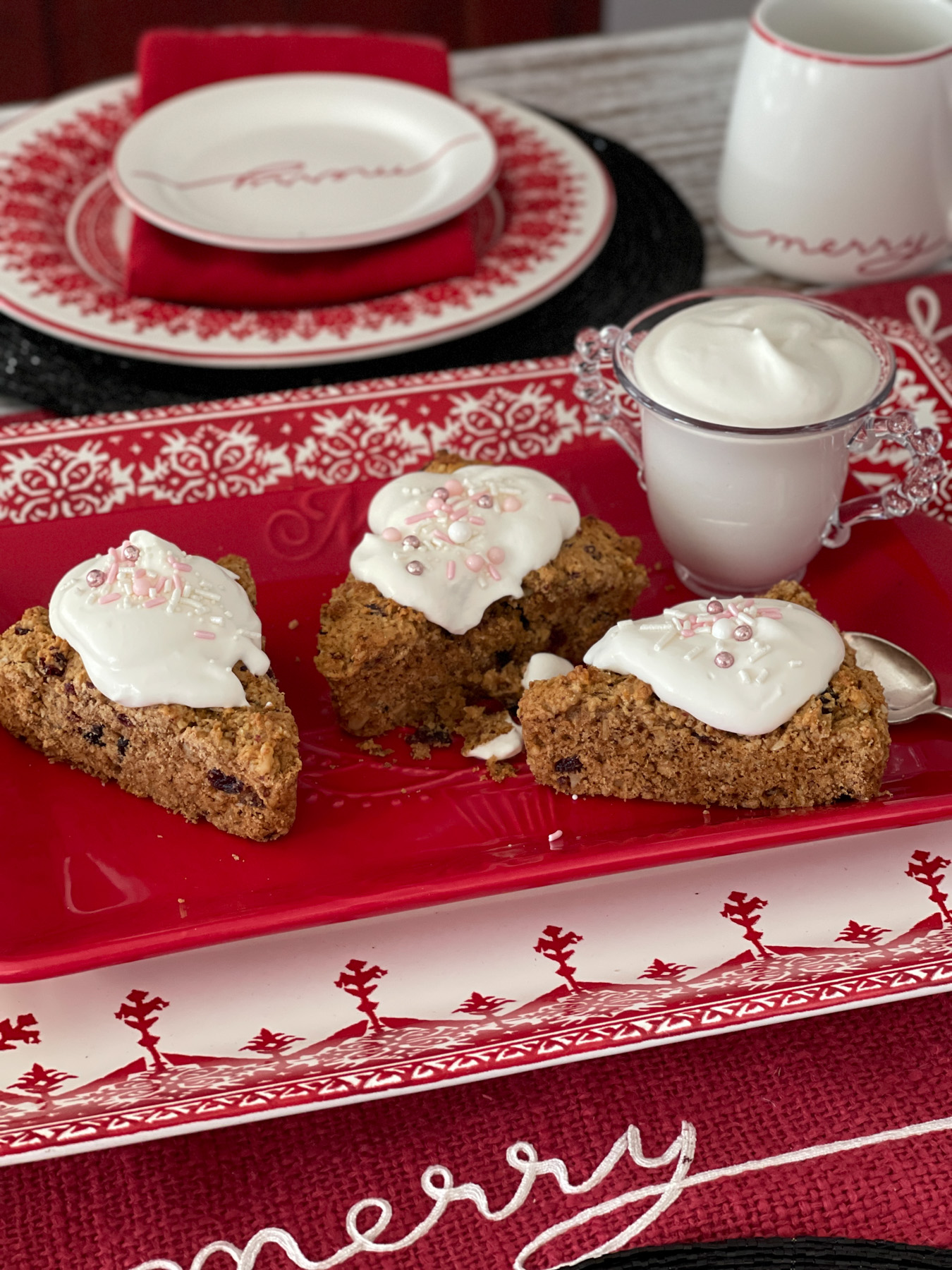 Every ingredient with a link was selected by me to make it easier for you. I may receive a small affiliate commission if you buy something through my links. Thank you! ❤️
Instructions
Combine flour, oats, sugar, baking powder, baking soda, and salt in a medium-size bowl.

Cut in butter with a pastry blender, or two forks. until the flour looks crumbly.

Add cranberries, nuts, and kefir to dry ingredients and mix just until moistened. The mixture will be very sticky.

Turn onto a floured surface and knead 4 to 5 times with floured hands.

Pat out dough to ½-inch thick and cut into triangles or spoon into a greased scone pan. See note*

Bake for 20 minutes or until they're just beginning to brown. A toothpick inserted into the center of one should come out clean, or perhaps with a few moist crumbs clinging to it.
Notes
* If you have a scone pan, you can just scoop it into the pan and bake. No kneading or flouring required.