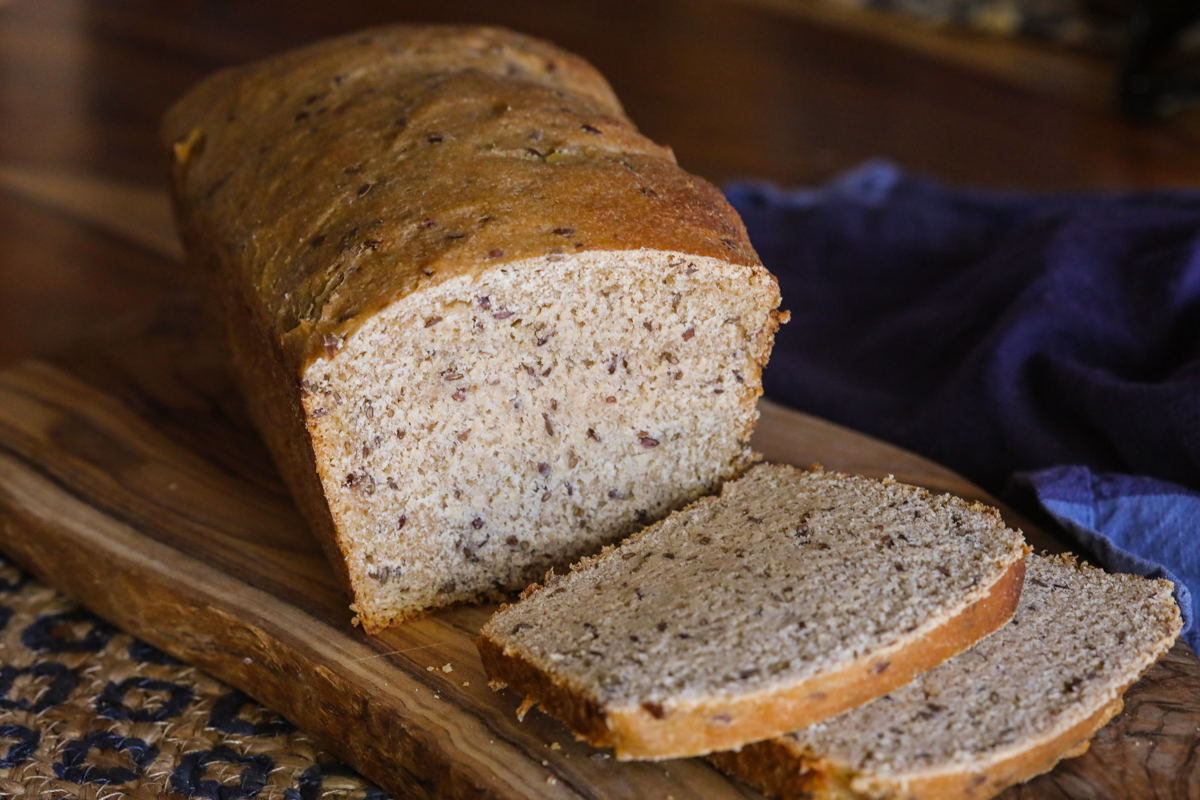 Donna's Sourdough Date & Flax Bread
Allowing the bread to rise in the refrigerator allows the bread to continue to work slowly while adding special bacteria to the bread and reducing the inhibitors that are so hard on the body. This also increases nutrients to allow the bread to become more digestible.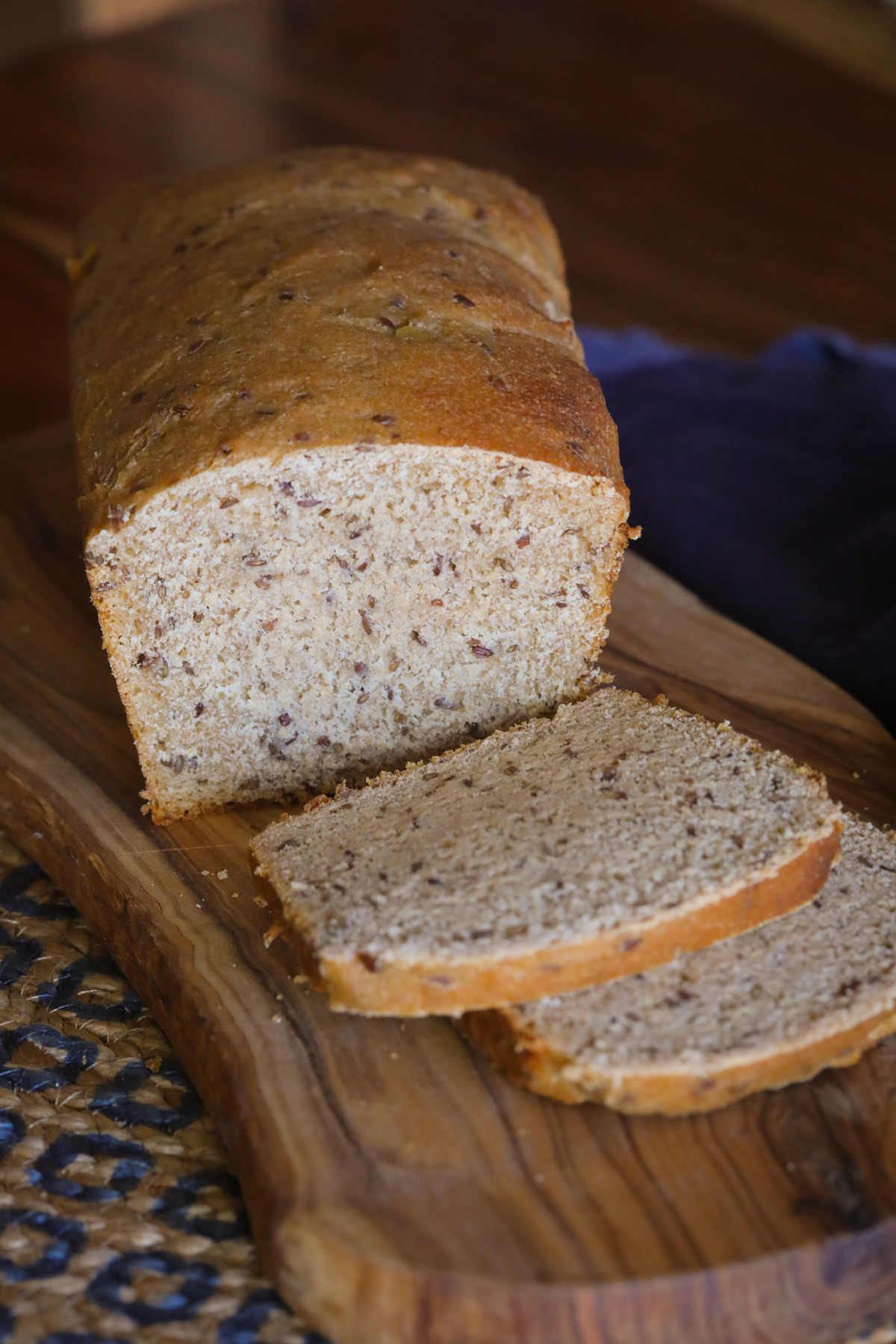 Every ingredient with a link was selected by me to make it easier for you. I may receive a small affiliate commission if you buy something through my links. Thank you! ❤️
Instructions
Add ingredients, in order, to mixing bowl with a dough hook. If you don't have a mixer, you can do it by hand.

Process dough until it pulls away from the bowl if you have a mixer. If doing it by hand, mix and knead for 5 to 10 minutes.

Place in a greased bowl and cover. Place in a warm location with no drafts. Let it rise until doubled, which can take 4 to 7 hours depending on the warmth of your kitchen and strength of your starter. This is when the good bacteria in the starter transforms the bread and breaks down all the inhibitors that tend to wreak havoc on the gut.

After it has doubled, punch down dough and place into greased baking pan. Cover with saran wrap that is coated with oil so it won't stick to the bread. Place in the refrigerator and leave overnight.

The next day, leave it on the counter (still covered) for about an hour and heat up your oven during this time to 400°F.

Carefully remove the plastic wrap so as not to deflate the dough and then place bread pan in the oven. Bake for 35 minutes.

Remove the bread from the pan and place on a cooling rack.