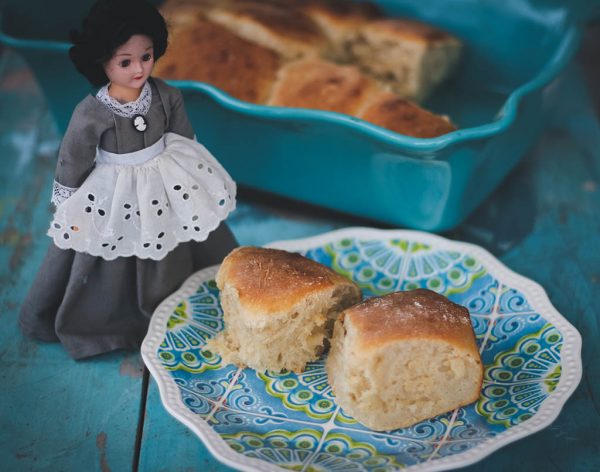 Sally Lunn Sourdough Rolls
I made my first loaf of bread at 12 years old. It was called Sally Lunn Bread and I was pretty much hooked after my first loaf turned out so delicious. The story of Sally Lunn is told in many different ways, but legend has it that a woman named Solange Luyon went to Bath, England, in 1680 after escaping persecution in France. She worked in the kitchen making buttery bread and selling it in the street known in those days as Lilliput Alley. But Solange – who, due to her colleague's unfamiliarity with French pronunciation – became known as Sally Lunn. I love these rolls for family dinners. They're light and full of flavor and you pull them apart which keeps the edges soft. These can be chilled in the refrigerator for the second rise for up to 8 hours if you like to do it overnight and have them the next day. Make a double batch and they make good sandwich rolls, too!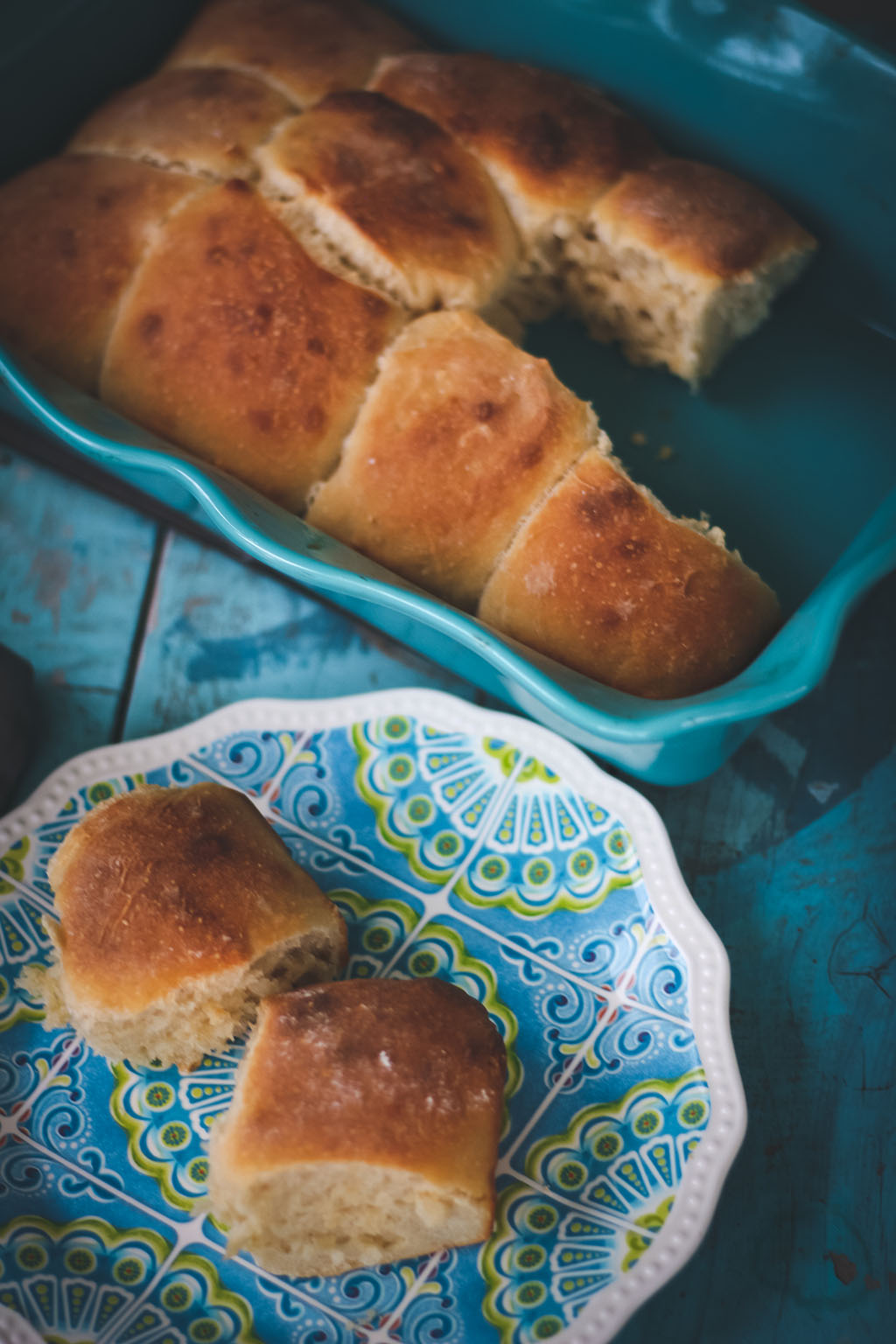 Ingredients
240

grams

milk

–

1 cup

60

grams

Water spring or filtered with minerals

–

1/4 cup

28

grams

butter cubed

–

3 tablespoons

200

grams

Bubbly Sourdough Starter –

1 cup

1

large

Egg

24

grams

Honey –

2 tablespoons

450

grams

Bread Flour –

3-3/4 cups

6

grams

salt

–

1 teaspoon
Every ingredient with a link was selected by me to make it easier for you. I may receive a small affiliate commission if you buy something through my links. Thank you! ❤️
Instructions
In a small saucepan, warm the milk, water and butter over low heat until the milk is warm but not hot, about 80-90° degrees F.

Add sourdough starter, egg,and honey to a bowl with a mixer. Beat until well combined and then add in the milk mixture, flour, and salt, alternating between them until it's all incorporated. Beat for 6 minutes (preferably with a dough hook). Batter will be more like pancake batter and will not form into a ball.

Transfer dough to a greased bowl and cover and let rise in a warm place until it doubles in size. This should take 6- 8 hours depending on temperature.

Lightly grease a 9×13 pan.

Remove the dough onto a floured board and flour your hands. Place dough on board and flatten into a rectangle the size of your pan. Using a dough scraper or knife, cut the dough into 12 pieces, then roll each piece into a ball and place in greased pan.

Dampen a towel and place over rolls and let rise for 1 hour or until the dough is puffy but is not quite double in size. They will rise more in the oven.

Preheat oven to 400° F. Bake 35 to 40 minutes. The rolls will be golden brown when done.