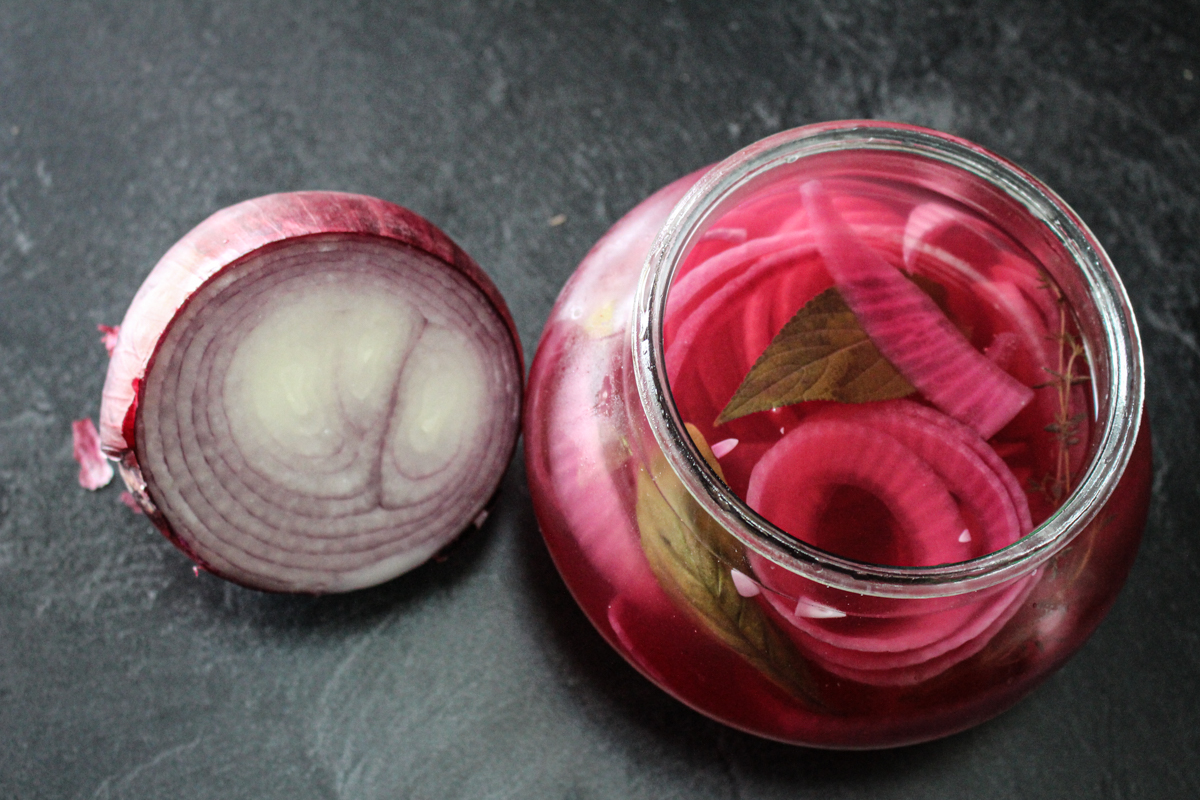 Red Cultured Onions
Red onions are big prebiotics and are particularly rich in the prebiotic inulin and fructooligosaccharides. Raw onions contain 8.6% prebiotic content, which is a lot for vegetables. They have tons of health benefits such as better blood sugar control, lower cholesterol, and lowering blood pressure. These onions are so easy to make and loaded with probiotics too!
Instructions
Peel your red onion and slice the red onions as thin as you can. Using a mandoline works the best.

Add onions to a quart jar packing them down.

Add Cutting Edge Culture, or kefir whey, sugar, and salt to jar.

Fill jar with water leaving two inches at the top for expansion.

Let your jar sit on the counter for one day then place it in refrigerator.