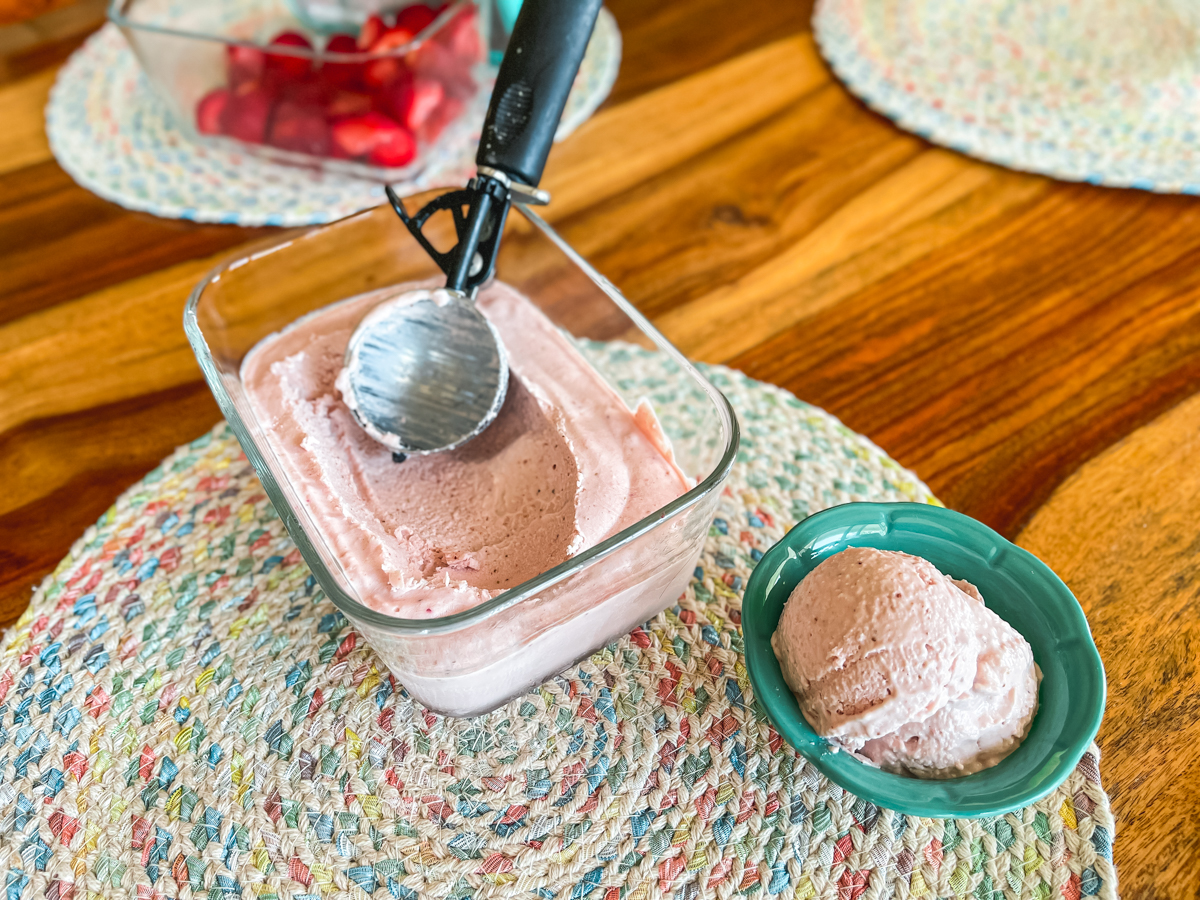 Probiotic Cottage Cheese Ice Cream
This is a fabulous way to have a high-protein probiotic ice cream that only takes minutes to make. I have been having this type of cottage cheese ice cream for years. I've made so many different combinations using different fruits and even veggies like spinach to add some greens along with peaches and frozen bananas. It's funny that it is so popular now and showing up everywhere. Everybody seems to be making cottage cheese ice cream! Cottage cheese has been shown to help increase feelings of fullness and satiety because of all the nutrients. Now culture your cottage cheese and you'll absorb even more nutrients since cultured cottage cheese is more bioavailable due to the microbes that are alive and active in this powerful cottage cheese. 
Check out all the ways you can make cottage cheese with yogurt and kefir. Make Probiotic Cottage Cheese With Yogurt or Kefir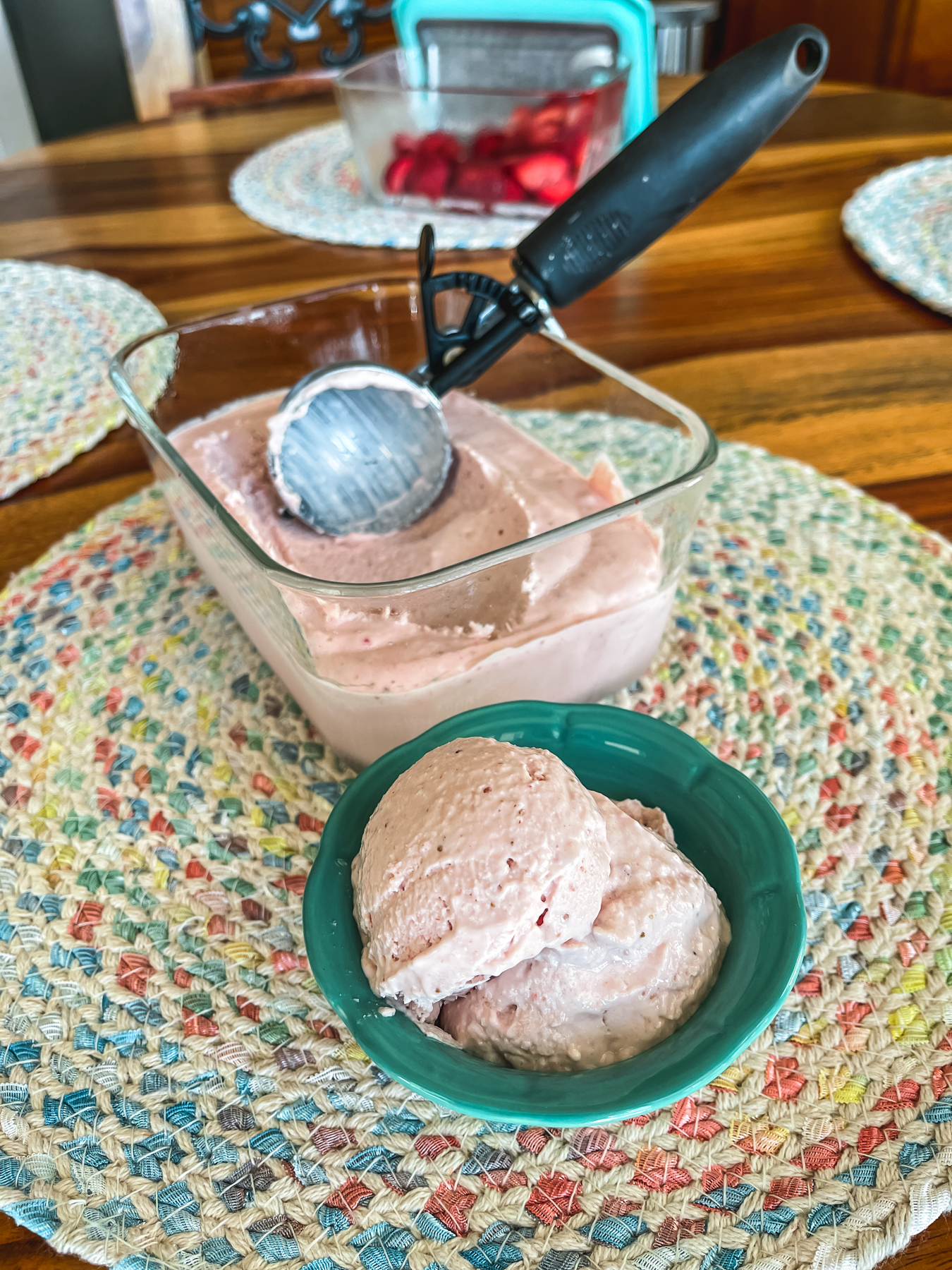 Every ingredient with a link was selected by me to make it easier for you. I may receive a small affiliate commission if you buy something through my links. Thank you! ❤️
Instructions
In a food processor or high-speed blender, add fruit combine and pulse until it resembles a thick puree.

Add your cottage cheese and sweetener and blend until smooth. This may take a minute or two.

For soft-serve-style ice cream, serve it immediately, or transfer the cottage cheese ice cream mixture into a pan and freeze for an hour or until frozen.