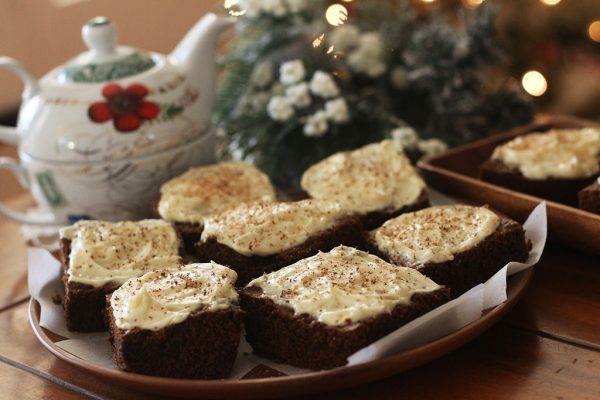 Gingerbread Bars with Kefir Frosting
Molasses gives these bars their rich flavor. Molasses is a rich source of nutrients, and it contains a number of essential minerals such as calcium, magnesium, manganese, potassium, copper, iron, phosphorous, chromium, cobalt, and sodium. Blackstrap molasses is the type of molasses I use since it has a low glycemic index. This means the glucose and carbohydrates are metabolized slowly, demanding less insulin production and stabilizing blood sugar.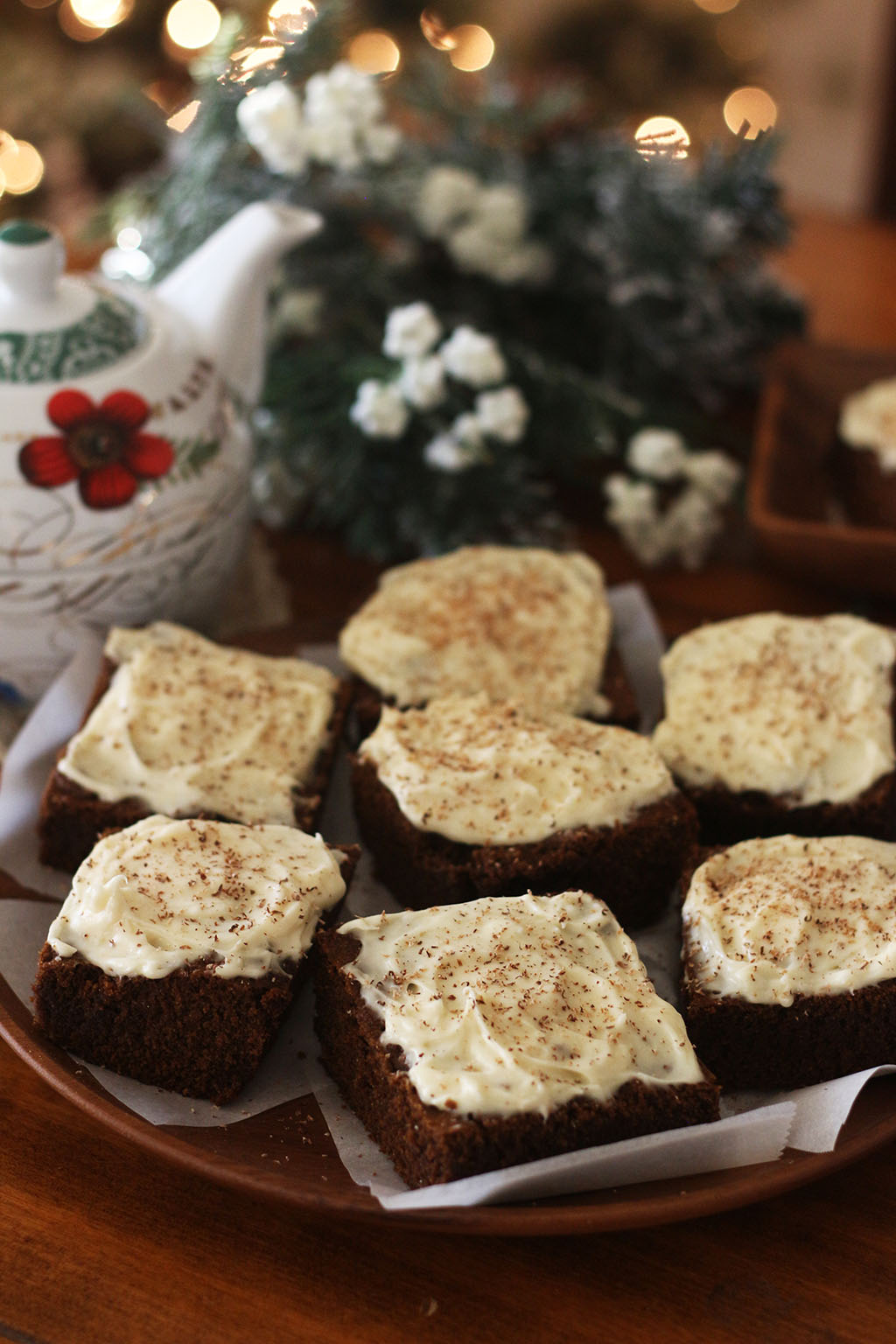 Every ingredient with a link was selected by me to make it easier for you. I may receive a small affiliate commission if you buy something through my links. Thank you! ❤️
Instructions
Sprouted Gingerbread Brownies:
Preheat oven to 350°F. Grease an 8×8″ baking pan.

In a large bowl, whisk together coconut oil, coconut sugar, molasses, and vanilla.

Add the egg and whisk until combined.

Add baking soda, sprouted flour, cinnamon, nutmeg, ginger, and salt. Mix until well combined.

Spread dough evenly into the greased pan.

Bake at 350°F for 15-20 minutes. (Do not overcook.) Remove from oven and allow to cool completely. Top with Kefir Frosting.
Kefir Frosting
Whisk softened cream cheese, kefir cheese, honey, and vanilla together.

Once the bars are cool, you may spread your frosting on the top. Garnish with extra nutmeg. Cut into squares and serve.