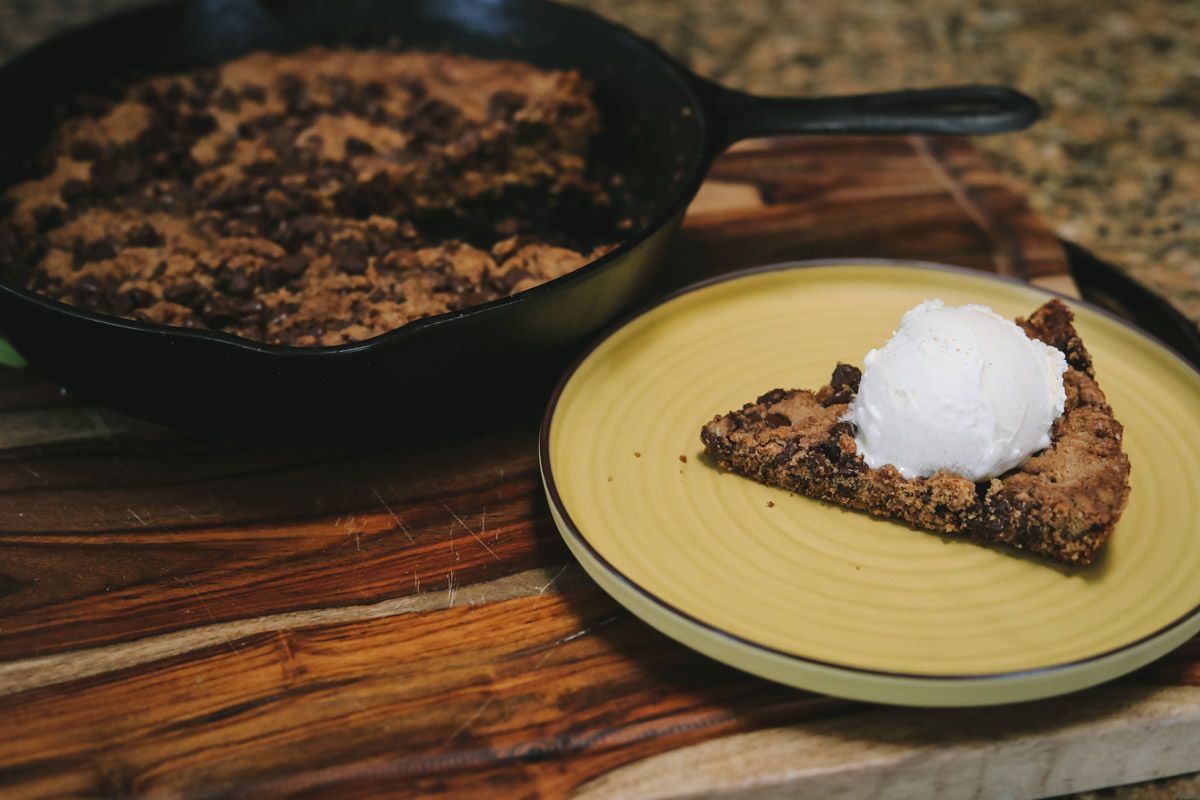 Sprouted Chocolate Chip Cookie in a Skillet
This delicious cookie is made in a skillet and no bowl to clean up after. Just stir and bake. Doesn't get any easier than that. Add some kefir ice cream to get more probiotics!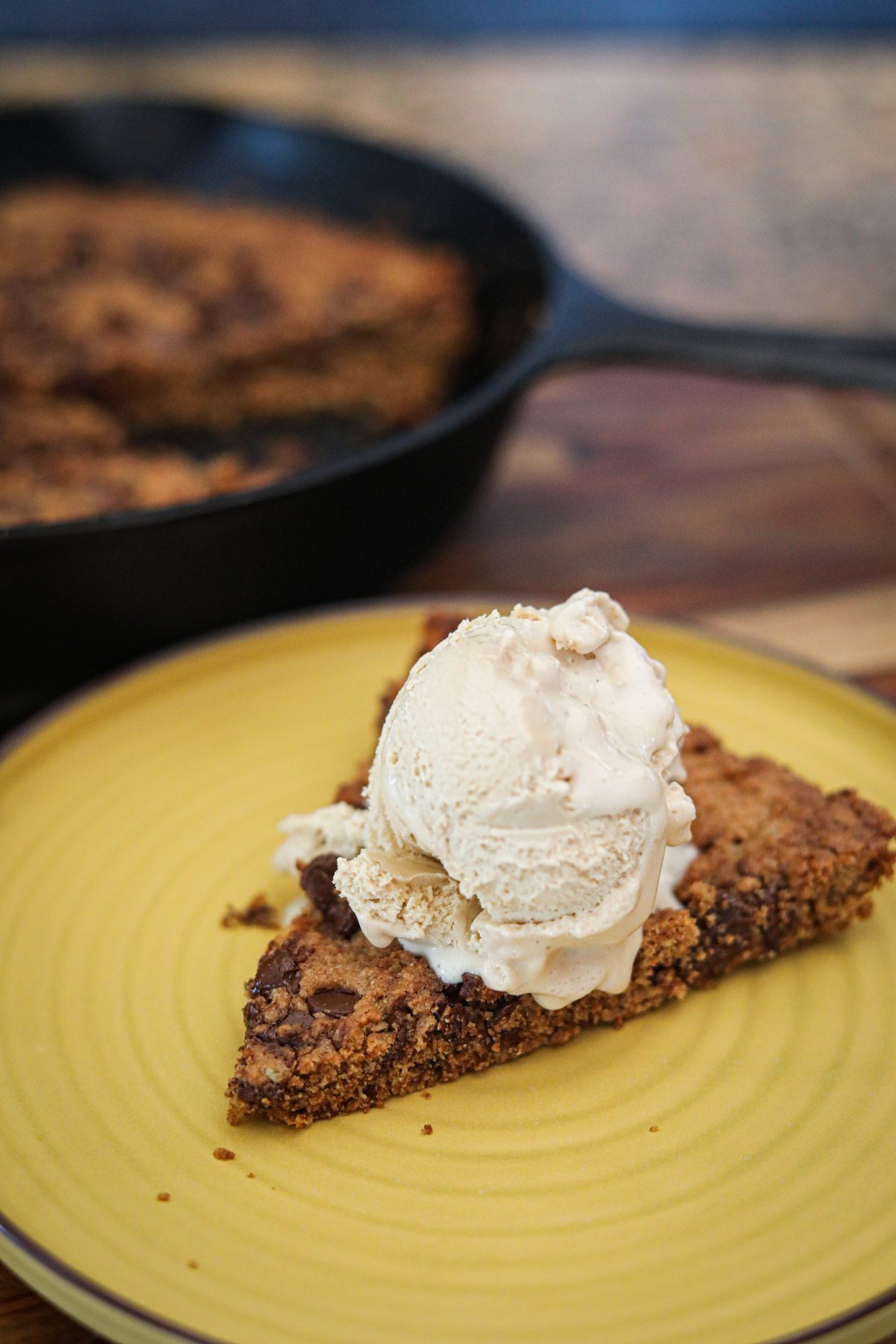 Watch How to Make It
Instructions
Preheat oven to 350 degrees.

Melt butter in an 8 inch cast iron skillet set over medium-low heat.

Stir in sugars and vanilla and remove from heat.

Let rest until pan is warm. (no longer hot… about 5 minutes)

Crack an egg onto the butter and sugar mixture. Use a fork to whisk it well into the mixture.

Place flour, baking soda, and salt on top, and very carefully stir into the mixture until smooth and well-mixed.

Place in the oven for 20 minutes, or until starting to turn golden on the top and around the edges, but soft in the center.

Let firm for 5 to 10 minutes before serving.