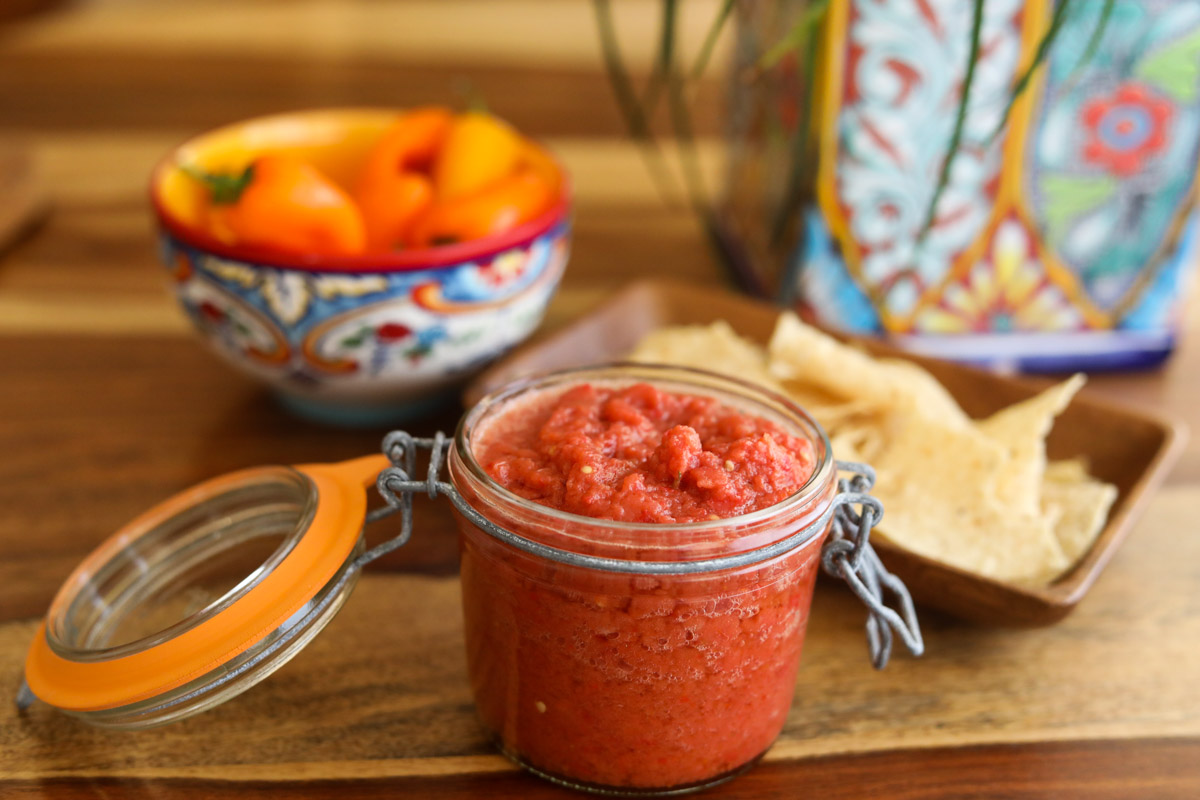 Blender Salsa
Salsa is loaded with health promoting properties, not to mention lots of prebiotics in the onions and garlic. Tomatoes are loaded with lycopene, and garlic & onions contain not only prebiotics but also organosulfur and allicin. These bring cardiovascular benefits, inflammation reduction, cancer protection, and they also reduce high blood pressure. A recent 16-year study at Ben Gurion University in Israel where investigators measured the effects of daily tomato extract supplements on 31 volunteers with mild hypertension showed the extract reduced systolic blood pressure (the top number) by an average of ten points and diastolic (the bottom number) by an average of four points, a significant decrease, according to the researchers. There are so many benefits to eating salsa that I could write another book just about what an incredible food it is. This recipe is one of the easiest ways to get cultured foods in hesitant friends and family. They'll never know it's fermented.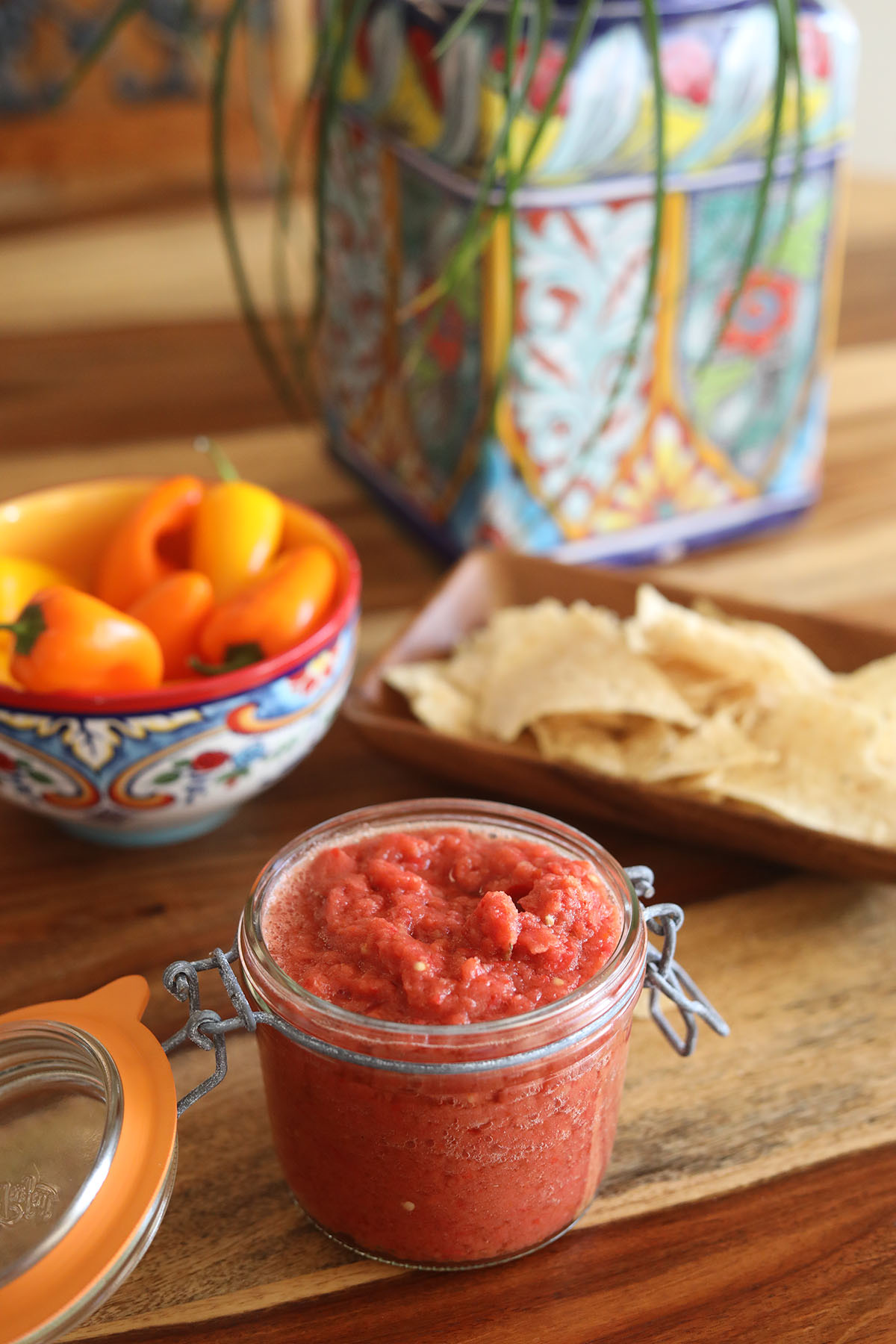 Every ingredient with a link was selected by me to make it easier for you. I may receive a small affiliate commission if you buy something through my links. Thank you! ❤️
Instructions
Place all the ingredients except the Cutting Edge Culture in a blender or food processor, and process until well combined. You can leave it a little chunky if you like it that way.

Add the Cutting Edge Culture and stir until well combined.

Place your salsa into jars and seal with a secure lid. Let the salsa ferment at room temperature for 2 days. Then place in your refrigerator.