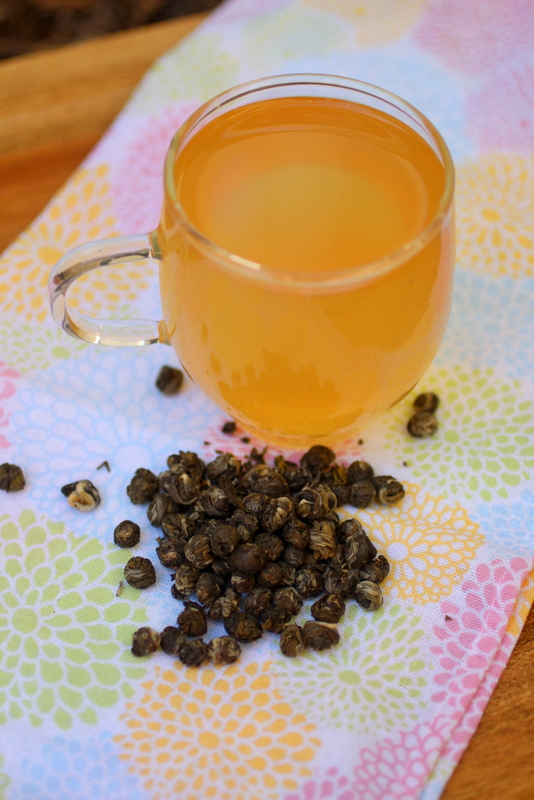 Jasmine Pearl Tea Kombucha
Jasmine pearls create a lovely floral flavor with your brew. We like it so much we rarely second ferment it!
Instructions
Bring 12 cups of water to a boil.

Turn off heat and let brew for at least 5-10 minutes. The longer you brew, the stronger the flavor.

Strain your tea, if necessary, into your brewing vessel. Let cool.

Once completely cool, add your kombucha starter liquid and SCOBY.

Cover with a thin cloth or a towel and rubber band to secure.

Let brew from 6-14 days. Houses warmer than 70 degrees will take less time than cooler houses.

When your kombucha is to your taste, you can drink right away or store in bottles* in the fridge.

Reserve 1 cup of starter liquid to use on your next brew.
Notes
* If storing in bottles, make sure you use thick glass bottle made for brewing.
Note: You can reuse your jasmine pearls to make another batch of kombucha right away. Your second brew will just be lighter in hue.