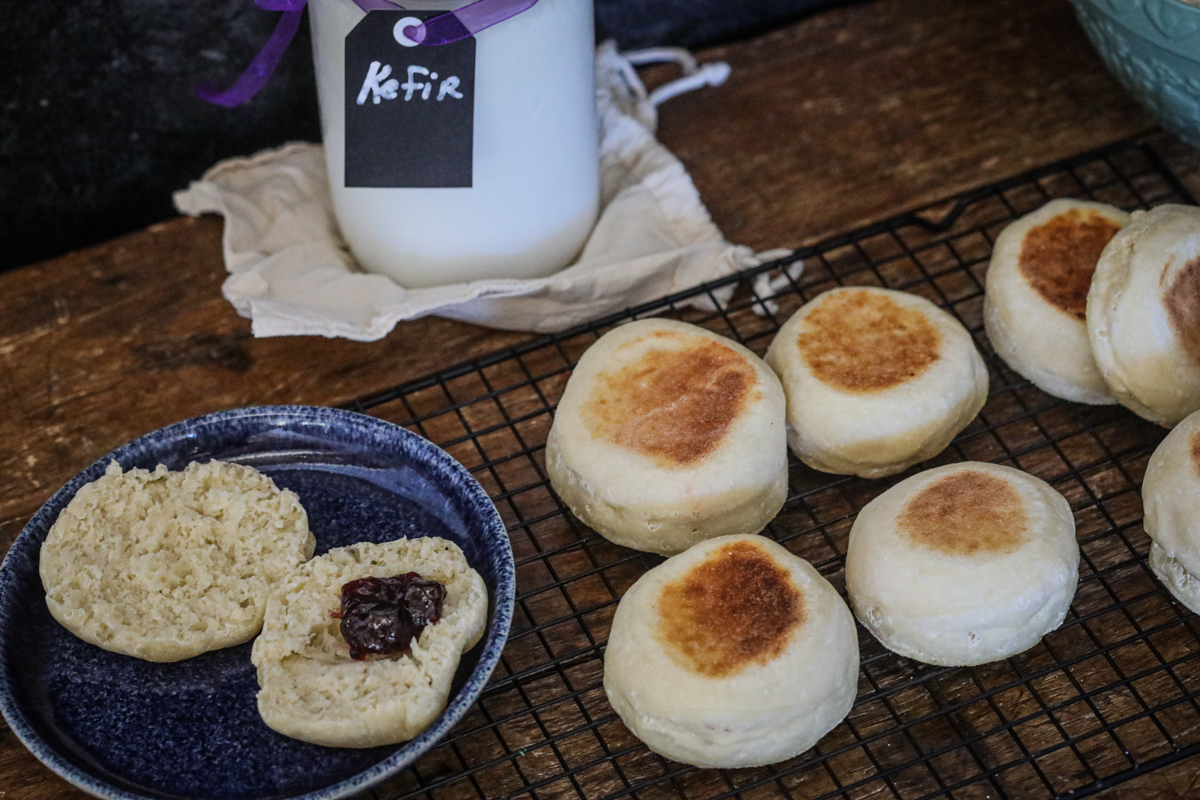 Kefir Sourdough English Muffins
Oh my, just you wait till you try this recipe. It's super fun and easy. You make them the night before, let them ferment, and cook them on a skillet in the morning. No oven baking required and they're so yummy you'd better double the batch. The first time I made them I ate three! I love how kefir makes them extra moist. Use a fork to separate them – this keeps the nooks and crannies to catch the butter!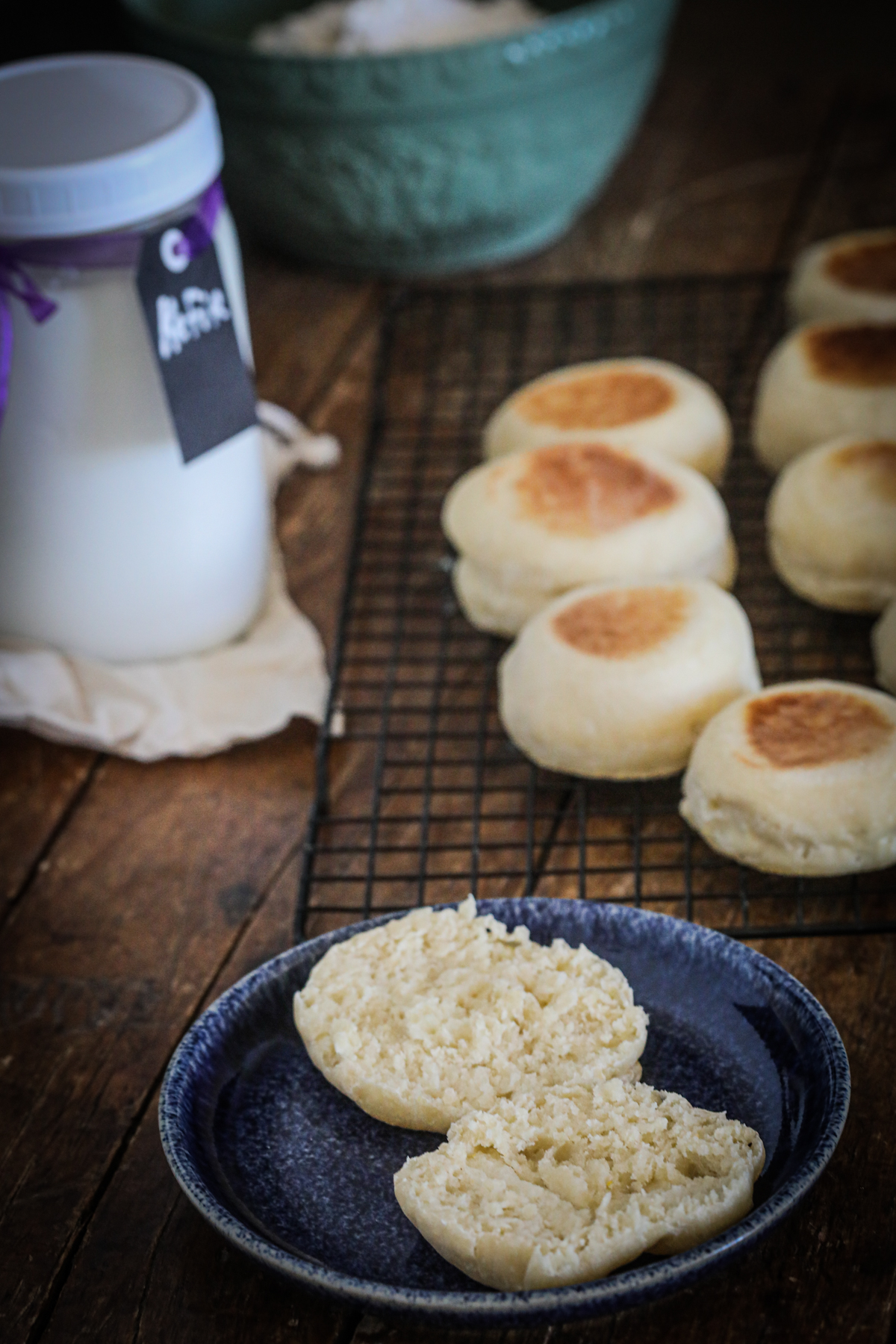 Ingredients
½

cup

Bubbly Sourdough Starter –

100 grams

1

tablespoon

honey –

20 grams

½

cup

Kefir –

120 grams

½

cup

milk

–

120 grams (any kind of milk can be used)

3

cups

Flour –

360 grams — white unbleached flour, white whole wheat, or spelt. Whole wheat flour will be denser and won't rise as much as white flour. For your first few loaves, you'll have more success if you don't use whole wheat flour. Don't use gluten-free flours.

1

teaspoon

Celtic Sea Salt

¼

cup

cornmeal

–

(for sprinkling)
Every ingredient with a link was selected by me to make it easier for you. I may receive a small affiliate commission if you buy something through my links. Thank you! ❤️
Instructions
The night before you want the muffins
Make sure your starter has been fed and is bubbly before you use it.

Add the active bubbly starter and the rest of the ingredients (except cornmeal) to a large bowl and use your hands to mix until well combined. You can also use a stand mixer with a dough hook attachment to knead the dough. Mix on lowest speed for 5 minutes.

Cover and let the dough rest for 30 minutes. 

Turn the dough out onto a floured surface and knead the dough for 3-5 minutes.

Place the dough back into the bowl, cover and let ferment on the counter at room temperature 10-14 hours. It will look like it's risen in the bowl when it's ready.
In the Morning
Turn the dough out onto a floured surface that is dusted with the cornmeal as well. Flour the top of the dough and press it out using your fingertips until it is ½" in thickness.

Use a 3" biscuit cutter to cut rounds and place them on a parchment-lined baking sheet. Cover with a tea towel and allow to rise for 1 hour at room temperature. They don't need to double in size, they will expand more when you cook them.

Preheat your cast iron or non-stick skillet over LOW heat. Place 4 muffins into the skillet spaced 2" apart, and cook the first side for 4-6 minutes or until the bottom start to turn brown. Turn the muffins over and cook for an additional 4-6 minutes.
Notes
Store at room temperature for up to 5 days in a container.
Freeze for up to 3 months.