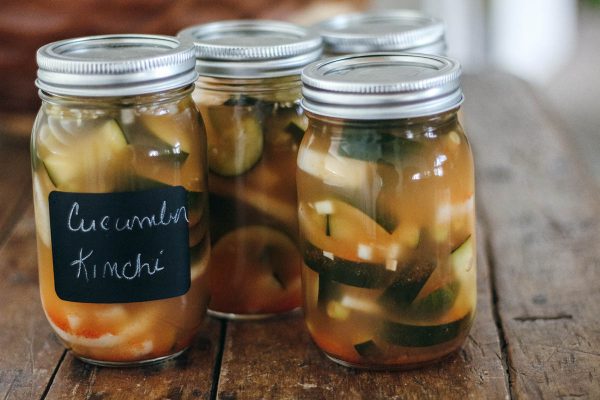 Cucumber Kimchi
This is one of my new favorite ways to enjoy the flavors of kimchi. Although technically it's not kimchi since no cabbage is used, it still has that spicy kick that so many people love. You can always use less Korean chili paste if you don't like it that spicy. Adjust it however you like, but give it a try. It is super easy and I think you'll love the flavor of these cucumbers/pickles!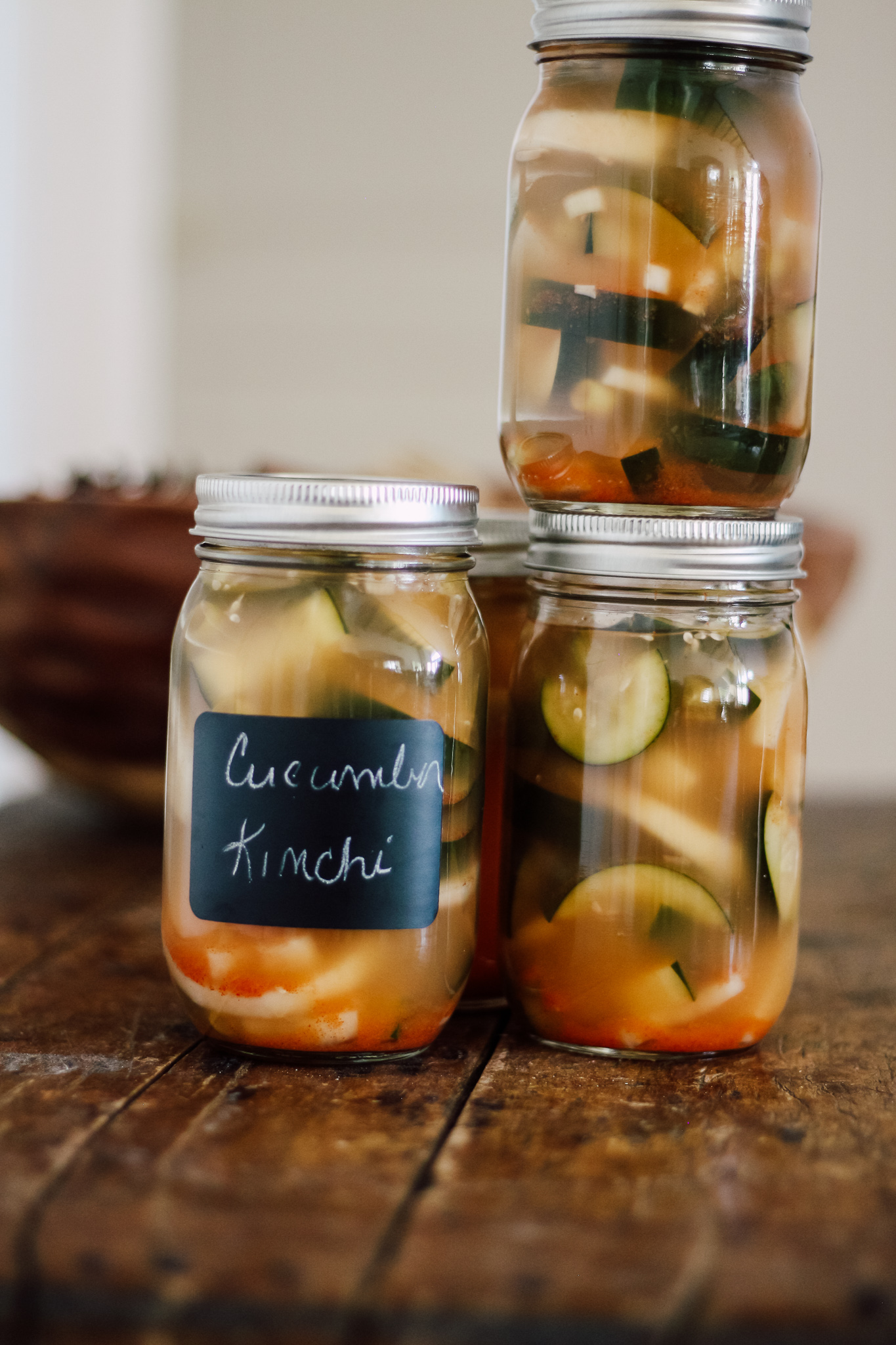 Every ingredient with a link was selected by me to make it easier for you. I may receive a small affiliate commission if you buy something through my links. Thank you! ❤️
Instructions
Cut cucumbers and daikons in half lengthwise, then cut into 1/4 inch slices and place in a large bowl.

Add green onions, garlic, coconut sugar, salt, and ginger to cucumbers and daikon and toss to combine.

Add fish sauce and Korean chili paste to bowl and mix with a large spoon (paste can be spicy) until well combined.

Fill a measuring cup with water and Cutting Edge Cultures and stir till well combined. If using kefir whey, add it in the next step.

Fill a half-gallon jar (or two quart jars) with cucumber mixture leaving two inches at the top of jar for expansion. Add Cutting Edge Cultures mixture to jar (or jars) evenly. (If using kefir whey, add it now).

Fill jars with water, covering cucumber mixture but leaving two inches at the top for the veggies to expand and ferment.

Ferment for 2 days at room temperature and then place in the refrigerator.