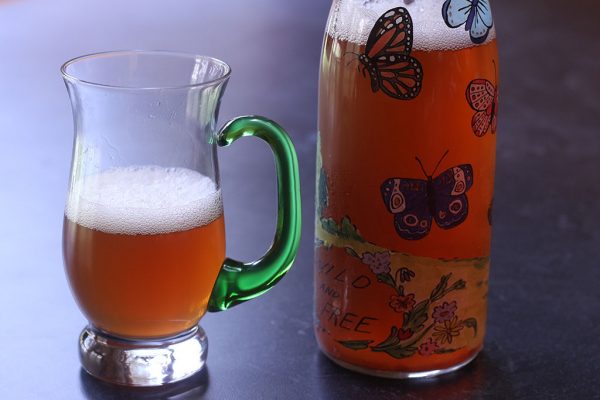 Kombucha
Here is how you make kombucha the wonder tea! Scroll through all my pictures, and take a look at the day-by-day slideshow on step 11.
Check out my timelapse video too!
Happy fermenting!
Watch How to Make It
Ingredients
Materials
Gallon Jar –

or non lead-based crock

Linen or cloth napkin

–

that will fit completely over top of jar or crock

Rubber band

–

to go around neck of jug or crock

6

16-ounce bottles –

Flip-top bottles work best

Heating Strip –

(Optional, but highly recommended)
Every ingredient with a link was selected by me to make it easier for you. I may receive a small affiliate commission if you buy something through my links. Thank you! ❤️
Instructions
You will notice that a new culture, or "SCOBY" will begin to form.
Notes