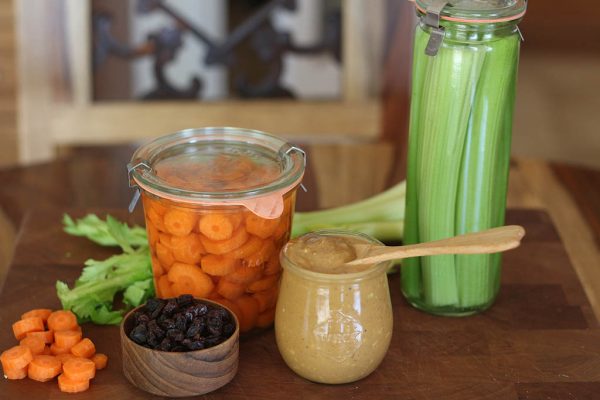 Cultured Carrot Coins and Celery Sticks
These fast-fermenting veggies taste almost the same as regular carrots and celery. If ginger is added, it gives it a zesty note. But you can leave it out if you think your kids would prefer them plain. I love seeing little kids hold the little carrot coins in their hands. I also love to fill the celery with nut butter and raisins for a quick snack that even I enjoy.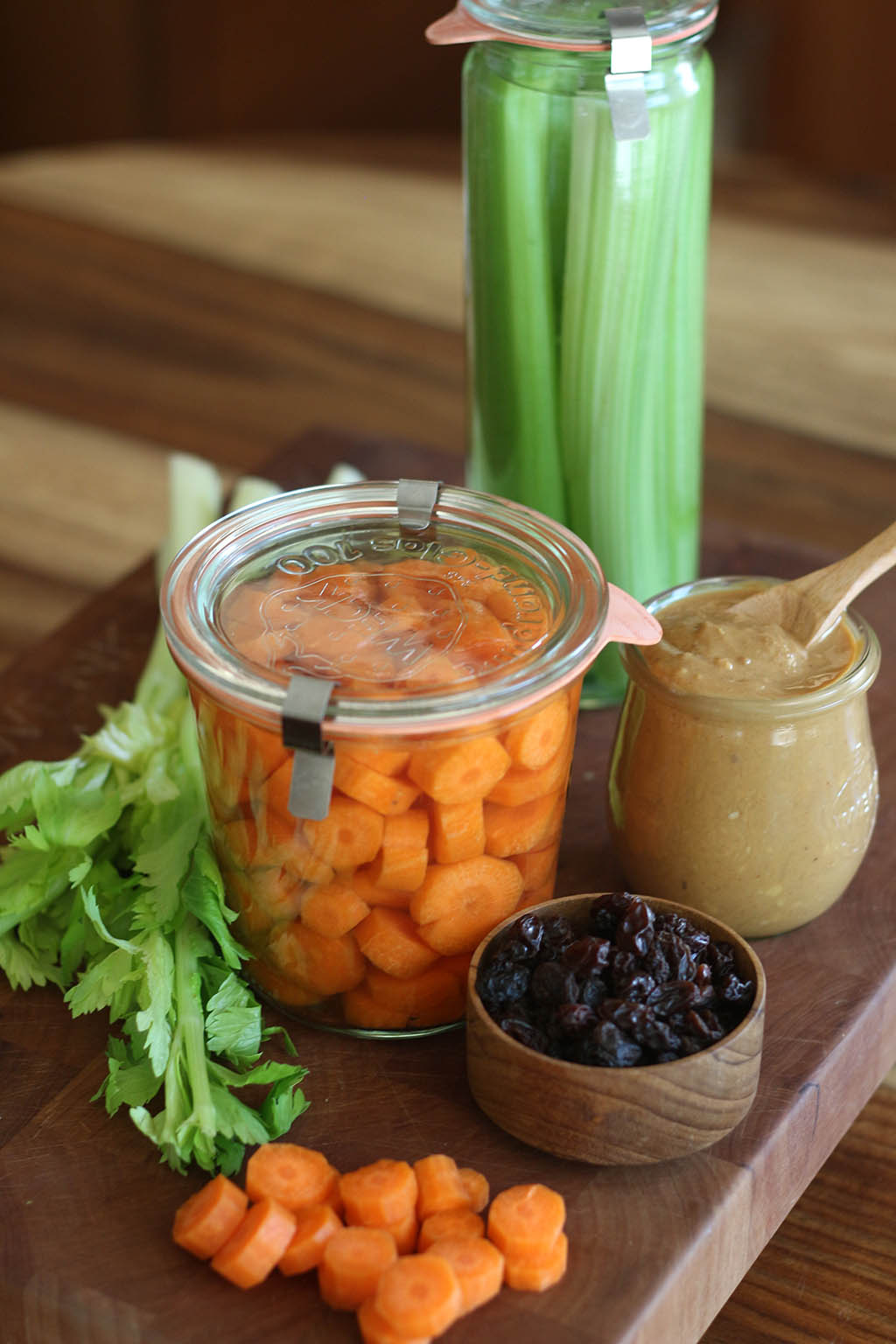 Ingredients
9

large

Carrots

–

cut into coin size pieces

12

spears

Celery

–

cut to fit in your jar

¼

teaspoon

Cutting Edge Cultures –

or ½ cup of kefir whey

2

teaspoons

Celtic Sea Salt

2

½-inch slice

Ginger Root

–

optional
Every ingredient with a link was selected by me to make it easier for you. I may receive a small affiliate commission if you buy something through my links. Thank you! ❤️
Instructions
If using the starter culture, place 1 cup of water in a glass measuring cup and add the culture, stirring until dissolved. Let the mixture sit while you prepare the carrots and celery — anywhere between 5 and 15 minutes. If using kefir whey, add it when the recipe calls for culture in step 4.

Place the carrots and celery spears to fit securely in your jars. Leave 2 inches of space at the top of the jar.

Add the ginger (if you're using it) and salt to the jars.

Split the culture mixture evenly between the two jars.

Fill up the rest of the jars with filtered water, leaving 2 inches of headspace to let the carrots and celery bubble and expand as they ferment.

Seal the jars and let ithem sit on your kitchen counter, out of direct sunlight, for 3 days

Check the carrots and celery every day to make sure they are fully submerged in the water. If they have risen above the water, simply push them down so they are fully covered by the water. If any white Kahm yeast formed because the vegetables rose above the water, do not worry. Remember, this isn't harmful. Just scoop out the vegetables that have the white spots on them and push the rest back under the water.

After 3 days, place the jars in the refrigerator.