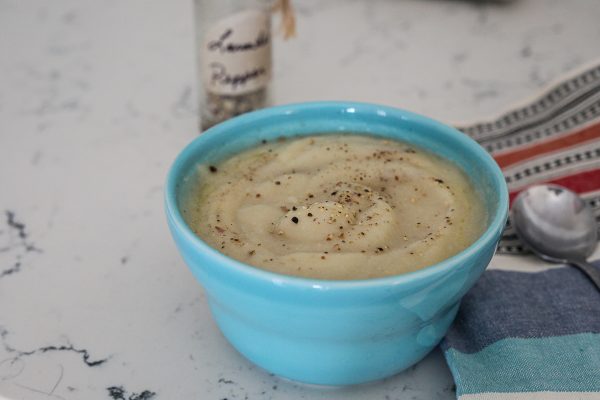 Cauliflower Miso Soup
The is the easiest soup I've ever made. Everybody loves it and it's creamy and comforting and the miso makes it probiotic too! It only takes a few minutes to make and it's a great way to get extra veggies in. Cauliflower is quite high in fiber. Fiber is important because it feeds the healthy bacteria in your gut that help reduce inflammation and promote digestive health. Hope you love this soup as much as I do!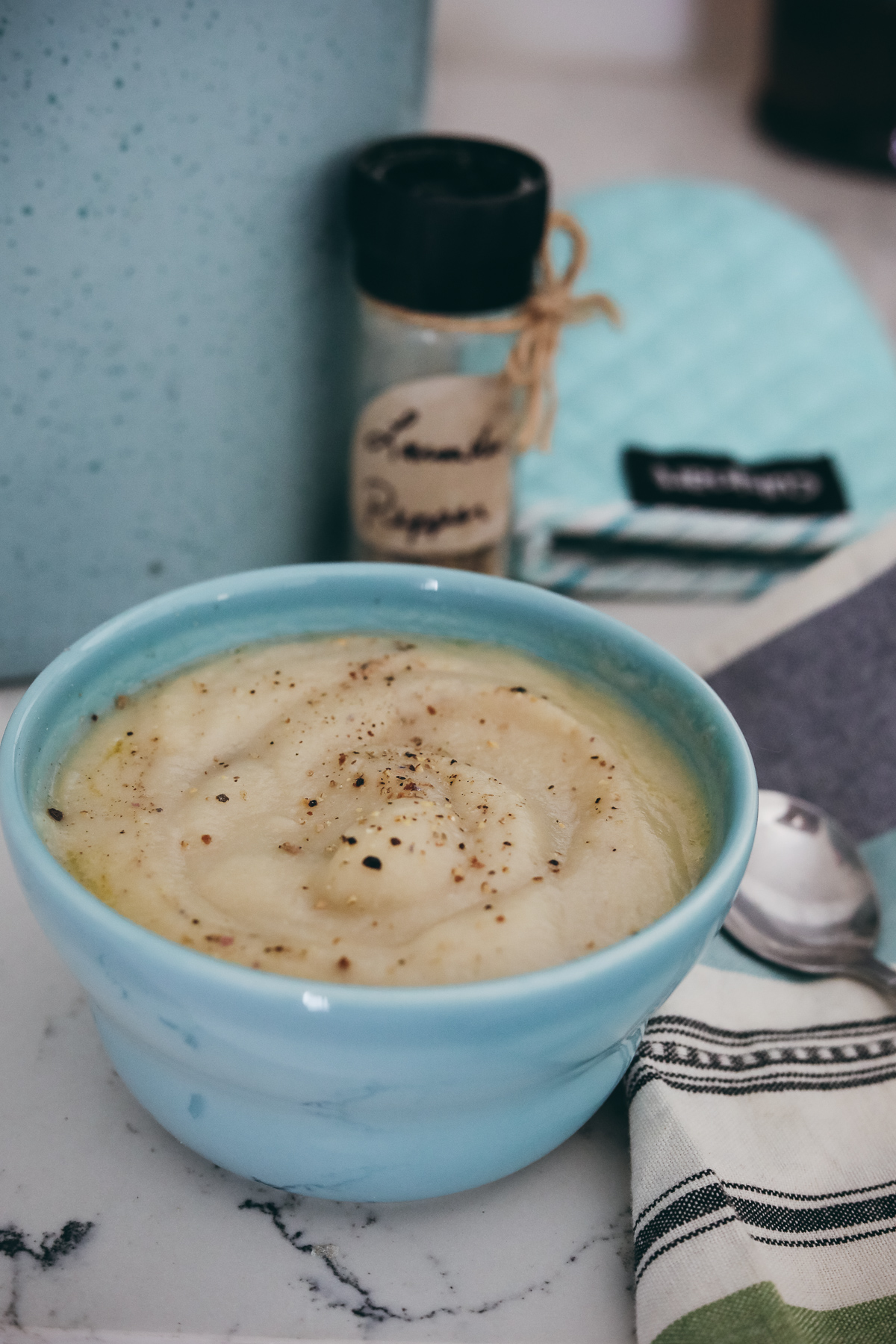 Every ingredient with a link was selected by me to make it easier for you. I may receive a small affiliate commission if you buy something through my links. Thank you! ❤️
Instructions
Chop the cauliflower into small pieces and remove the green leaves.

Place cauliflower pieces and chicken broth into a medium saucepan and bring to a boil, then turn down to simmer and place the lid on the pan.

Cook cauliflower until tender about 5-7 minutes.

Remove the cauliflower and broth and place in a high-speed blender. Blend, scraping the sides as needed until the soup becomes a smooth puree. The longer you blend, the more silky and smooth the soup becomes.

Place soup in a bowl and add butter. Stir till combined and then when the soup is slightly cooler, add miso. (The butter should cool the soup down enough to not kill the probiotics)

Top with fresh cracked pepper. The miso will give it a salty taste so there is no need to add salt unless desired.