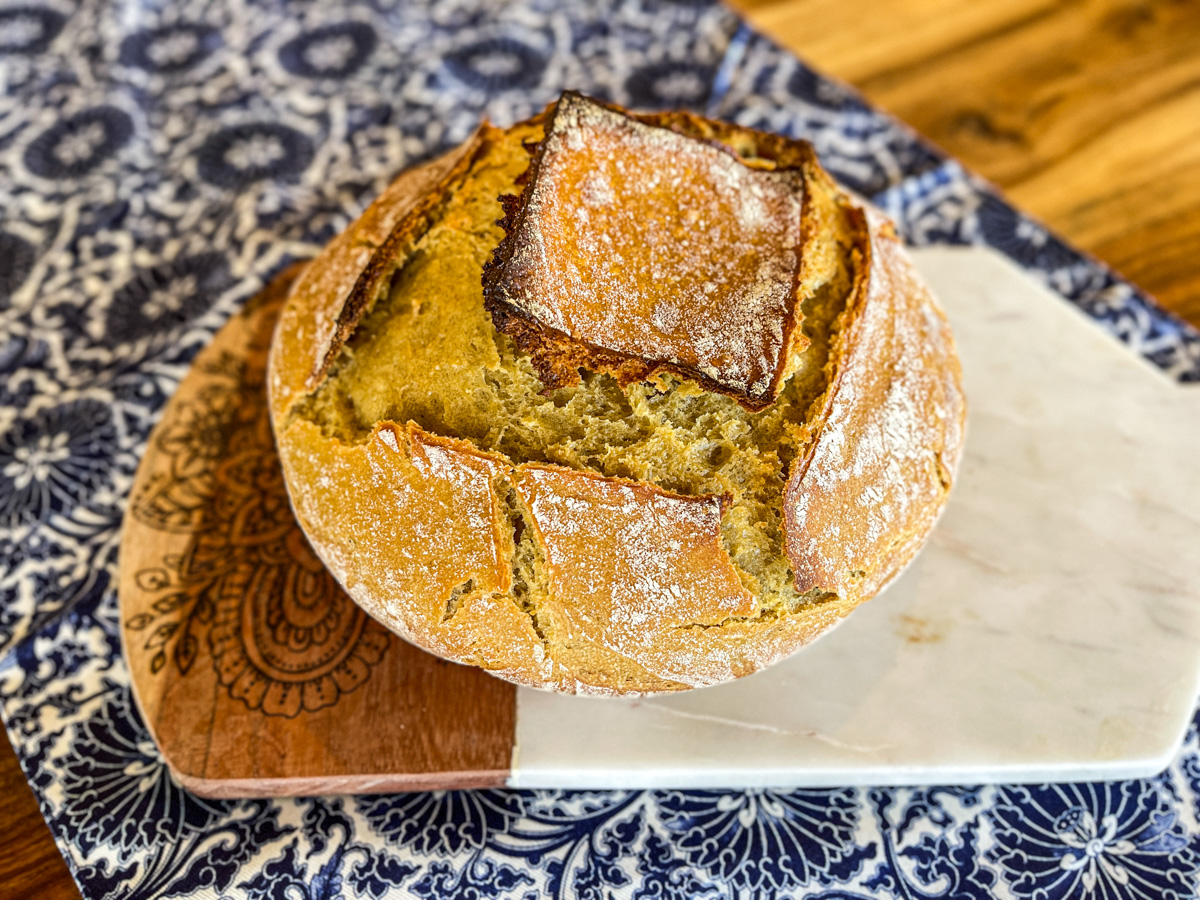 Einkorn Sourdough Bread
Einkorn wheat is the most ancient species of wheat. So many people who are gluten intolerant thrive on einkorn bread. Modern wheat has been crossed with two different goat grasses. Goat grasses contain the D genome, which is the source of most gluten intolerance. Einkorn does not contain this troublesome D genome, only the A genome, and most testing for gluten intolerance is based on the D genome. You'll need a few things that make a huge difference in how the bread turns out. I highly recommend using a 5 Quart Dutch Oven – a roaster pan or deep casserole dish with a lid will work too. A dough scraper is my new favorite tool while working to fold and knead my bread. You'll also need a Kitchen Scale for measuring all ingredients. I have found that my cup of flour and your cup of flour can vary greatly, and will affect the outcome. I promise you this bread will be worth it. This has made a huge difference in my bread making and it will help you too.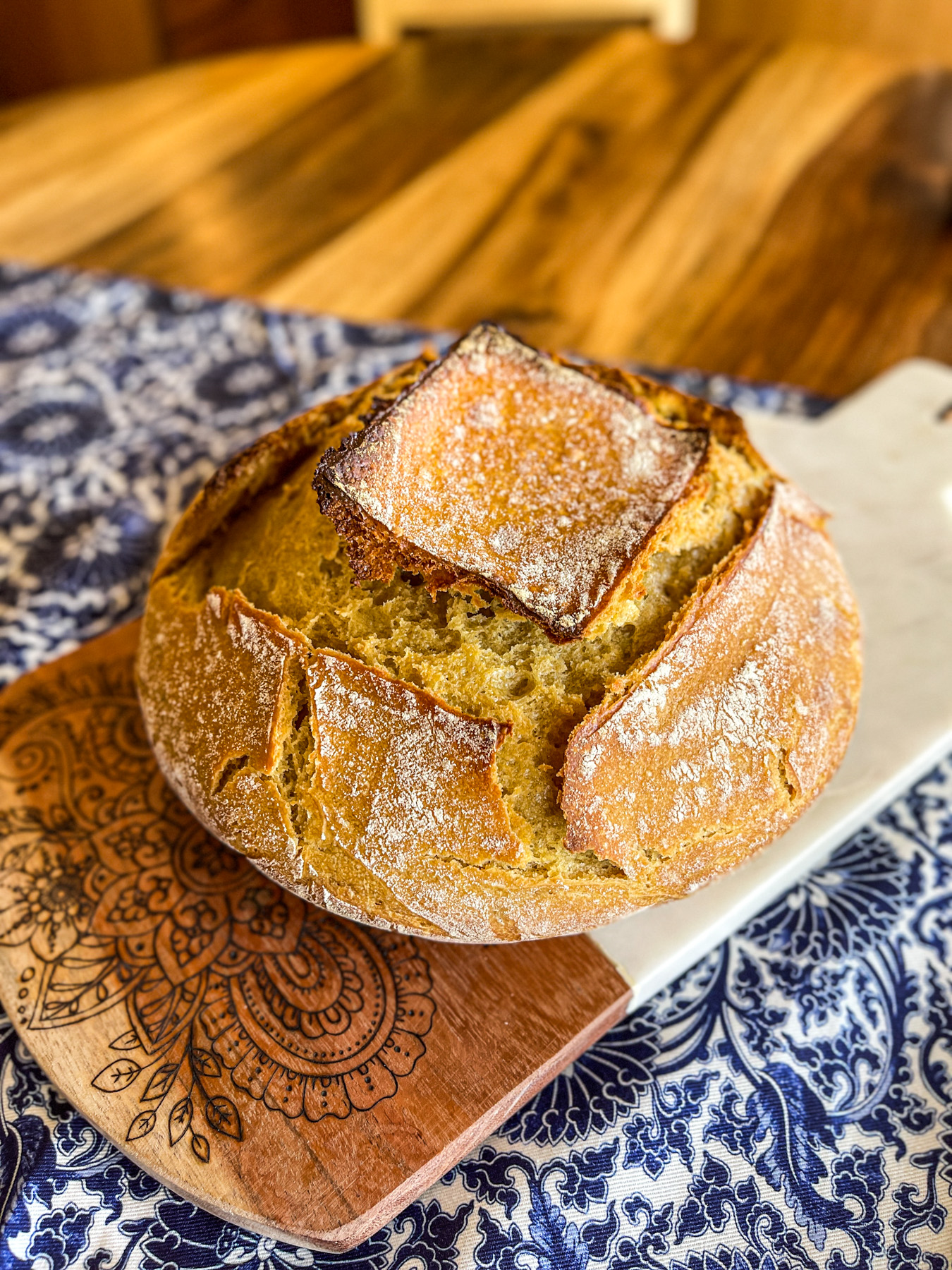 Every ingredient with a link was selected by me to make it easier for you. I may receive a small affiliate commission if you buy something through my links. Thank you! ❤️
Instructions
You need to make sure your sourdough starter is bubbly and ready to go. If it has not been fed recently, take a few spoonfuls of sourdough starter from your fridge and give it that much flour and water and let it ferment for 6 – 8 hours. Here is more help for a bubbly sourdough starter.

How to care for your sourdough starter

Line an 8-inch bowl with a towel and dust generously with flour. A Banneton Proofing Basket works great! Make sure your hands are still floured and pick up the dough and place it in the bowl with seam side up. Cover the bowl and let it rest for 30 to 60 minutes. In the meantime, preheat your oven to 450°F.