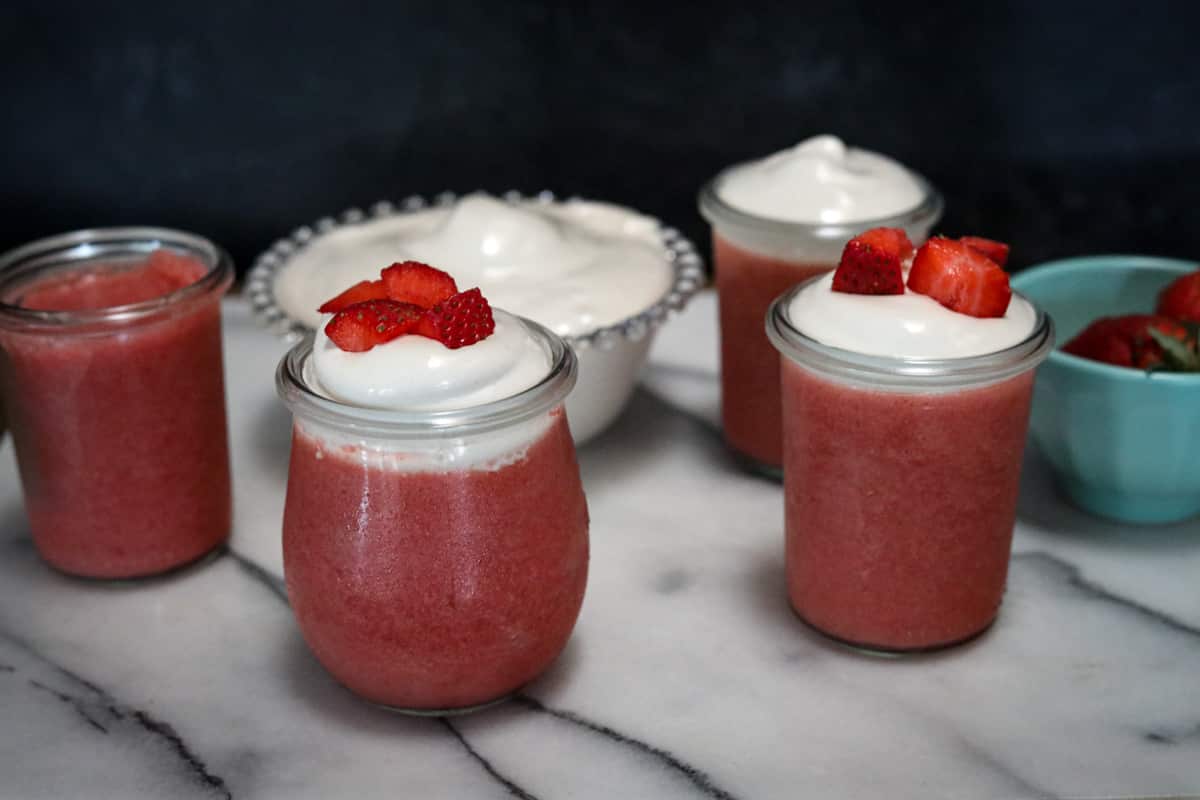 Strawberry Gelatin Jars
This is a yummy way to get more gelatin into your diet. Gelatin is rich in protein and there are studies that say gelatin may reduce joint and bone pain, increase brain function and help reduce the signs of skin aging. It's also very healing to the gut lining. This homemade version is so much better for you than those store-bought versions that have added chemicals, dyes, and preservatives. Just wait till you taste the gelatin topping that tastes like marshmallows! You can even freeze it so you always have it on hand!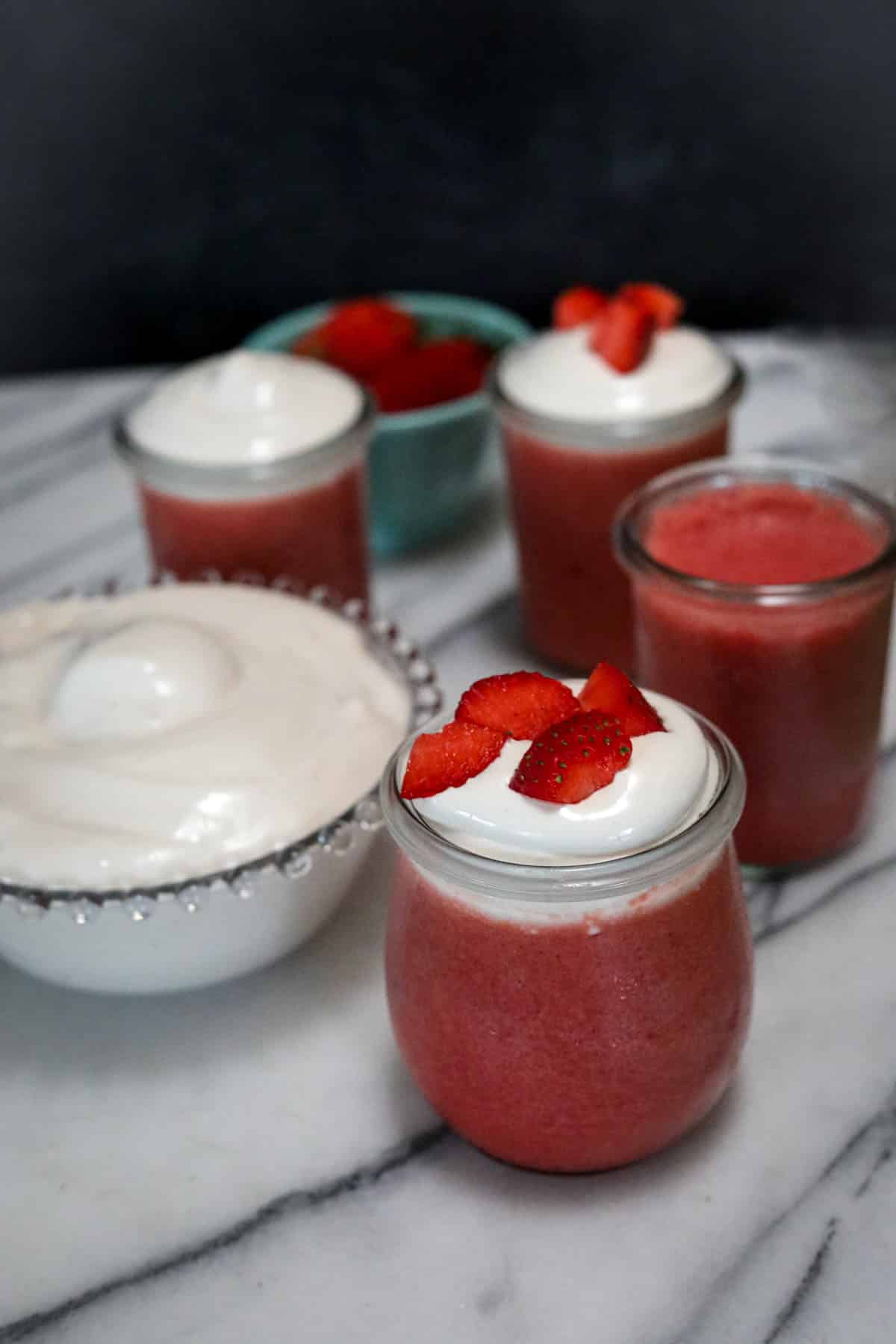 Ingredients
2

cups

fresh strawberries 

–

frozen will work too if it's thawed

¾

cup

Water spring or filtered with minerals

5

tablespoons

honey –

Monk fruit – works too

1

tablespoon

lemon juice
Every ingredient with a link was selected by me to make it easier for you. I may receive a small affiliate commission if you buy something through my links. Thank you! ❤️
Instructions
Place the strawberries, water, honey, and lemon juice in a blender and puree until smooth.

Take ¼ cup of the strawberry mixture and place it in a small bowl. Sprinkle the gelatin over the bowl and mix it with a spoon until well-combined. Leave to let the gelatin bloom.

Place the remaining strawberry mixture in a small pot and heat over medium-high heat. When the mixture is hot but not yet boiling, remove it from heat.

Add the bloomed gelatin and whisk until thoroughly combined.

Divide the mixture into 3 or 4, 4-oz small glass jars and place a lid on them.

Refrigerate for 2-3 hours, or until the strawberry jello has set.

Top with delicious gelatin whipped topping.
Marshmallow Topping
Add honey, water, vanilla, and salt to a saucepan. Heat on medium-high until the mixture gets to 220° F on a candy thermometer. It will boil and have big bubbles.

Pour the mixture into a stand-up mixer bowl. Let it cool for 10 minutes and then add gelatin mix a little and let sit for 5 minutes.

Turn on the mixer and beat with the whisk attachment and after 6 minutes add the Cutting Edge Cultures (if you're using it) continue to beat longer for 10 -15 minutes, or until the color changes to white and it gets thick and you can form a peak with a spoon. This can take a while so be patient it's worth it.

Store in the refrigerator for up to 4 days or in the freezer for a month. It will be soft and ready to use within minutes of removing it from the refrigerator