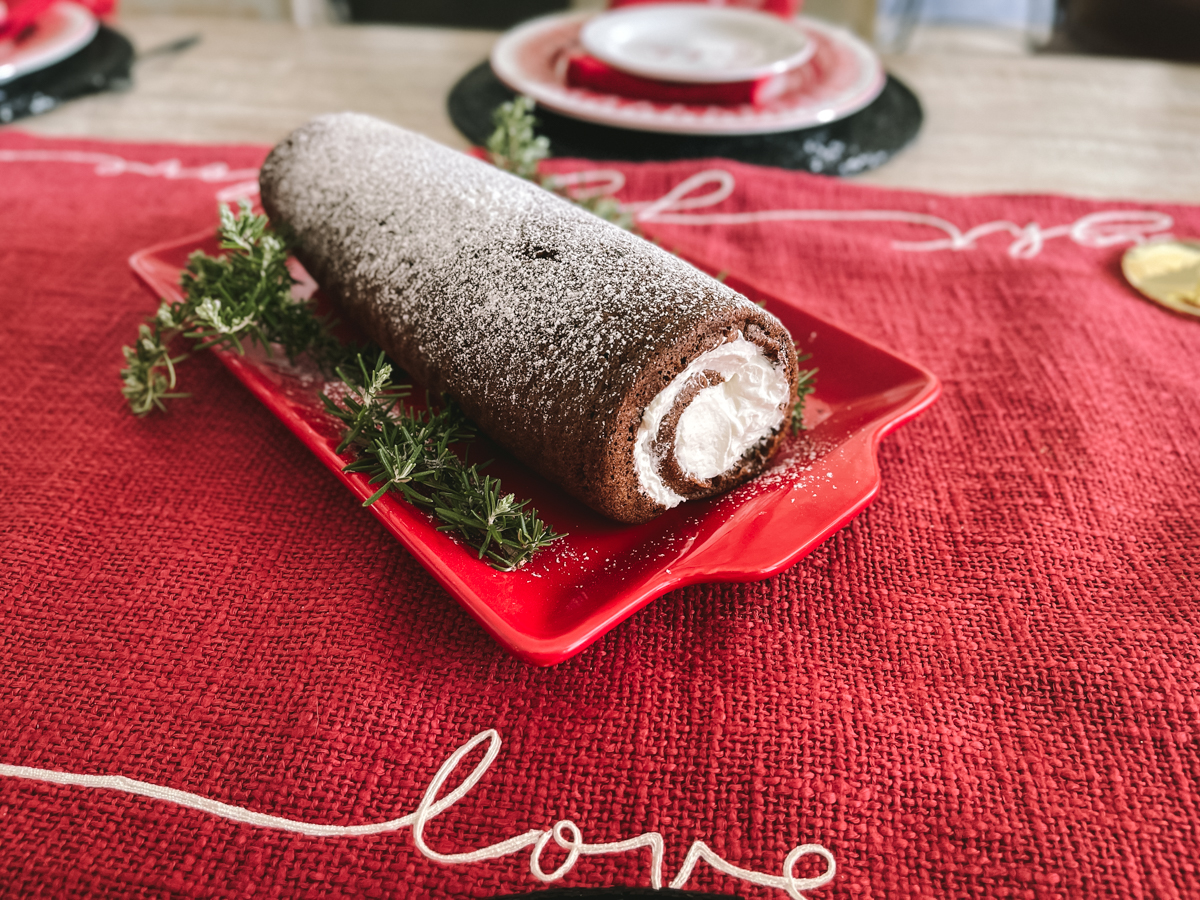 Swiss Roll with Cultured Cream
A Swiss Roll is a type of rolled sponge cake that is filled with whipped cream, jam, or icing. Despite its name, it is believed to have originated elsewhere in Central Europe, possibly in Austria or Slovenia. I made an almost sugar-free version that has delicious cultured cream loaded with probiotics and flavor. It's very light and delicious and perfect for the holidays – and it's fun to make. I made this with einkorn flour but you can substitute regular flour if you don't have any. I added set-by-step pictures so you can see exactly how to do it. Don't worry, I made it easy!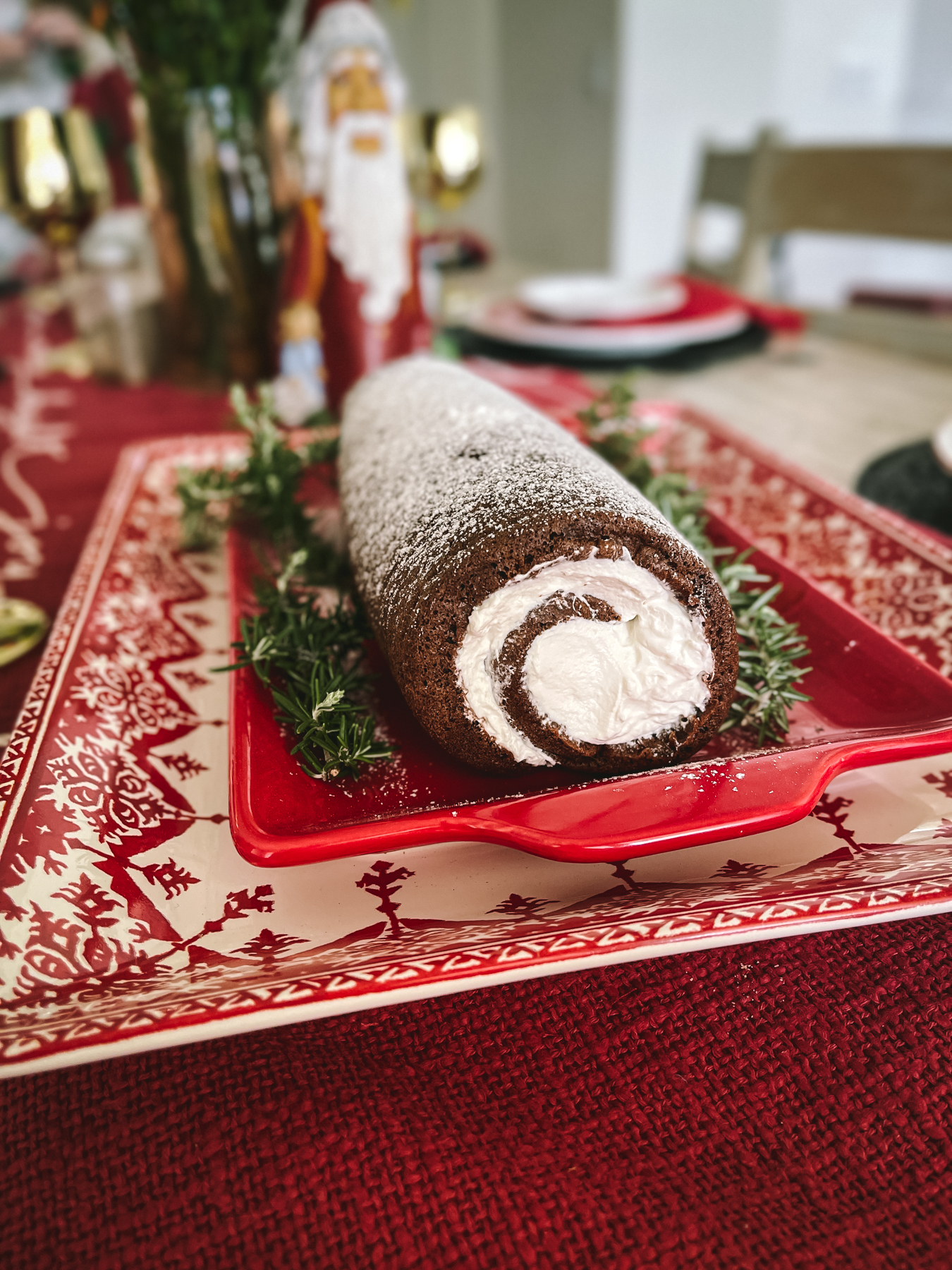 Equipment
1 17×12 inch jelly roll sheet pan
Every ingredient with a link was selected by me to make it easier for you. I may receive a small affiliate commission if you buy something through my links. Thank you! ❤️
Instructions
Preheat oven to 350°F. Line a 17×12 inch jelly roll sheet pan with parchment paper. Make sure the parchment paper sticks up at least an inch above the sides of the pan on all sides. You'll use the parchment paper later to lift the cake out of the pan and roll it up. Spray the parchment paper with cooking spray to keep it from sticking.

Spread the cake batter evenly into the prepared pan and bake for 10-12 minutes, or until the top of the cake springs back when touched and a toothpick inserted comes out clean. Remove the cake from the oven and immediately lift the cake out of the pan using the parchment paper and place it on the counter.