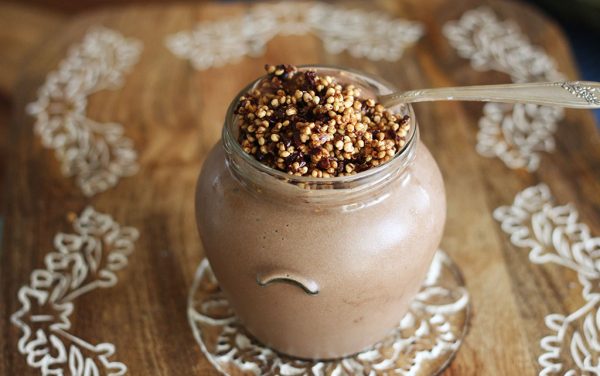 Cocoa Kefir Krunch Puff Breakfast
Just you wait till you try this recipe. I'm not sure if it's dessert or breakfast, but we like to have it in the morning and especially in the summertime. The millet topping is just the best and you'll want to make extra to keep on hand. Millet is gluten free and has lots of magnesium and makes the best crunchy topping! Give this recipe a whirl and wow your family.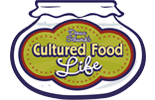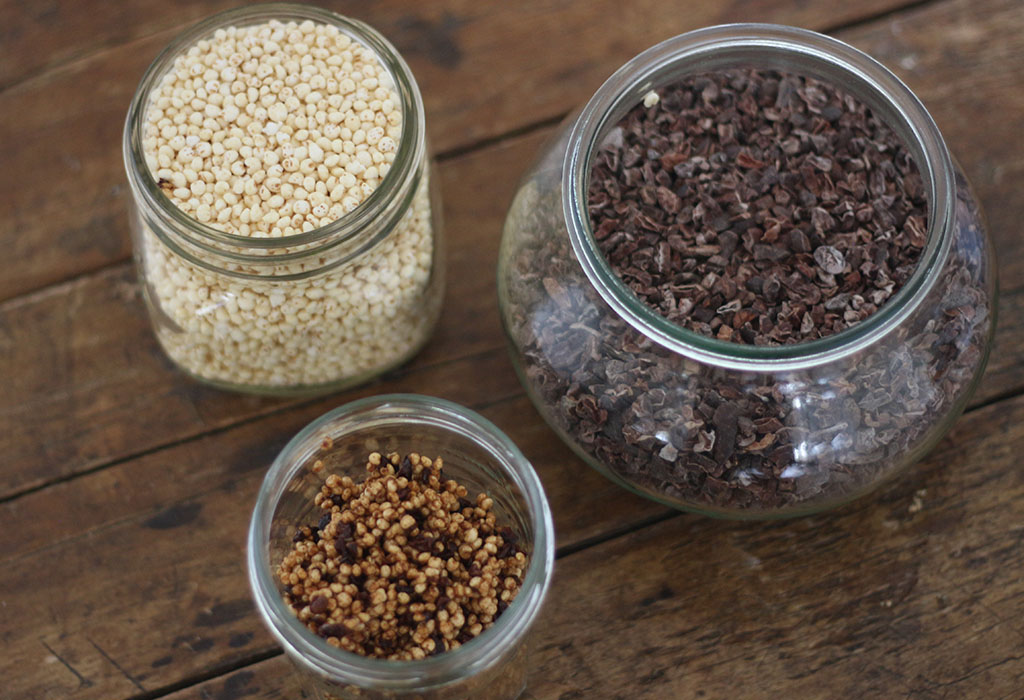 Watch How to Make It
Every ingredient with a link was selected by me to make it easier for you. I may receive a small affiliate commission if you buy something through my links. Thank you! ❤️
Instructions
Take the bananas out of the freezer and let thaw for a few minutes if you don't have a powerful high-speed blender.

Place the puffed millet, maple syrup, cinnamon, and cacao nibs into a small frying pan. Stir until well combined, then turn up the heat to medium. Stir from time to time, toasting the mixture until golden brown, 3 to 4 minutes.

Remove the mixture from the heat, transferring it into a bowl to cool.

Combine the bananas, kefir, cocoa powder, vanilla, stevia, and potato starch in a blender and blend until smooth and creamy, much like ice cream. If you don't have a high-powered blender, let the bananas thaw for a couple of minutes before you blend.

Pour the banana-kefir mixture into a jar and top with the puffed millet mixture.
Notes
Make sure to peel and slice the bananas into chunks before you freeze them.