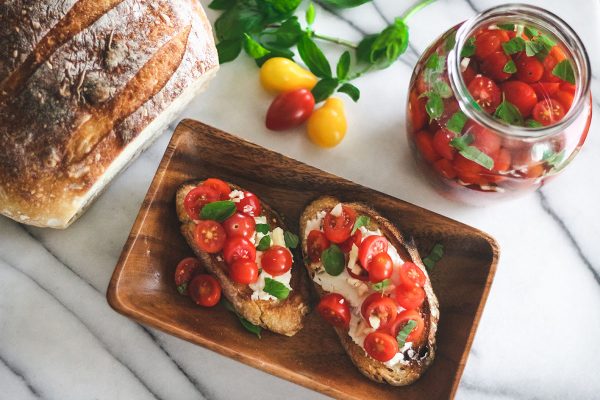 Tomato Bruschetta
This is one of my family's favorite ways to eat tomatoes. It's so yummy we serve it to company and they always ask for the recipe. It's super easy and fun to make and filled with billions of probiotics. Make my overnight sourdough bread or you can use any fermented sourdough bread and I bet you'll be as addicted as we are.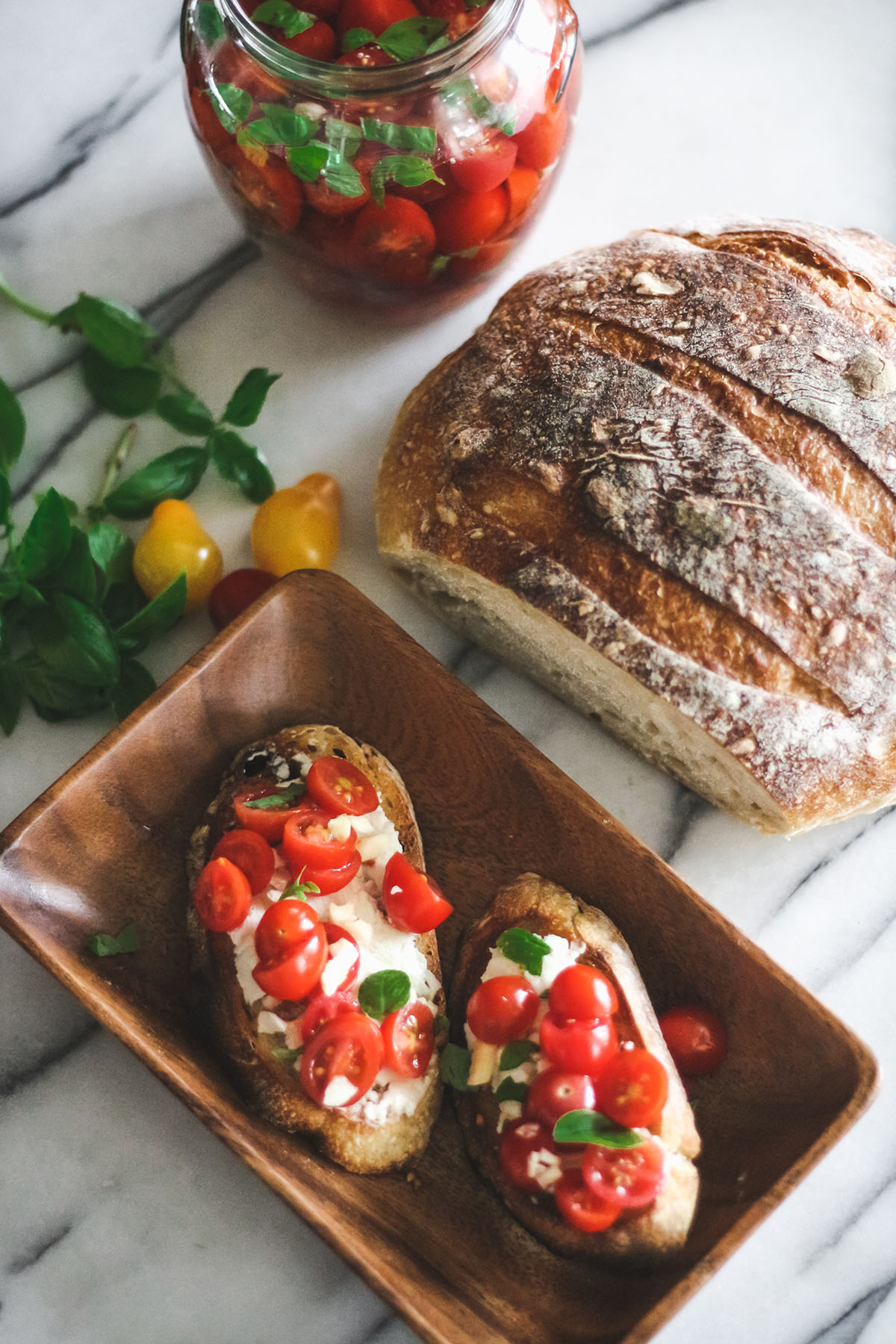 Instructions
Toast your sourdough bread, and mix your goat cheese with honey until well combined.

Spread goat cheese on toast and then top toast with drained Tuscan Tomatoes. Serve immediately and enjoy!!