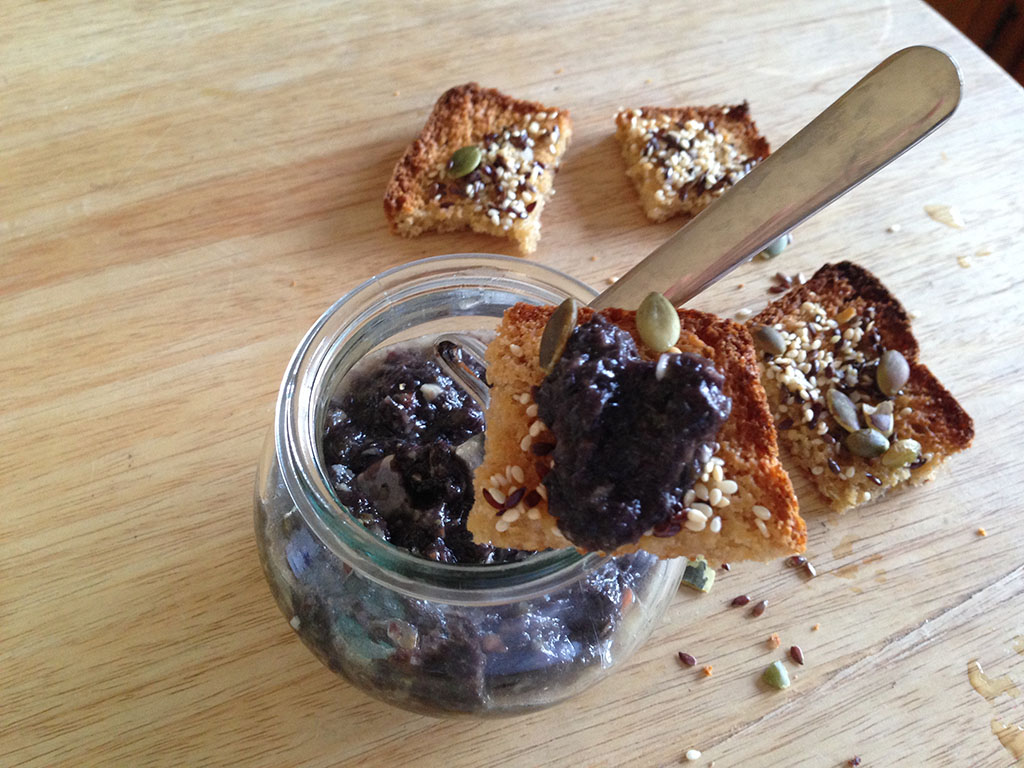 Scary Delicious Seaweed Dip
You can use any cultured vegetable, but Shelley's Cultured Veggies is the best and has extra seaweed cultured into it. Research suggests that seaweed can also help regulate estrogen and reduce the risk of breast cancer. It is also know to reduce inflammation. Use seaweed when making cultured foods and it becomes a superfood!
Instructions
Put the seaweed in a bowl with 1 cup cold water. Set aside to rehydrate for 30 minutes.

Drain the seaweed thoroughly, transfer to a food processor. Add the garlic, lemon juice, olive oil, toasted sesame seed oil, sesame seeds, salt, pepper and Shelley's Cultured Veggies. Pulse until finely chopped and scrape the sides of the bowl.

Serve with toasted sprouted bread or sprouted chips. You can also refrigerate it in a covered bowl and serve later.
Notes
This dip will last a week in your fridge.