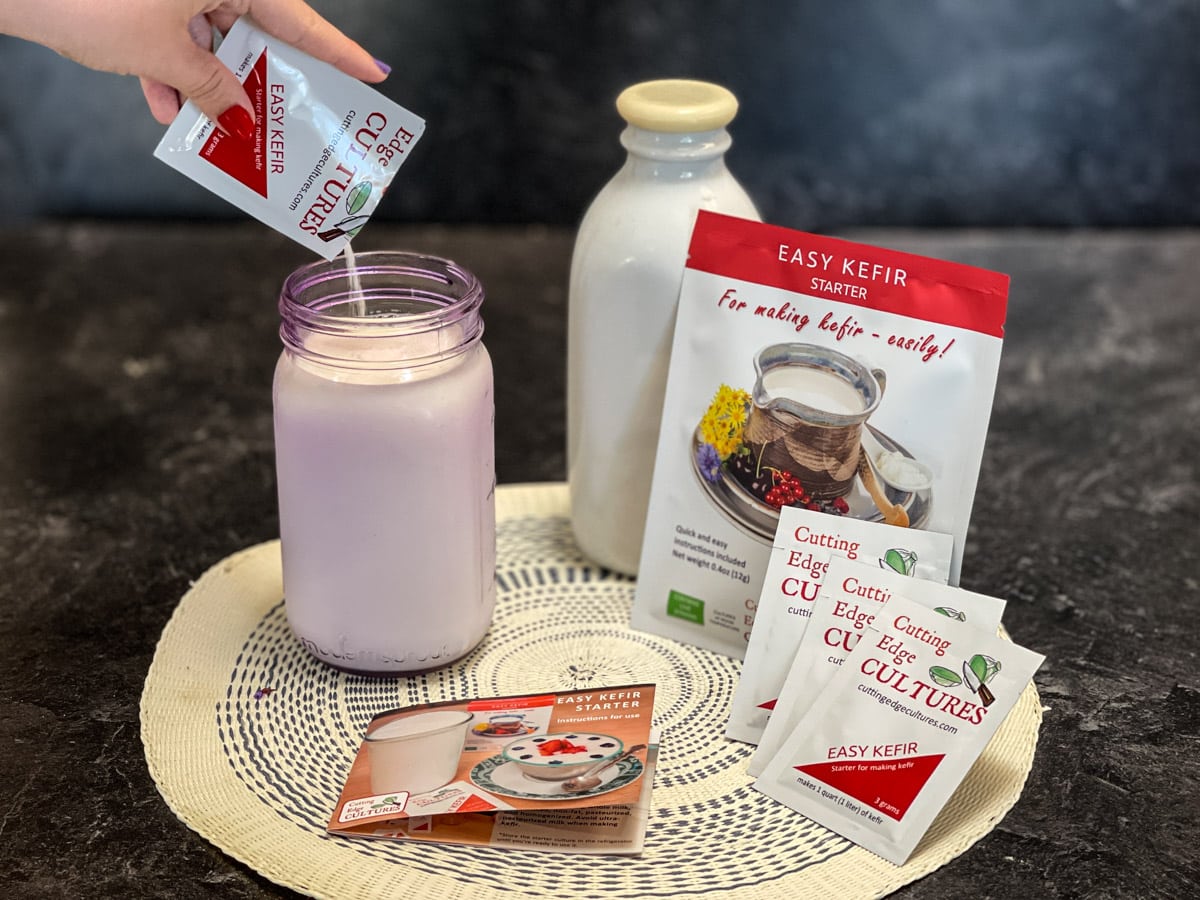 Kefir (Using Easy Kefir Packets)
I love making kefir from Easy Kefir and do so often. Easy Kefir is made from kefir grains that have been freeze-dried and ground into powder. You'll receive the benefits of kefir grains with the easiest way to make kefir you can imagine. I still love kefir grains and always will and think they're slightly better, but for those of you who are busy and worried about taking care of kefir grains, this is so easy, it's almost foolproof. You will get the many bacteria in kefir grains instead of just a few in other brands of powder made from kefir and you can make big batches.
With its numerous beneficial strains of organisms, kefir is more potent than yogurt. Most yogurts have 3 to 7 probiotic strains of good bacteria and good yeasts, while kefir has over 50. Since Easy Kefir is a powder made with freeze-dried grains, you receive numerous strains of probiotics. It contains over 3 billion live bacteria and over 50,000 lactic yeasts per gram. The kefir made with Easy Kefir will typically contain +/- 1 billion active bacteria.
Another wonderful thing about Easy Kefir is that it works on non-dairy kefir too. Check out our recipes to make sure you add a little more food to non-dairy kefir. We have 16 Non-Dairy Kefir recipes.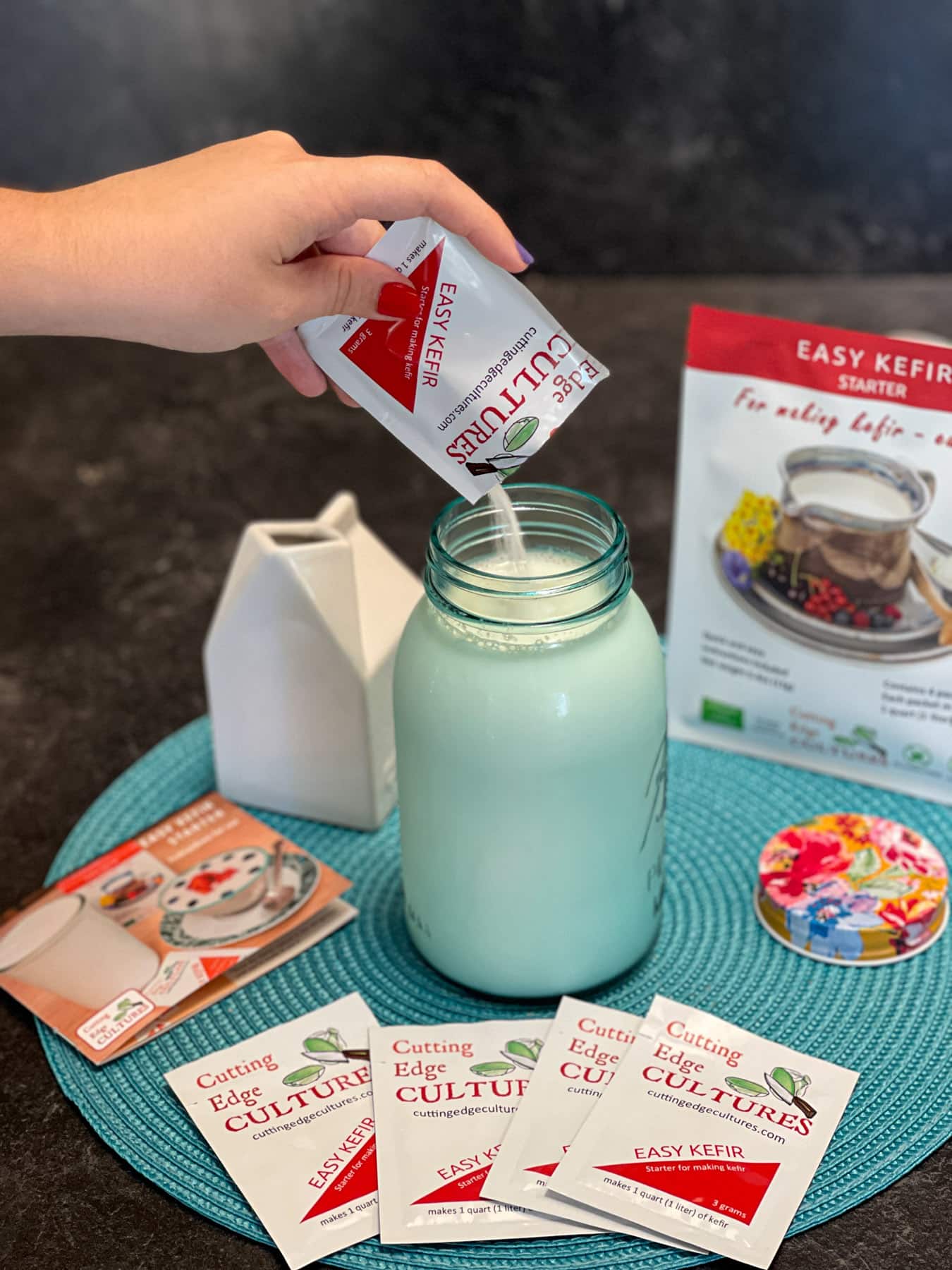 Watch How to Make It
Ingredients
1

packet

Easy Kefir

1

quart

milk

–

(See recipe notes below for types of milk)
Every ingredient with a link was selected by me to make it easier for you. I may receive a small affiliate commission if you buy something through my links. Thank you! ❤️
Notes
Types of Milk for Kefir
Most types of milk are acceptable, including whole milk, fat-reduced, non-fat, pasteurized, and homogenized. I mostly enjoy fresh raw whole cow's milk to culture kefir. You can also use non-dairy milk. Check out this article for recipes and extra tips you need for making Non-Dairy Kefir.
Re-culturing Your Kefir