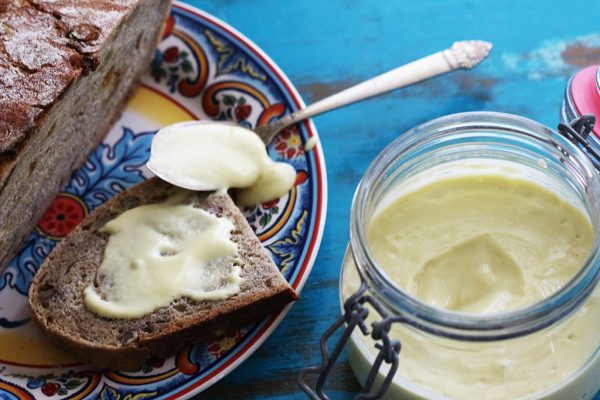 20 Second Kombucha Mayonnaise
Mayonnaise is generally made slowly, blending eggs and oil together over the course of five to seven minutes. However, that has all changed with one of my new favorite kitchen tools: an immersion blender. You can find these just about anywhere that sells mixers and blenders. They're great for soups and batters, but what they do best is emulsify oil and eggs—in about 20 seconds! A note before you begin: This recipe calls for raw eggs. People with compromised immune systems should not eat this. For those of you who do choose to make the mayo, use the freshest eggs possible. The best choice is to get eggs directly from a farm or a reliable vendor at a farmers market; but eggs from cage-free, pasture-raised chickens, which are sold in most grocery stores, are also generally safe.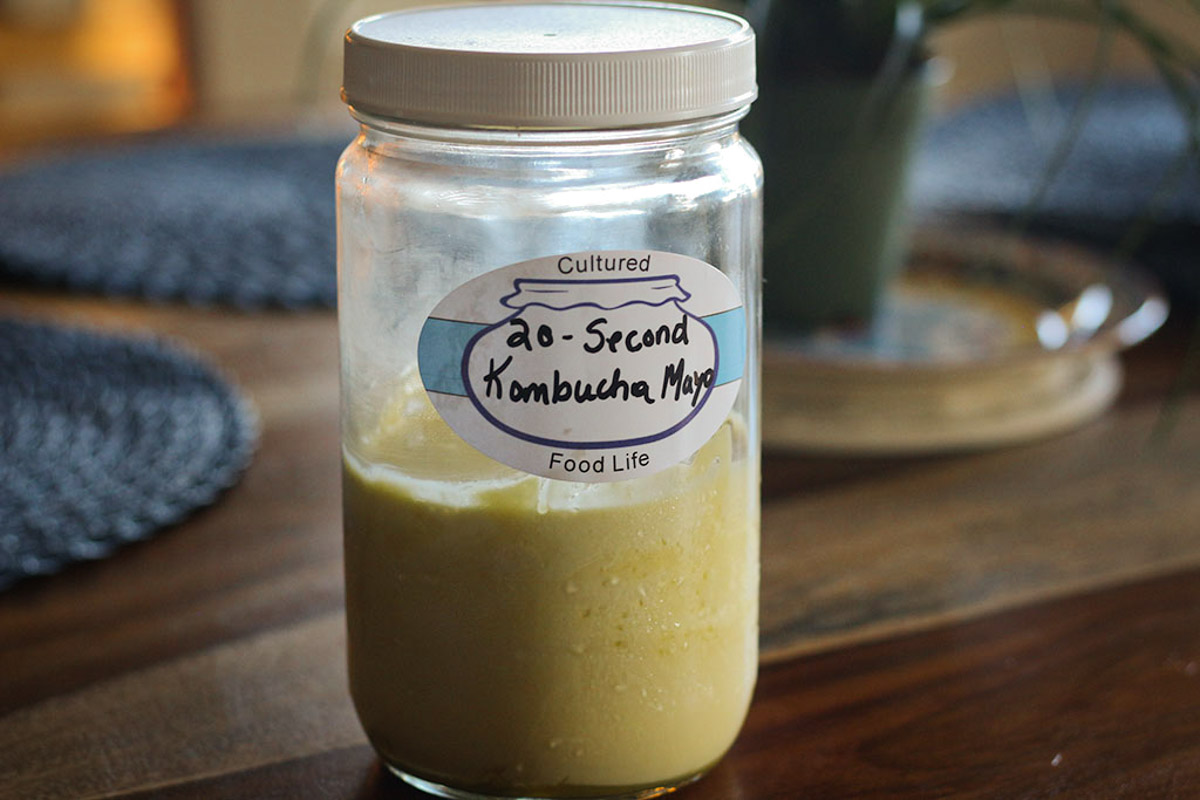 Watch How to Make It
Every ingredient with a link was selected by me to make it easier for you. I may receive a small affiliate commission if you buy something through my links. Thank you! ❤️
Instructions
Place all the ingredients in a quart-sized canning jar.

Insert your immersion blender and push it all the way to the bottom of the jar. Blend for a full 20 seconds. Add a few more seconds if it doesn't seem fully blended.

Transfer the mayo to a container with a lid. It will firm up and get thicker in the fridge.
Notes
Storage note: This mayonnaise can be stored in a sealed airtight container in the refrigerator for up to 3 months.