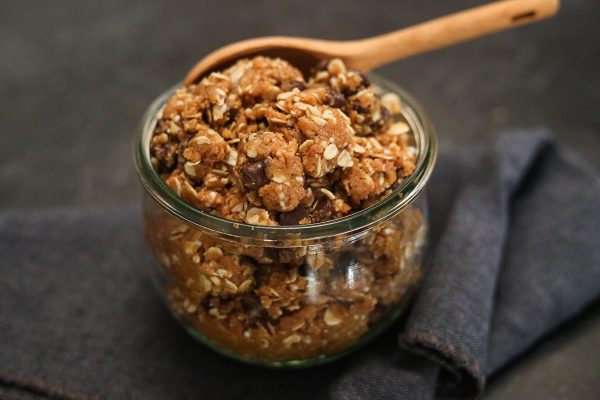 Raw SCOBY Cookie Dough
This eggless raw cookie dough is such a treat! Your family won't even notice the SCOBYs! This recipe is meant for you to simply eat the raw cookie dough. Don't bake it! You'll kill the bacteria, and it won't turn into cookies!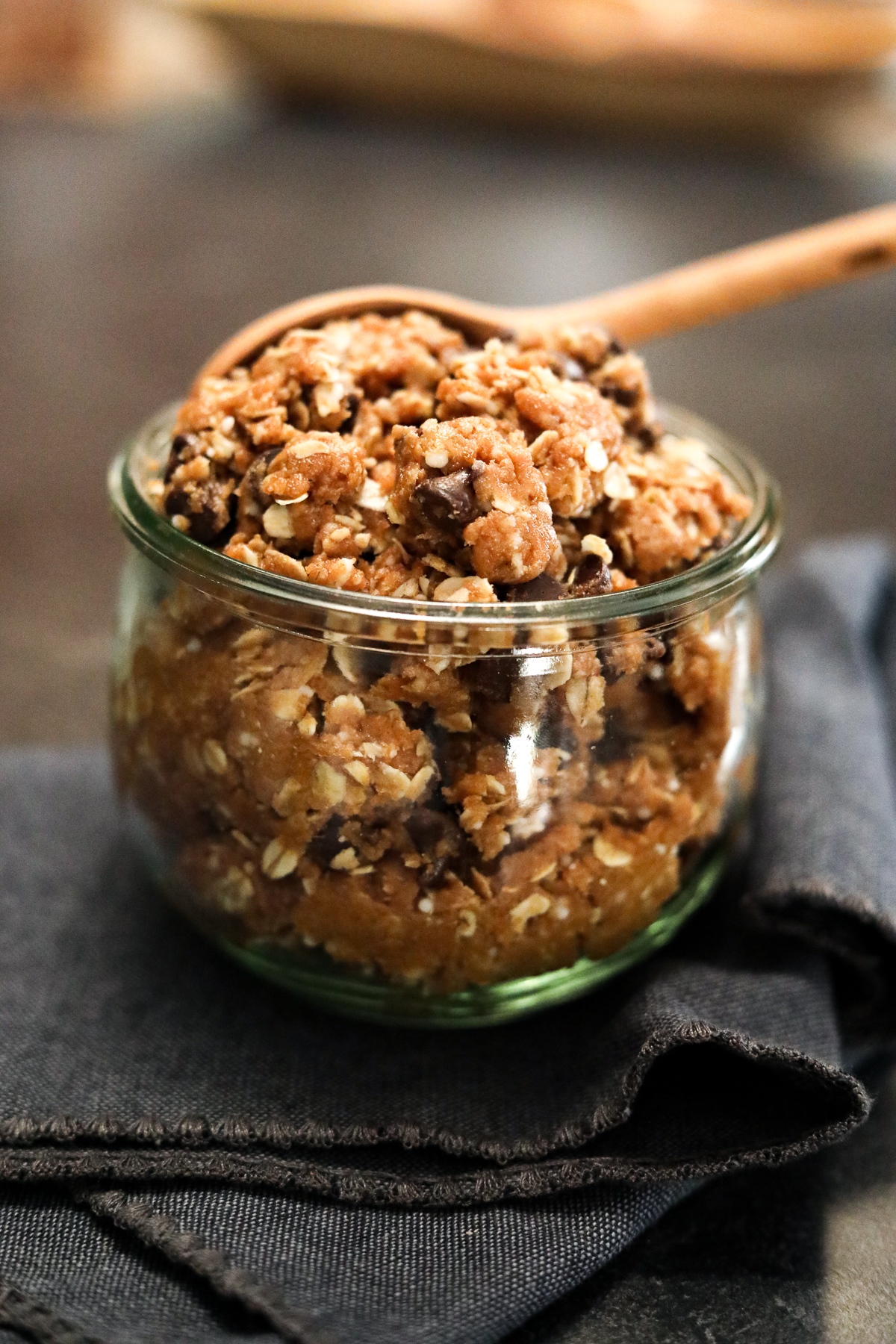 Instructions
Mix together SCOBY Puree, sugar, coconut oil, and vanilla

Add flour and oats. Mix again until well combined.

Add chocolate chips. Fold in and enjoy!
Notes
Store in the refrigerator. Also great made into balls using a cookie scoop!